Palestinian Authority President Mahmoud Abbas on Thursday removed several governors from key districts, including Jenin, Nablus and Bethlehem, among others. He also set up a team to suggest suitable replacements for these roles.
Abbas reportedly ordered 12 of 16 Palestinian regional governors to "retire." He then appointed a presidential committee to recommend replacements for the newly vacated positions.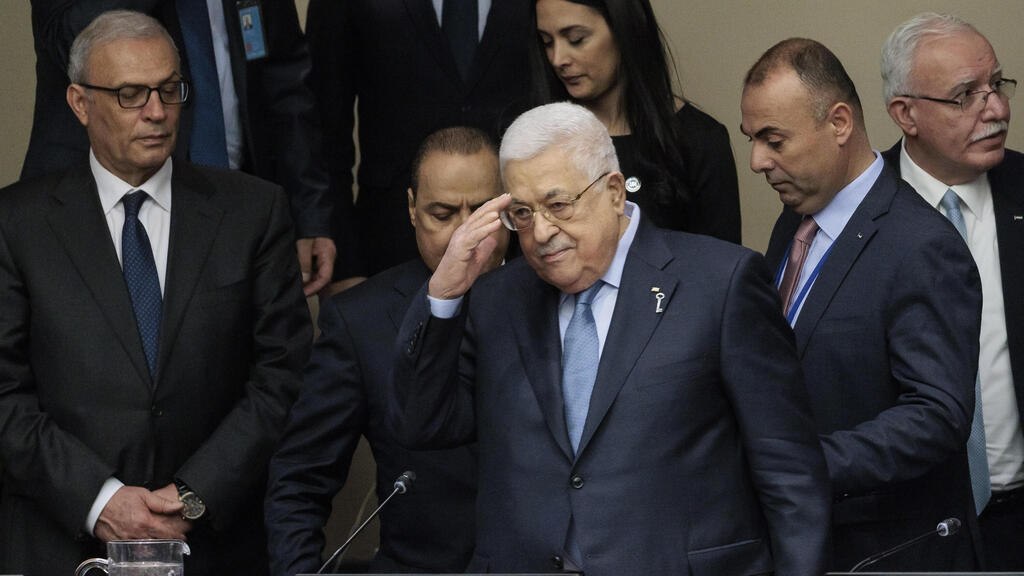 Reacting to the move, Jericho's governor, Jihad Yousef Abu al-Asal, shared his bewilderment, noting that the move was unexpected and the rationale behind his removal remains unclear to him, and to the other deposed mayors.
Head of the Jenin Governorate, Akram Rajoub, said: "I learned about the decision from the media, and I don't know the reason for my dismissal."
The action comes in the 17th year of Abbas' presidency, though he was only elected to a five-year term. It also comes as he remains an unpopular figure among most Palestinians, and as his government appears to have lost control of security in some areas of the West Bank.
Meanwhile, some coalition members of the Netanyahu government have refused to approve relief measures to prop up the Palestinian Authority.
The political-security
cabinet met
at the begining of the week to discuss such measures, but ultimately rejected economic concessions that require the approval of the Finance Ministry, such as fuel discounts and debt relief, due to the opposition of the Minister of National Security Itamar Ben-Gvir. Finance Minister and Minister in the Defense Ministry Bezalel Smotrich, who also expressed his opposition, abstained from the vote.
Security officials have warned that the PA is in a difficult situation, and even in danger of collapse. Their position that Israel needs to strengthen the Palestinian Authority with significant measures to save it from collapse ultimately was accepted by the Cabinet.