An Egyptian mn beheaded his wife and sent a selfie with her severed head to her parents, local media reported on Sunday.
Hamda al-Ajouz from the town of Tirah in the Dakhila governorate reportedly went live on Facebook after taking a selfie with the corpse.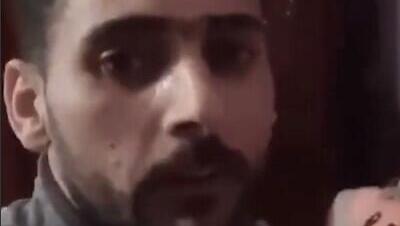 Al-Ajouz said he will not turn himself in unless he speaks to journalists to explain "his situation" and what drove him to commit the crime. The victim was identified as Zeinab Ibrahim who was 26 years old.
"I will not leave the apartment before television channels come and I explain my situation," he said.
Al-Ajouz claimed that all of his acts were for the sake of his three daughters whom he wants to be with.
"No one had mercy on me. Many people did not have mercy on me. I will not leave my apartment… before television channels come and record [an interview with me] so people know who I truly am and what drove me to do this," he added.
In another video posted on TikTok, al-Ajouz claimed that his wife was planning to kill him.
In the video al-Ajouz Speaking in front of his three daughters saying: "Allah is the best helper against the unjust [man] who was going to come and kill me tonight… who wanted to [help her] kill me and [deprive] me of my children."