While members and leaders of the far-right
Alternative for Germany
(AfD) party up their radicalized rhetoric, the party has gained more popularity across all layers of German society. According to polls, AfD is currently in second place, before German Chancellor Olaf Scholz's party. This comes after two weeks during which party members convened to select candidates and set the party's agenda leading up to the European Parliament elections next June.
The party's ideologies are as follows: It sees the European Union as a failed project in every aspect, including climate and immigration, and therefore opposes the unified use of the euro currency.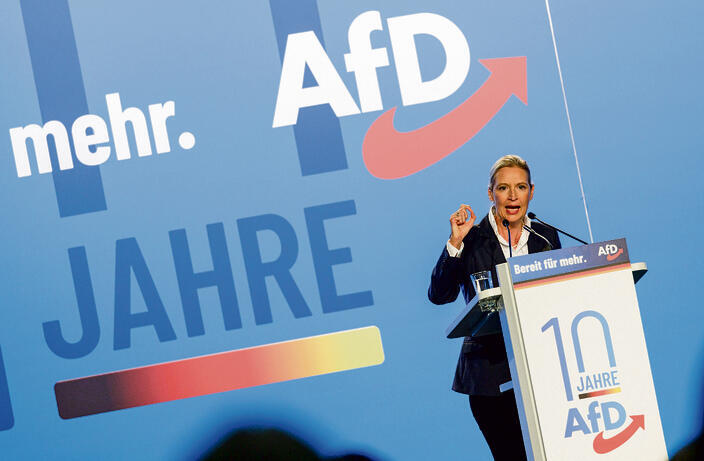 While the party hasn't called for Germany to leave the EU, it did propose the establishment of a new "federation of European states." This vague proposition is purposeful, while it's clear that the party's goal is to dismantle the EU.
During the conference, different opinions were heard regarding potential future cooperation between AfD and the German Conservative Party. In July, Friedrich Merz, the leader of the Christian Democratic Union party, suggested his party might need to collaborate with the AfD on local and regional levels.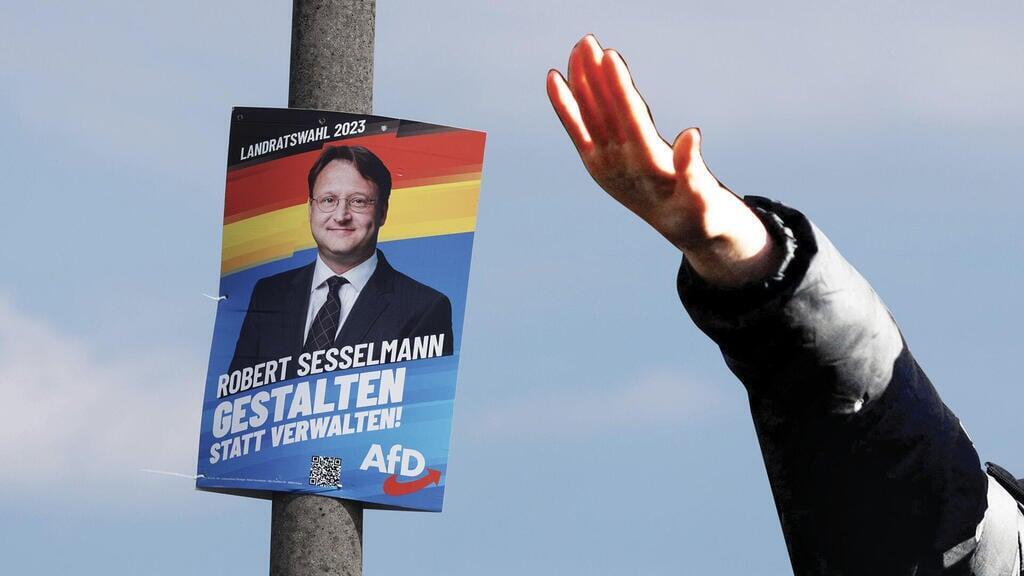 However, Merz later retracted his statement in light of the backlash within his own party, clarifying that they do not plan to change their view of AfD.
According to some polls, AfD receives 22% of support, while the intelligence services warn that the party is using German democracy to undermine that democracy itself. "No one can claim this is happening in the shadows anymore," a senior official from the Thuringian state intelligence service said. "They're speaking in an anti-democratic, racist, and antisemitic manner at press conferences, and everyone is applauding them."
Felix Klein, Germany's Commissioner for the Fight against Antisemitism, also warned about the party's growing strength last week, cautioning that it "poses a threat to Jewish life in Germany." Over the past year, the party has successfully escalated its cultural war against German liberals and turned subjects that were once taboo in Germany into regular talking points. According to recent polls, the AfD party is doubling its strength compared to its results in the previous federal elections in Germany.