National Security Minister Itamar Ben-Gvir said Wednesday that he intends to continue visiting Temple Mount despite Jordan a day earlier expressing their concern over the status quo on the holy Jerusalem site.
The far-right lawmaker told Ynet he was not told by Prime Minister Benjamin Netanyahu, to refrain from visiting the holy site.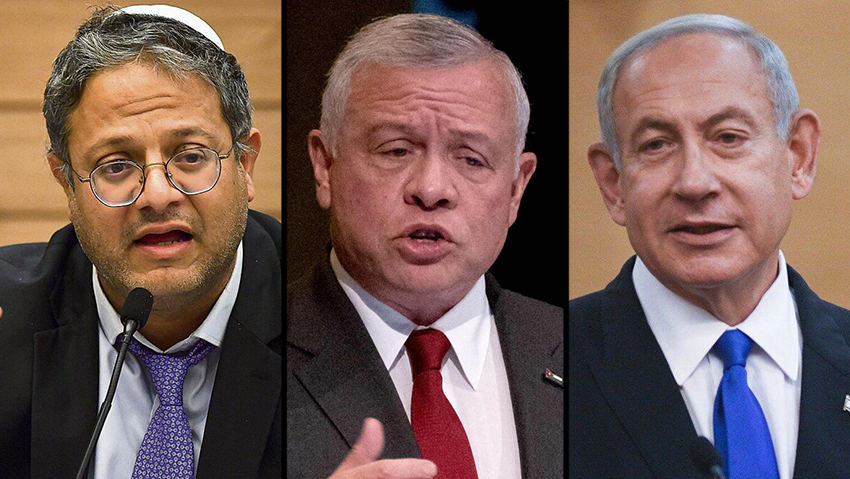 Netanyahu met with Jordan's King Abdullah II and ensured him that the status quo will be maintained on the Temple Mount complex, where the Al Aqsa Mosque is located.
"King Abdullah stressed the importance of maintaining the current situation in the Al Aqsa Mosque, in his talk with the Israeli prime minister," the palace in Amman said in a statement on Tuesday.
Ben-Gvir, however, said Israel is not subservient to Jordan and his visits do not violate that status quo. "Israel is an independent country. I assume the Americans understand freedom of movement. No Jew would be prevented from going anywhere just because he was Jewish," Ben Gvir said.
In his
last visit
to the site, which is revered by both Muslims and Jews, days after becoming a minister in Netanyahu's new right-wing and religious government, Ben-Gvir evoked the ire of
Arab nations
- including those who have diplomatic relations with Israel.
It was also condemned by most of the international community, including the
United States
.