Itamar Ben-Gvir, a far-right Israeli minister, visited Tuesday the Temple Mount, a flashpoint Jerusalem holy site, for the first time since taking office in Prime Minister Benjamin Netanyahu's new far-right government last week.
Ben-Gvir cancelled his scheduled visit only 24 hours earlirt after a briefing with Netanyahu and said he was postponing it until further notice. Tuesday's surprise visit saw the national security minister arrive with guards, blocking other Jews from entering the site, revered by both Jews and Muslims.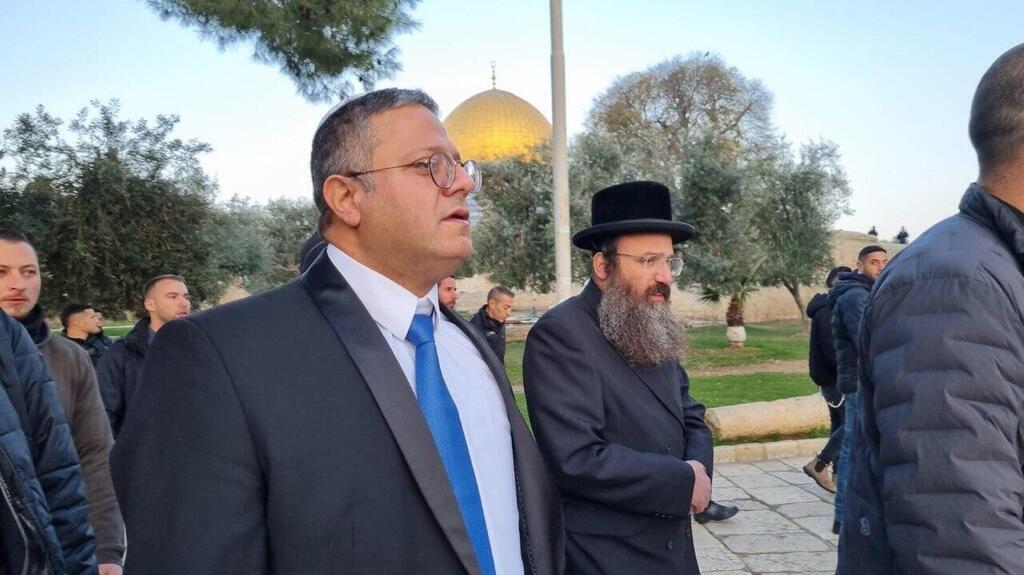 Jordan issued a statement shortly after, condemning the visit in "severest" terms. "Jordan condemns in the severest of terms the storming of the Aqsa mosque and violating it's sanctity," said a statement by the foreign ministry.
The Palestinian Authority also condemned Tuesday's visit in a statement, calling it "unprecedented."
The police participated in facilitating the visit, the plans for which were kept in secret. The Shin Bet domestic security was apparently also in the loop. The military was not put on alert in expectation of a response from Hamas, who warned of a retaliation.
"Our government will not succumb to Hamas threats," Ben-Gvir said. "Temple Mount is the most important site for the people of Israel, and we maintain our freedom of movement there," he saidת adding that threats must be met with an iron fist.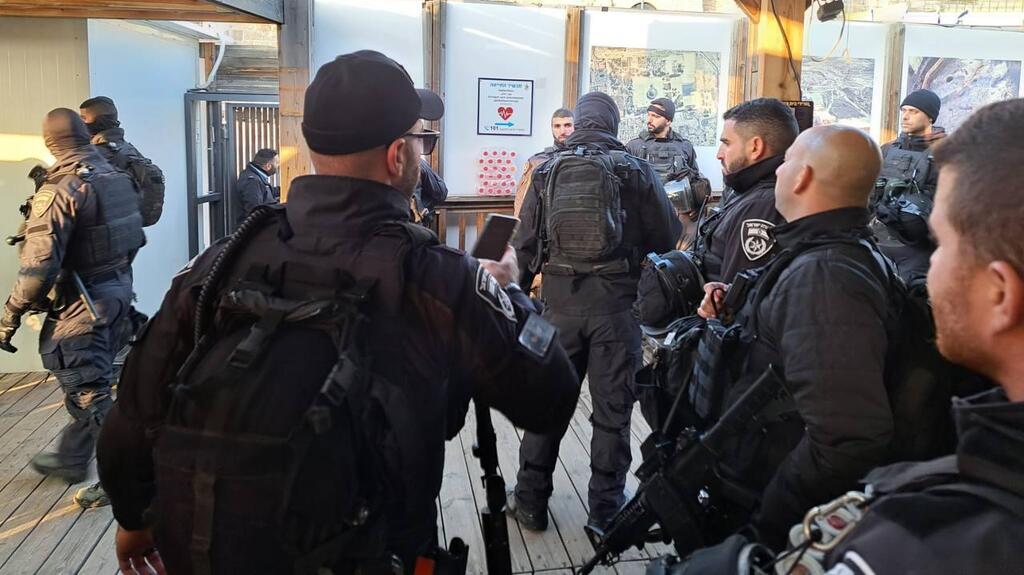 Ben-Gvir reportedly told Netanyahu in their meeting on Monday that there must not be capitulation to Hamas threats to retaliate, after the Gaza based terror group said the visit could ignite violence. He said he intended to carry out his plan soon.
According to Lebanon-based Al-Mayadeen, affiliated with Hezbollah, the Gaza-based organization i
nformed Egyptian and UN
mediators that "it would not stand idly by," and that "Ben Gvir's step would ignite the region."
Likud issued a statement late on Monday, denying reports that Netanyahu asked his coalition partner not to visit the site.