A drone launched by Palestinian terrorists from the Gaza Strip was intercepted by Israel's Iron Dome shield on Saturday. It is understood the aircraft had not crossed into Israel before it was shot down.
A military statement emphasized there were no rockets fired from the enclave.
Residents of southern Israeli communities along the Gaza border, including the city of Sderot, reported hearing a loud explosion.
This is another occurrence in what seems to be an escalation in tensions, with rockets launched into Israel on several occasions in the past few days.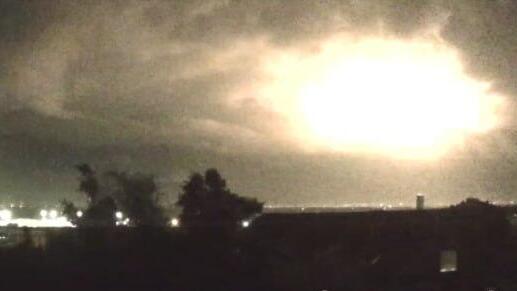 On Thursday, Israeli Air Force struck two targets in the Gaza Strip linked to terrorist activity. The soldiers came under anti-aircraft fire but managed returned safely to Israeli airspace.
Several hours prior, a rocket launched from the Palestinian enclave was intercepted by the Iron Dome missile defense system in the early evening hours, triggering air raid sirens in the southern city of Sderot and neighboring communities.
Terrorist group Islamic Jihad claimed credit for the rocket launch. The organization stated the rocket launch came in response to Palestinian prisoners being placed in soldiery confinement after celebrating a series deadly of terrorist attacks in Jerusalem that claimed the lives of seven people.
Reprinted with permission from
i24NEWS
.