Tens of thousands of Israelis were gathering in Tel Aviv and Jerusalem on Saturday to stage twin rallies against the government of Prime Minister Benjamin Netanyahu.
Expecting disruptions to public order, the Israel Police deployed some 1,000 personnel in Tel Aviv, as several roads near the city's Habima Square were also closed.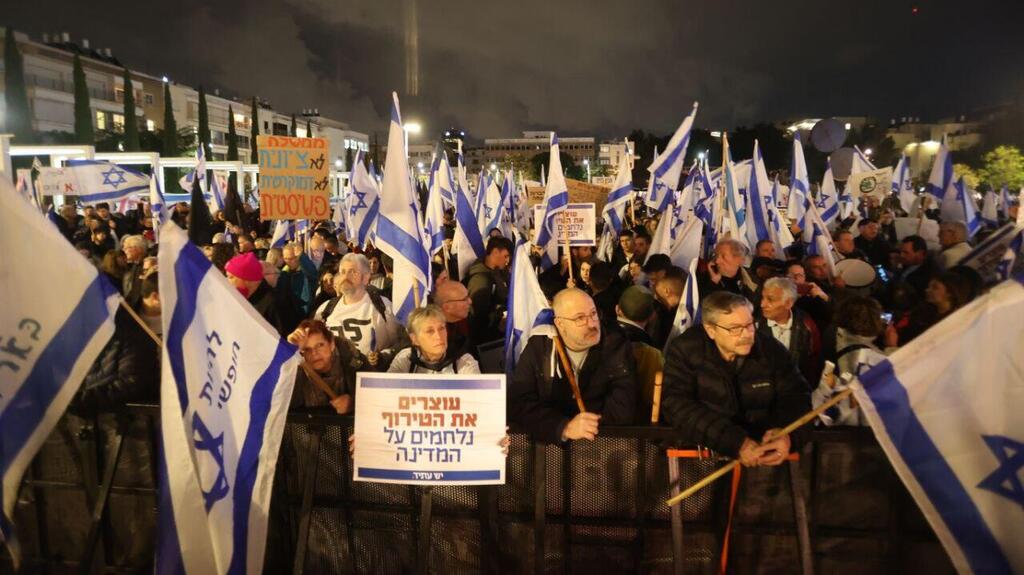 Prior to the demonstration in Tel Aviv, the chief of Israel Police's Tel Aviv precinct, Ami Ashad took a preliminary tour and said that "the main goal is that everyone who comes to the demonstration will be able to arrive in an orderly manner and leave here in an orderly and safe manner."
"Our only goal is to deal with people who are committing vandalism or violence. We don't deal with things that are trivial," Ashad added in an apparent reference to National Security Minister Itamar Ben Gvir's ban on raising the Palestinian flag.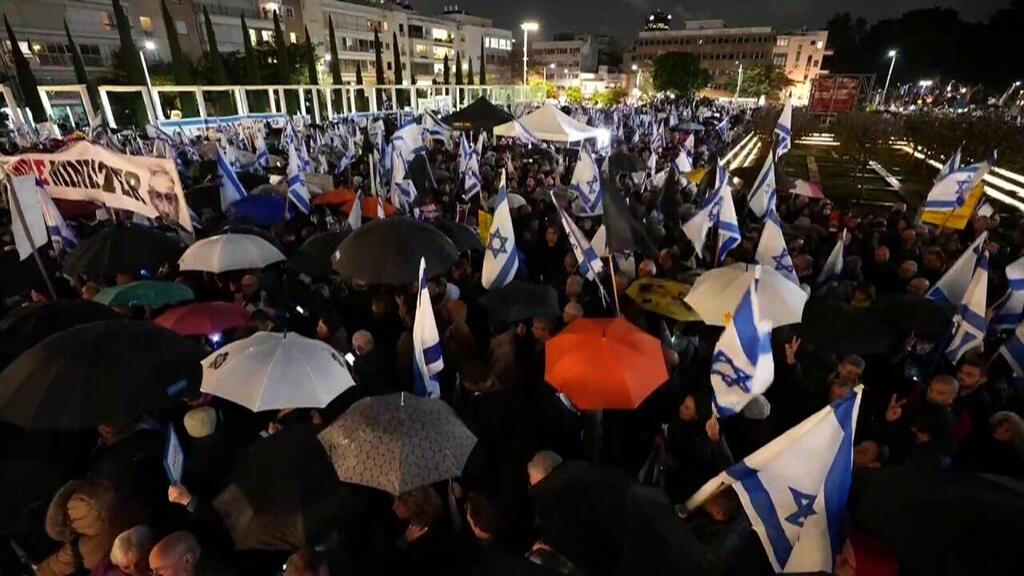 Despite the inclement weather, no less than 50,000 Israelis are expected to take part in the demonstration. The crowds arrived despite the weather forecast, and despite the rain that already started to drop in Tel Aviv, as many of them came equipped with umbrellas.
Meanwhile, a smaller protest rally was also held in the northern city of Haifa, and hundreds of people gathered at the Horev Center to protest against Benjamin Netanyahu's government.