National Security Minister Itamar Ben-Gvir aired out his frustration on Wednesday over the Benjamin Netanyahu-led government's policies regarding the West Bank after it uprooted an orchard planted illegally by a settler family.
"This isn't what we signed up for when we agreed to join the Netanyahu government," he said.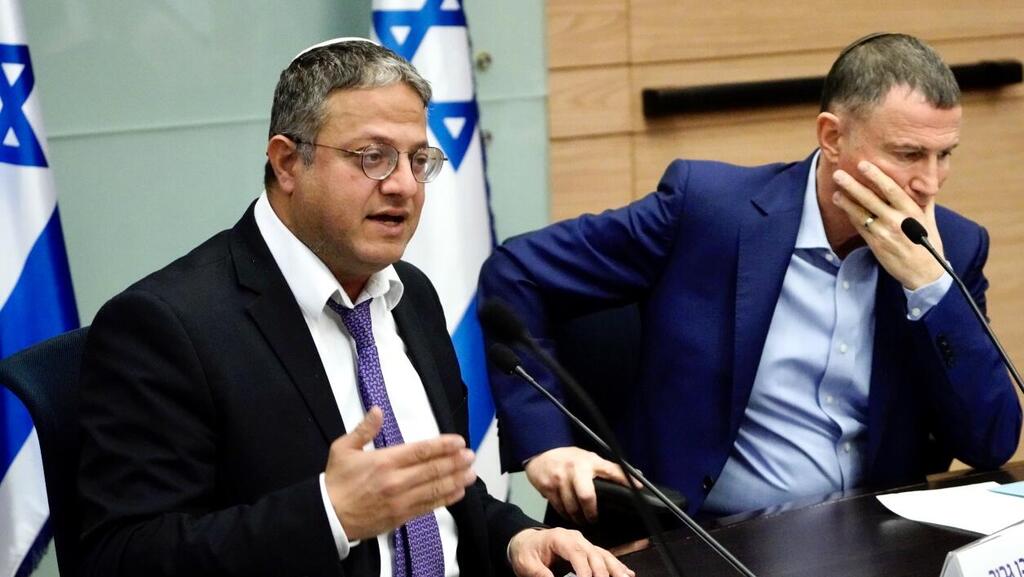 "We were promised a full-on right-wing government that can't
not evacuate Kahn al-Ahmar
or avoid tearing down illegal buildings in East Jerusalem. A right-wing government doesn't go only after Jews."
Ben-Gvir's remarks came shortly after Netanyahu met with Finance Minister Bezalel Smotrich. The two butted heads over the premier's promise to delegate to Smotrich several civil authorities under the purview of the Defense Ministry as part of
the coalition agreement between their respective parties
. However, the treasurer has been unable to reach an agreement about the specifics with Defense Minister Yoav Gallant.
"If Gallant has a problem, he's welcome to resign. Plenty can take his place," he said following the evacuation of the orchard.
Netanyahu instructed to temporarily halt the evacuation but only by the time almost all the trees were already grubbed out.
Government sources said that the operation in question was known about ahead of time and did not catch anyone by surprise. They claimed Smotrich is capitalizing on the incident to assert his dominance over Gallant.
Security officials further claimed that the owner of the orchard was not only given early notice, but also received an extension and told the High Court of Justice that he would leave the plot. He was also offered a different plot of land instead but refused.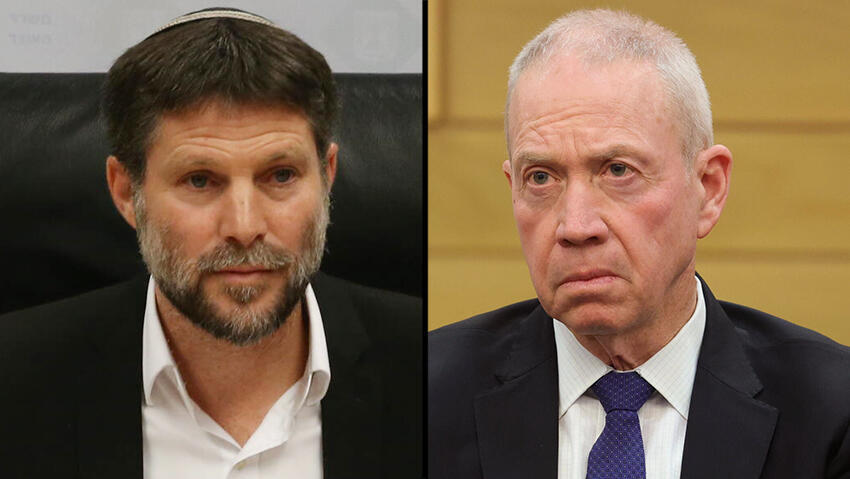 Dozens of youths from nearby yeshivas arrived at the orchard Wednesday morning in an attempt to prevent the evacuation. One of the youths, named Amishav Melet, climbed a tree and refused to come down.
Speaking to Ynet, Melet attacked Smotrich and Ben-Gvir, the heads of the Religious Zionist Bloc which champions settler causes.
"I can't see them here, and that's a disgrace," he said.
Meanwhile, Otzma Yehudit MK Limor Son Har-Melech, who confronted officers during the evacuation of the orchard, later claimed she was sexually assaulted by a police officer during the altercation.
"He did something he shouldn't have and I need time to process it," she said.