An Afghan citizen named Pavzan Musa Khan was arrested by Azerbaijan security services on suspicions of planning a terrorist attack against a foreign embassy, believed to be the Israeli mission. The State Security Service of Azerbaijan issued a statement indicating that Khan allegedly conspired with others to execute acts of terrorism within Azerbaijan's territory.
These acts were said to involve the use of explosive charges and weapons, with the intention of causing harm to individuals and significant damage to property. The ultimate objective was to destabilize the country, sow panic among the population, and influence the decision-making processes of both state authorities and international organizations.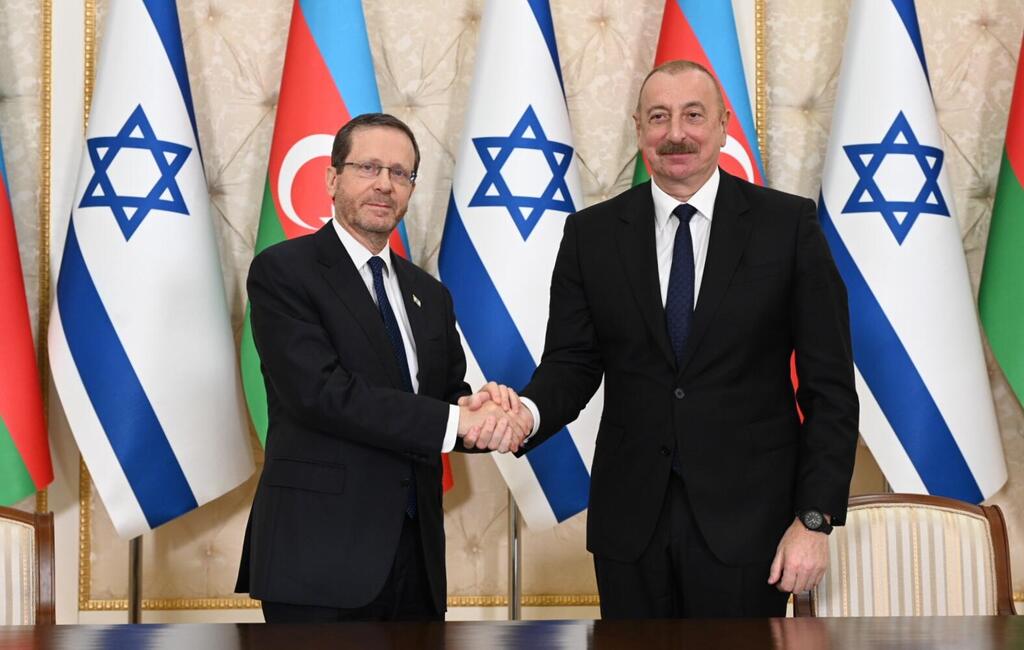 Investigations into the case have revealed that Khan meticulously observed the area where diplomatic missions are located, and he reportedly made contact with individuals who could potentially be involved in the planned attack. Furthermore, he sought assistance in procuring weapons and explosives for the intended act of terrorism.
The 23-year-old Afghan national was arrested at the scene, and authorities are currently undertaking complex and comprehensive operational and legal measures to identify and apprehend any additional individuals who may have been involved in the planning of the terrorist act.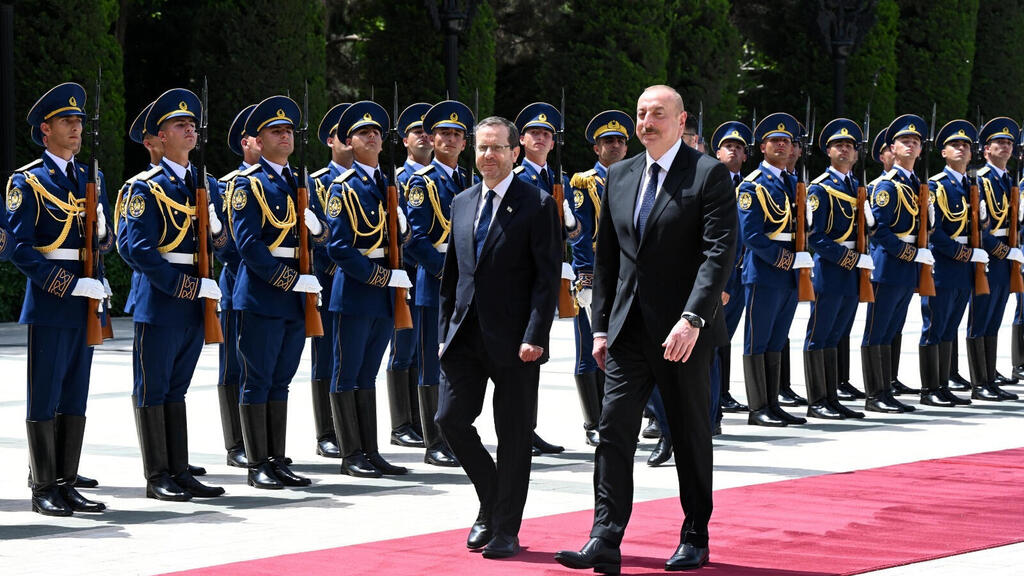 While the report does not explicitly specify which embassy was the intended target, photographs released by the security service suggest that Musa Khan had been surveilling the Hyatt Regency hotel complex in Baku, where the Israeli embassy is located, raising suspicions that the Israeli embassy may have been the intended target.
President Issac
Herzog visited Baku
last May under heavy security amid concerns that neighboring Iran may attempt to disrupt the visit. The visit to the Shiite Muslim country that maintains strategic ties with the State of Israel came after the inaugurated its embassy in the country.