Rabbi Yosef Wolff, the chief rabbi of Ukraine's
Kherson region
, posted on Tuesday a video of himself from the liberated city, having returned to
celebrate the holiday of Purim
with the remaining local Jewish community months after he was forced to flee due to the Russian invasion.
"There's nothing like coming back home," he said. "The Jewish community that is still in Kherson welcomed me with tears of joy and excitement."
Wolff stressed how important it was for him to celebrate the Jewish festival with his flock in Kherson under any circumstance.
"It's still dangerous to walk around the streets here and there is constant shelling by the Russians that are fortified on the other side of the Dnipro River. I hope that soon enough I will be able to return to the city together with my family," the rabbi said.
"We read the Book of Esther, we had a mishte (banquet), and there was also local music."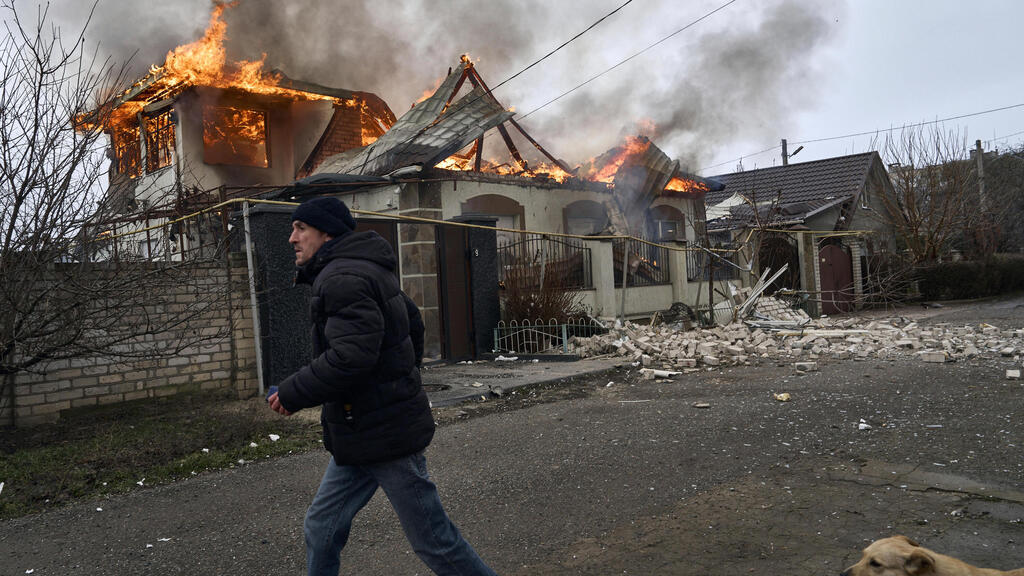 Israeli-born Wolff, who has been a Chabad
emissary to the city
for the past 30 years, was forced to flee Kherson alongside his family last year due to Russian bombardments and they have been residing in Germany since. Wolff plans to join his brother, who recently reopened his
orphanage in Odessa
after a year-long stay in Berlin.
Before World War II Kherson was home to sprawling Jewish agricultural settlements. However, most Jews working there were murdered by Nazis in 1941. Years after, the community in Kherson was reestablished, but now only numbering several hundred.