Lebanese media reported about an altercation between Lebanese military troops and the IDF on the Israel-Lebanon border, which included a heated exchange between the commanding officers of both sides.
The incident took place while the Israeli forces were marking the boundary line between the countries.
Border marking is a routine occurrence and is coordinated with United Nations Interim Force in Lebanon (UNIFIL) but is often disrupted by Lebanese activists and operatives from the Iran-backed Hezbollah group, who film the IDF soldiers and attempt to provoke them.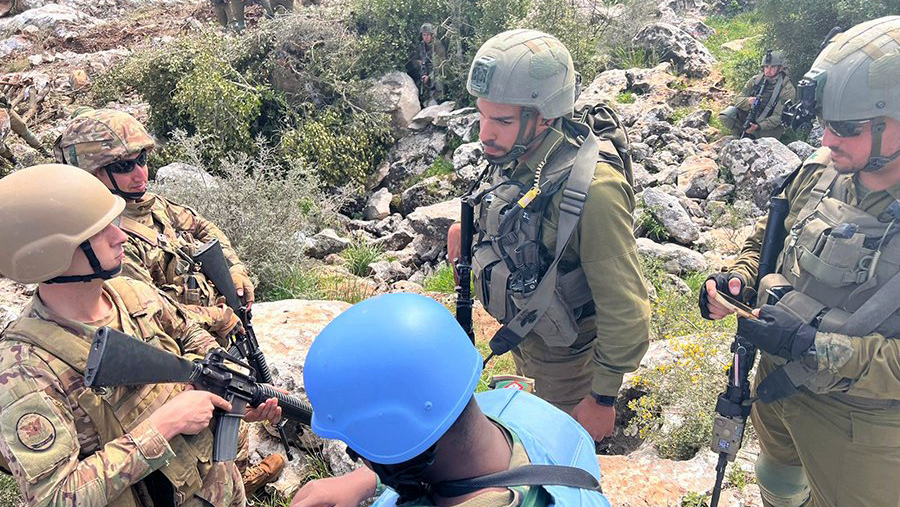 A spokesman for UNIFIL told the Lebanese news outlet L'Orient that it was aware of tensions in the area of Aita al-Shaab, where some Israeli maintenance works were taking place and the UN troops were there to de-escalate the situation.
"We urge all parties, and all those present on the ground, to maintain calm. Any kind of work near the Blue Line is extremely sensitive, and we ask all parties to coordinate through UNIFIL to avoid unnecessary tension," the spokesperson said.
According to Hezbollah's Al-Manar TV, L'Orient Today also reported that tensions flared after one of the Lebanese officers pushed an Israeli soldier and then removed an iron stake placed in the ground, "in violation of the Blue Line."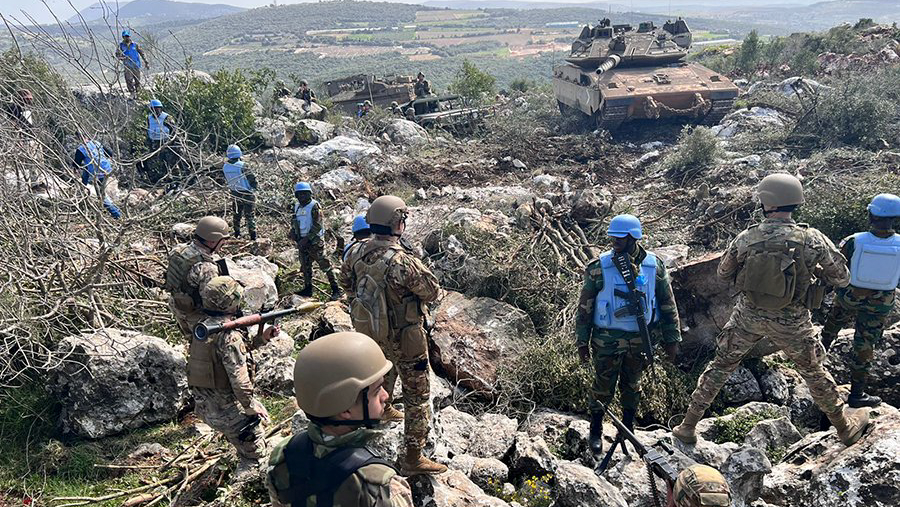 The IDF denied that there was any physical confrontation between the forces of both countries. Dozens of men gathered on the Lebanese side of the border fence, some of them armed, "They tried to interfere with IDF operations near the border, but the forces continued as planned, in coordination with UNIFIL forces present. The IDF will not allow any attempt to violate the sovereignty of the State of Israel," a military spokesperson said.