Ukrainian embassy in Israel said on Saturday that an Ukrainian citizen was among the victims of a Palestinian terrorist who murdered seven people and wounded three more near a synagogue in east Jerusalem on Friday evening.
It is yet unclear whether the victim also held an Israeli passport.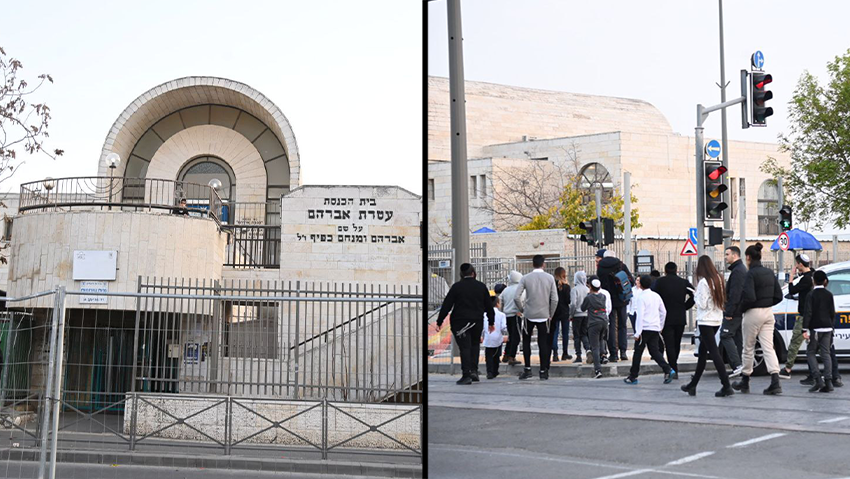 "We are very concerned and shocked by the horrific attacks. Terrorism and violence against civilians, including children, are unacceptable," the embassy said in a statement, referring to both the Friday attack and another shooting that took place in Jerusalem on Saturday morning.
"We express our deepest condolences to the families of the victims and pray for the recovery of the wounded," it added.
Yair Netanyahu, son of Prime Minister Benjamin Netanyahu, earlier said on Twitter that one of the victims was a Ukrainian refugee.
Following the attacks, Ukrainian President Volodymyr Zelensky made a statement via Twitter, in which he expressed "sincere condolences to the victims' families.
"The crimes were cynically committed on the Intl Holocaust Remembrance Day. Terror must have no place in today's world, neither in Israel nor in Ukraine," he wrote.
Another two victims were earlier identified as Elyahu and Natali Mizrahi, a married couple, who rushed to the scene of the attack to help people. Elyahu was 48 and Natali was 45. They got married two years ago and lived in east Jerusalem.
The terrorist was identified as a 21-year-old resident of east Jerusalem. He was neutralized.
Reprinted with permission from
i24NEWS
.