For Russian President Vladimir Putin, the gloves were off from the start, but now, he has discarded any semblance of shame as he continues to wage war on Ukraine.
The recent
massive strikes on Kyiv
were meant to spread terror, similar to that felt by residents of London during the nightly bombing of the Nazi planes during World War II.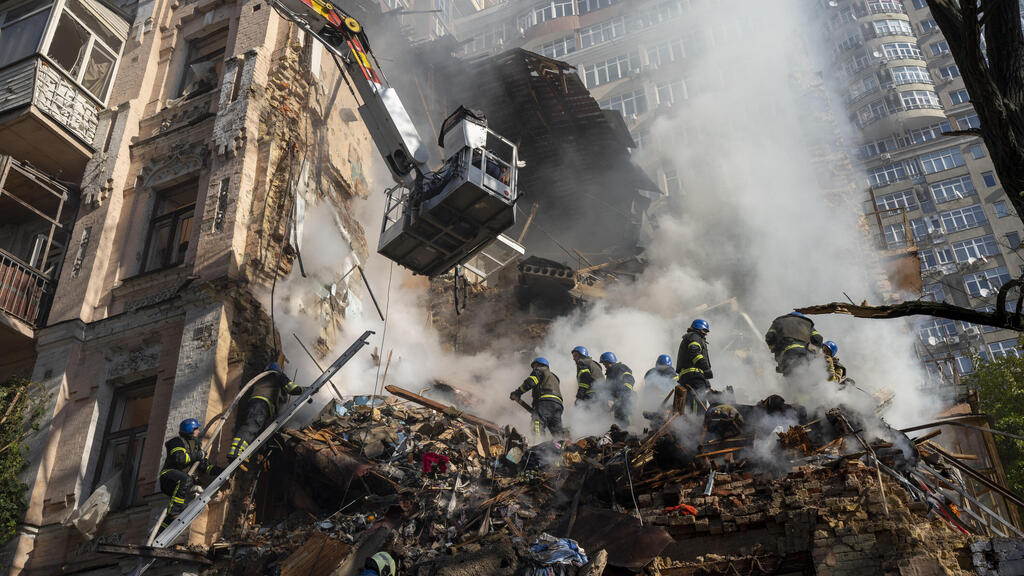 Ukraine's vulnerability is its inability to defend against air strikes, and is the primary reason that the presidential palace in Kyiv has refused to talk to officials in Jerusalem in recent weeks.
Ukraine President Volodymyr Zelensky is livid at Israel and makes no secret of that fact. There are of course other western nations that also refuse, or are simply unable, to provide such defensive technologies. The U.S. has in fact refused Kyiv's request for patriot missiles.
But there are different expectations from Israel. The Ukrainians say they understand Israeli defense establishment's inability to provide lethal weapons because of the sensitive relations with Russia.
"But what is their excuse for refusing defensive weapons?" a Ukrainian officials asked over the weekend. "And what is the argument when Iranian weapons are killing Ukrainian civilians?"
This is a critical point. Tehran denies any involvement in the war, but intelligence officials have no doubt that the suicide drones the Russians are using are made in Iran, and that Iranian advisors are on the ground instructing the Russians on their use.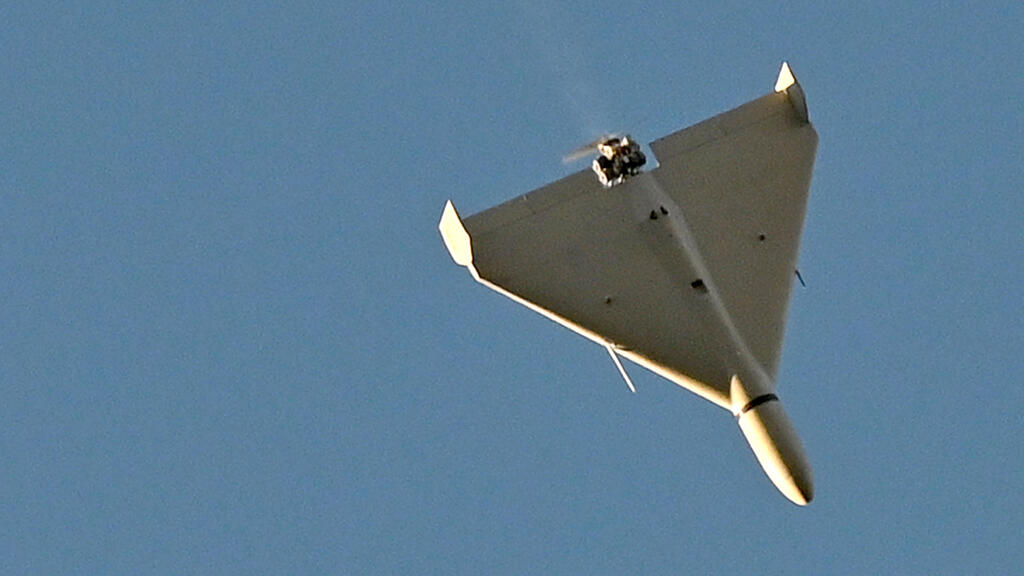 This is a prime example of Iran's malignant power as well as of Russia's surprising military weakness – after they were forced to turn to Iran to obtain technologies that they should have possessed themselves.
As I've
reported here
before, a red line has been crossed and Israel's leadership has already cleared the way for military exporters to sell non-lethal equipment to Ukraine's military. The only exception - the sale of air defense systems.
That should be seen as a backdrop to examine comments made by former Russian president and Putin ally,
Dimitry Medvedev
, on Monday, when he said delivery of such systems would be irresponsible. "It will destroy the relations between the two countries," Medvedev said.
Officials in Jerusalem said the Russian warning was in response to a tweet from Diaspora Minister Nachman Shai who called for Israel to provide military assistance to Ukraine after Iran reportedly intended to deliver ballistic missiles to Russia.
The officials insisted that Shai was not expressing the position of the government in his post.
With all due respect to the minister, the government should have one united position on sensitive matters of foreign policy, and not every opinion of every politician should be posted on Twitter.
But Medvedev was aware that Shai is not a senior member of the government or even of his party. Russia likely understands that receiving direct assistance from Iran is a step too far and is keen to present Israel with another red line – one it must not cross, especially after some of the criticism of Russia expressed by Jerusalem.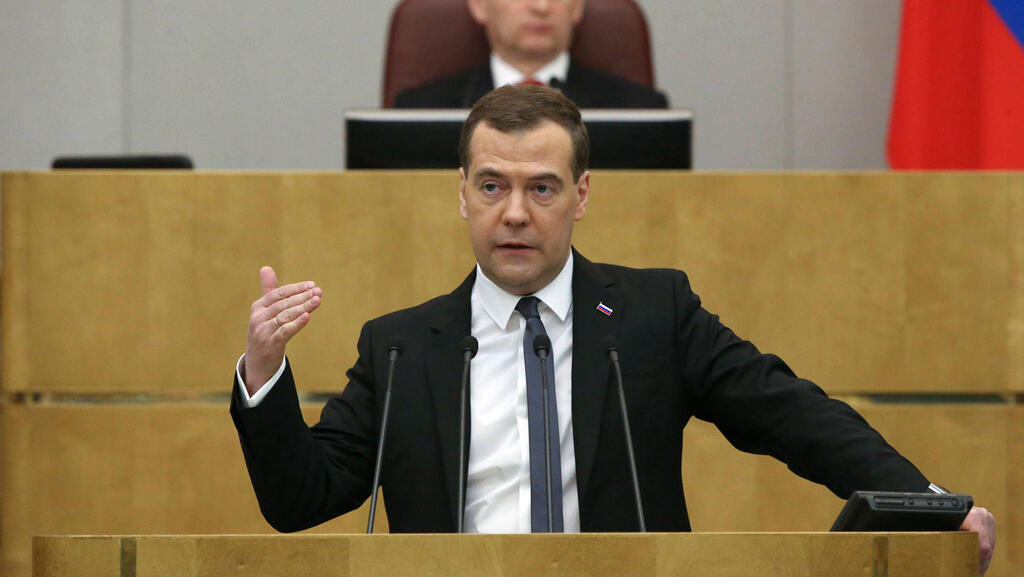 Israel continues to pay a price for its policies: the Ukrainians are angry with the lack of military support, Russia continues to benefit from the Iranian weapons, while Tehran charges on with its belligerence against Israel in other spheres.
The provision of lethal weapons to Russia should start a strategic discussion on Israel's policies towards Ukraine. It will likely not take place because of the November 1 elections, but it is necessary.
European nations have already called for new sanctions to be imposed on Iran and the stalled nuclear negotiations could falter as a result. Iranian opposition may also persist in the daily demonstrations and clashes with security forces.