Jerusalem's Western Wall saw chaos on Wednesday as hundreds of Reform Jewish rabbis from the United States joined the Women of the Wall for prayers as far-right Israeli activists attempted to take over the egalitarian section.
The Women of the Wall participate in a monthly prayer service marking the start of each Jewish month - "Rosh Chodesh" in Hebrew - frequently clashing with protesters who believe women should not use Jewish prayer items traditionally used by men.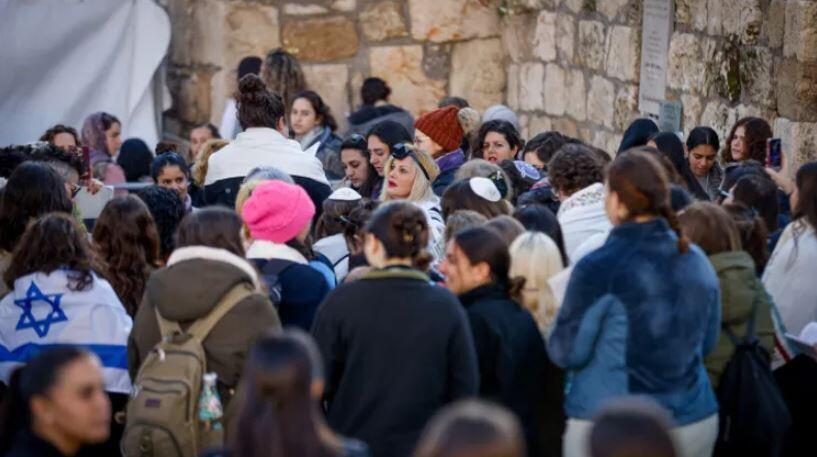 The American rabbis joined the group, carrying flags, Torah scrolls and signs reading: "A woman in a prayer shawl is not a criminal."
This was done in protest of the ultra-Orthodox Shas party's attempt to promote a bill that would make it illegal to "conduct a religious ceremony that is not in accordance with local custom and that hurts the feelings of the worshipers." The bill would place a complete ban on women wearing prayer shawls or phylacteries, doing so resulting in a prison sentence.
Parliament member Gilad Kariv, a Reform rabbi, also used his parliamentary immunity to bring a Torah scroll into the Western Wall compound. Bringing a Torah scroll into the premises is forbidden, but they are made available in the men's section - yet not the women's. According to the Western Wall Heritage Foundation, Kariv, a member of the left-wing Labor party, "took advantage of his immunity" and "created a great commotion." Reports indicate that one of Kariv's aides was physically assaulted, and a complaint was lodged with the police.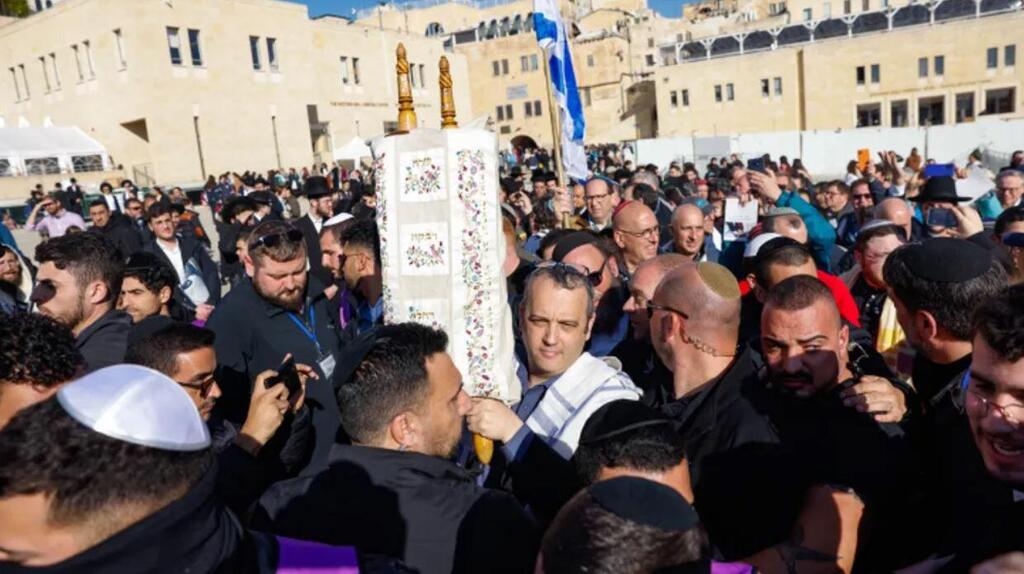 Simultaneously, supporters of Israel's far-right Noam party attempted to pray at the egalitarian, mixed-gender prayer plaza, placing a gender separation barrier at the site. The group was escorted out by police shortly after. A Noam party statement noted: "The police violently evicted dozens of worshipers from the southern extension of the Western Wall. Dozens of young people who came to pray the morning prayer of Rosh Chodesh in the southern plaza of the Western Wall… were forcibly evicted by police forces."
Reprinted with permission from
i24NEWS