In an unexpected turn of events, Argentina's path toward potentially having its first-ever Jewish president may be drawing nearer following the general election scheduled for October.
Javier Milei, a 52-year-old economist and leader of the "La Libertad Avanza" (Liberty Advances) party, has emerged as a prominent figure in the country's political landscape.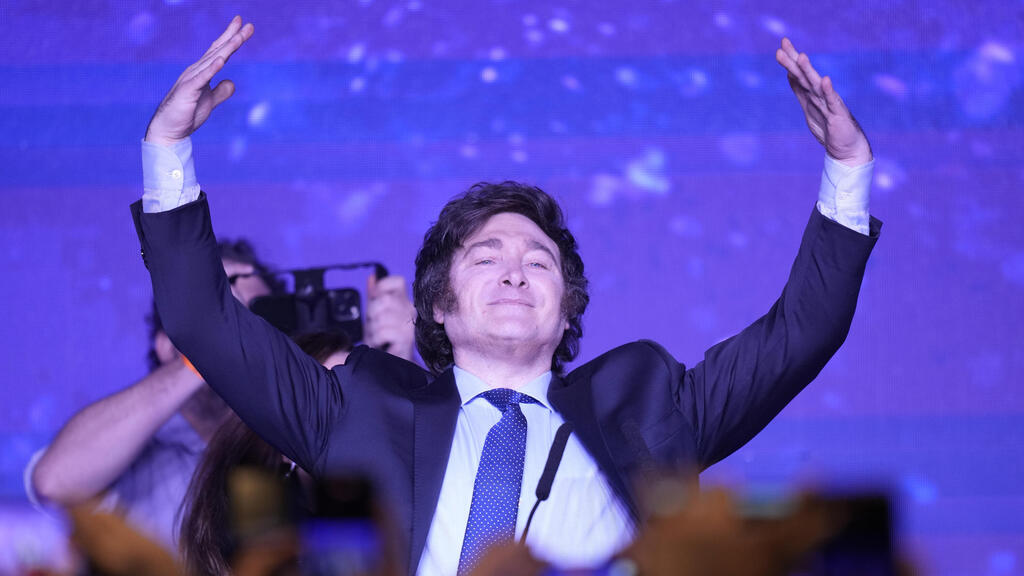 Known for his libertarian stance, unconventional policy proposals, and strong support for Israel and the United States, Milei has captured the attention of Argentina with his recent electoral success.
During the recent national primary election, Milei secured a significant 30% of the primary vote, surpassing initial poll predictions that had estimated his support at just 15%-20%. His platform includes advocating for a full transition of Argentina's currency to the U.S. dollar, a proposal that has garnered significant attention. Additionally, Milei has sparked discussions with his unconventional views on subjects like climate change and sex education.
Notably, Milei has expressed his admiration for Judaism and Israel. In a recent interview with the Spanish newspaper El País, he disclosed his intentions to convert to Judaism. He views Israel as a potential ally, alongside the United States, should he emerge victorious in the presidential election scheduled for October. This unexpected development adds an intriguing dimension to Argentina's political landscape.