Israel's delicate political balancing act in the Russo-Ukrainian War is likely to come to an end in the coming weeks as the crisis deepens and civilian casualties mount.
The government, analysts believe, will be forced to take on a more openly pro-Ukraine stance and join Western sanctions against Russia.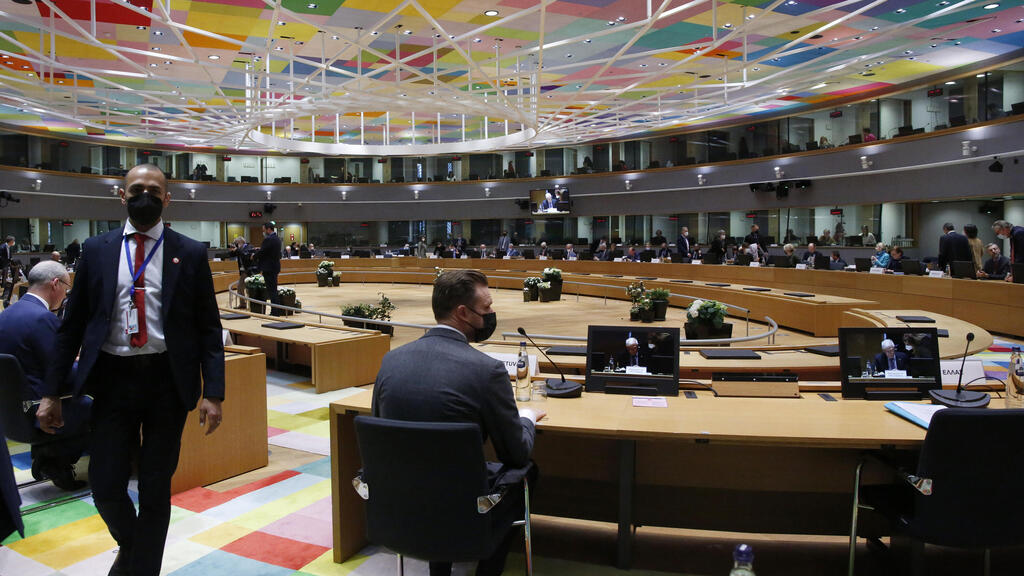 Dr. Nimrod Goren is the founder and head of Mitvim — The Israeli Institute for Regional Foreign Policies. Goren claimed that policymakers' cautious approach is going to become impossible to maintain as the war drags on.
"There is a moral issue here, there's a geopolitical issue here," Goren explained. "Israel presents itself as a leader in democracy. It's part of the West, allied with the United States and NATO.
"It [needs to] be clear on what it supports and what it opposes, and therefore supporting Ukraine makes sense," he said. "As the crisis goes on it will be even more difficult for those who try to walk between the lines to do so because the international coalition against Russia's actions will become stronger."
While there is already very strong support for Ukraine in Israel — both on the political and societal level — Israeli lawmakers have so far been carefully trying to maintain a relationship with Moscow. Some, like Foreign Minister Yair Lapid, have been openly critical of the invasion, while others, like Prime Minister Naftali Bennett, have refrained from doing so and taken on a mediating role.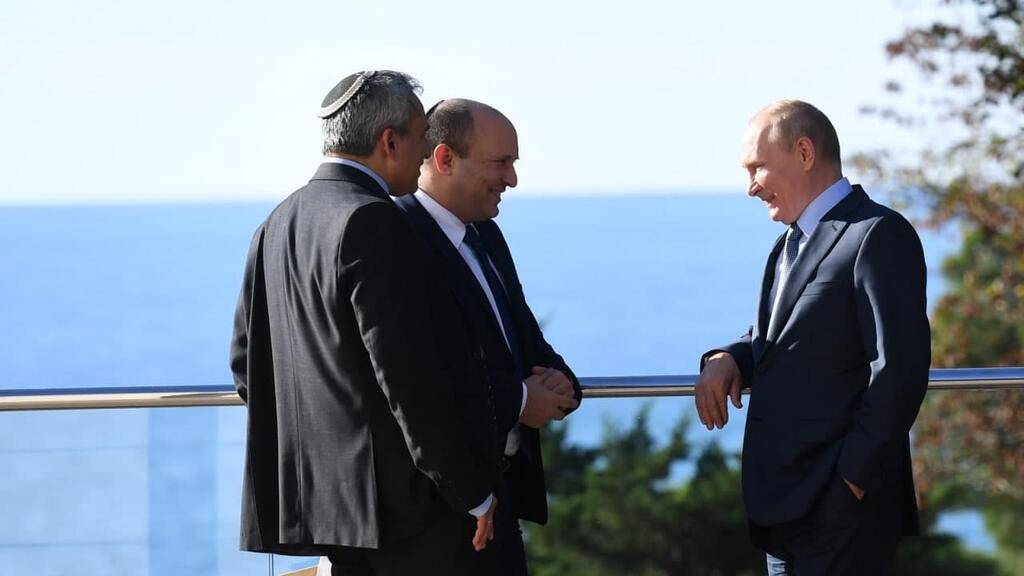 Bennett's recent visit with Russian President Vladimir Putin and talks with Ukrainian President Volodymyr Zelensky and other Western leaders have given Israel's mediation efforts a sense of legitimacy and shown that it is trying to help resolve the crisis, Goren stressed. But if talks prove to be fruitless, Jerusalem will no longer be able to maintain any semblance of neutrality.
"It's a new component of Israeli diplomacy and reflects Israel's new standing in the global arena," he said. "It's part of this attempt by the government to really improve relations with our traditional allies in Western Europe, unlike what [former prime minister Benjamin] Netanyahu did."
A poll released by the Israel Democracy Institute's Viterbi Family Center for Public Opinion and Policy Research on Wednesday found that a large majority (67%) approve of the Israeli government's cautious approach to the Russia-Ukraine conflict. On the other side, 21% said they disapproved of Israel's stance.
Regarding the Western response to the invasion, Israelis were much more divided. Nearly half (48%) of those surveyed voiced support for harsh sanctions on Russia, while 37% said they thought military intervention is also required.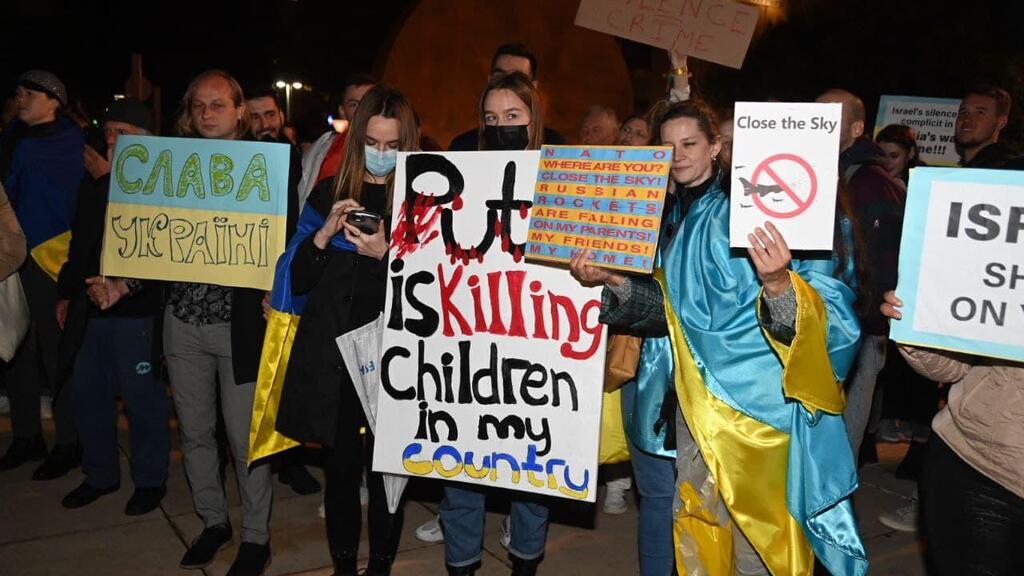 Other analysts agreed with Goren that Israel's fence-sitting days are numbered.
"The more we see more civilian casualties and more hardship, the more Israelis will be more inclined to say that Israel has to do something about it," said Dr. Yonatan Freeman, an international relations expert at the Hebrew University of Jerusalem.
Bennett's mediation efforts demonstrate that Israel is blooming diplomatically, he said.
"Putin has only met with one Western leader since the war began and it has been Bennett," Freeman related. "These sorts of circumstances can really tip public opinion to be more accepting that Israel has to and must do something when it comes to the war."
Jerusalem is focused on humanitarian aid and assisting refugees now, but it could even begin indirectly sending defensive weapons through NATO countries to Ukraine as well.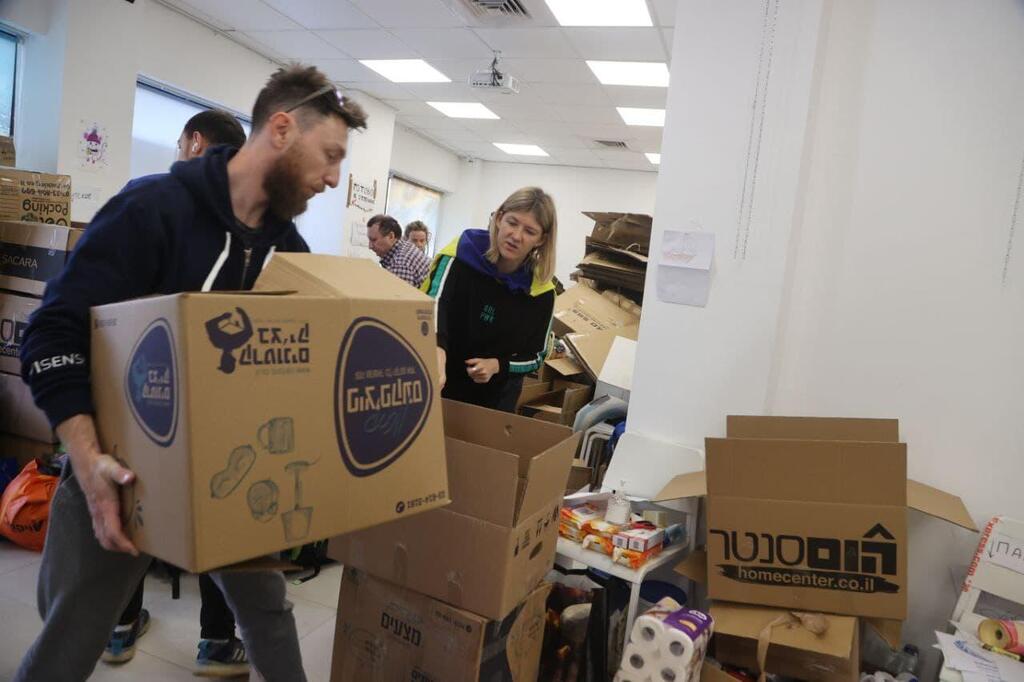 Still, it remains unclear to what extent the country will take part in the sanctions against Moscow. Freeman believes that Israel has already unofficially joined the sanctions, but has simply not made any formal announcements.
Earlier this week, Ukrainian Foreign Minister Dmytro Kuleba accused El Al, Israel's national airline, of bypassing Western sanctions and making "money soaked in Ukrainian blood." Kuleba charged that the airline was accepting payments from Mir, a Russian payment system. El Al quickly rebutted the accusations and said that it had disabled Russian payments on February 28.
Nevertheless, Israel has also found itself in a moral quandary when it comes to some of the economic measures the West has taken. For instance, there are hundreds of thousands of immigrants in Israel from the former USSR that are currently receiving pension payments from Russian banks.
"If [Israel] were to join the sanctions completely, we'd have to also think about a large number of people in this country that won't be able to receive payments anymore," Freeman said.
Written by Maya Margit and reprinted with permission from
the Media Line
.