Was Islamic Revolutionary Guard Corps (IRGC) commander Hossein Sohani killed in an Israeli attack in Syria overnight Monday? If you ask several Arab media outlets, the answer is yes. However, the reality is that no senior IRGC official was killed, and the Syrian regime's police reported only material damage after
the attack attributed to Israel in the Homs area
.
The news of Sohani's speculated death spread like wildfire in Arab media, originating from a report published by Sabereen News, a news agency associated with pro-Iranian militias in Iraq, which deliberately disseminated the fake story about the high-ranking commander's death in the Israeli attack. "He is considered a drone expert," Sabereen wrote on its Twitter page.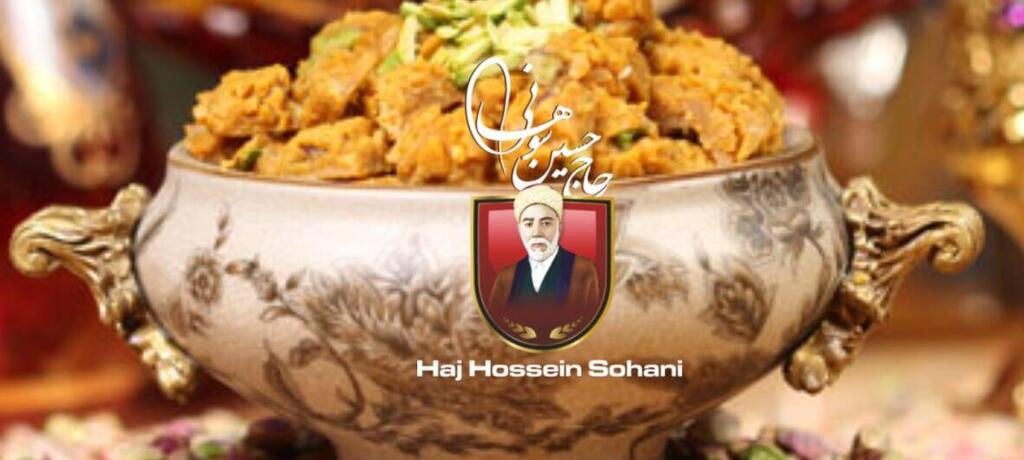 In the morning hours, Saudi news channels Al Arabiya and Al Hadath also reported Sohani's death. Sabereen readers rejoiced and poked fun at the Saudi outlets as they continued to echo the falsehood, which was picked up by other Arab media as well.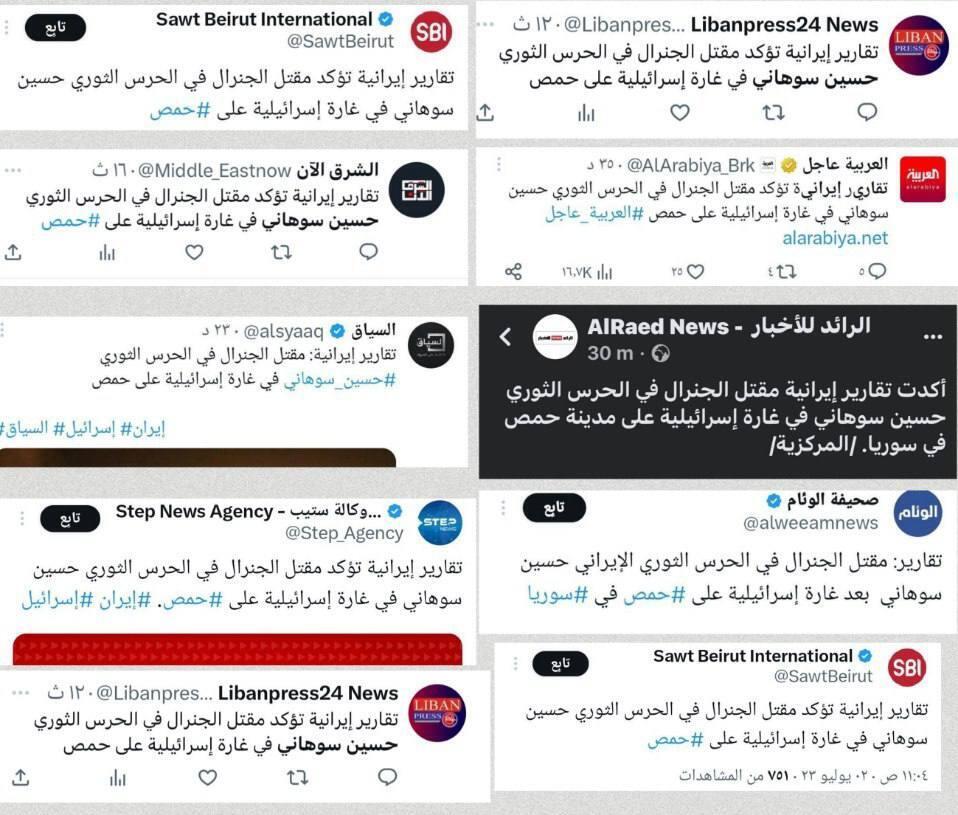 The pro-Iranian agency's hoax used the name of the Persian candy "Sohan," which is filled with saffron and is manufactured in the city of Qom in northwestern Iran. The sweet is sold in a well-known store called Haj Hossein Sohani.
Every media outlet that reproduced Sabereen's report also extended their condolences until the Iraqi outlet revealed that the publication was a ruse by publishing a picture of ab IRGC officer with the candy in place of his head. "Cleared for publication," was written under the amusing photo.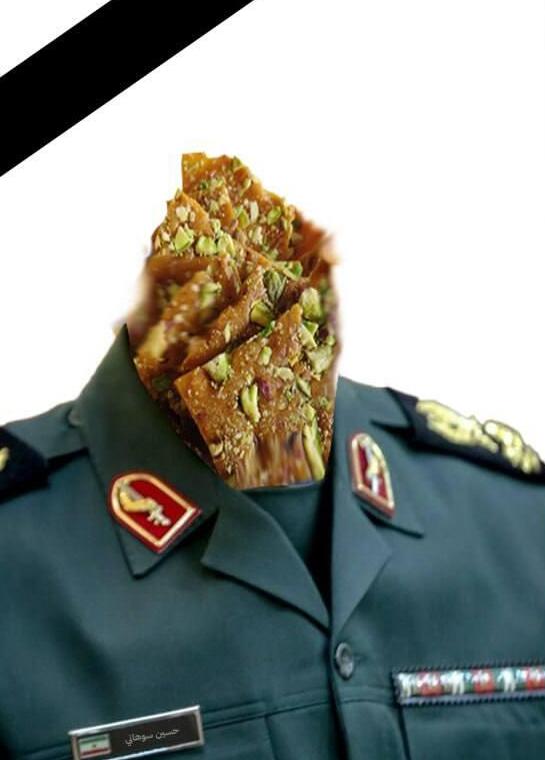 BBC Persian correspondent Nafiseh Kohnavard, who noticed that the viral story was a hoax, tweeted: "Unbelievable…A telegram channel linked to Iraqi Shia paramilitaries deliberately posted a fake news regarding 'the killing of Hossein Sohani an IRGC commander in Israel's attack on Homs, Syria last night' to just mock the media and amazingly most Arabic language channels swallowed it and published… Hossein Sohani is a well-known brand for Sohan a traditional Persian saffron brittle made in the city of Qom!."
A few hours later, Al Hadath published a report on its Twitter account quoting the UK-based Syrian Observatory for Human Rights, which stated that the name of the general given in the Sabereen News report was incorrect.
The prank came several months after a similar Israeli ruse was perpetrated after an Iranian missile strike on the Kurdish city of Erbil in Iraq. The Iranians claimed they had targeted a "secret Israeli base" in Erbil.
Israeli online users then spread a fake story claiming Mossad officer "Assaf Lotz" (a popular joke in Israel, roughly translating to "break wind") was killed in the strike. The story about the commander's purported death was picked up by Sabereen and other media outlets in Iran, who later realized their embarrassing mistake and retracted the report.