Anyone who has visited a supermarket during the past few weeks, just to discover shelves empty of basic necessities, probably had harsh words to say about the manufacturers and supply chain partners, greedy under normal circumstances, who were not capable of making the effort needed to ensure proper product supply during these difficult times.
And, as usual, who shows up to save the day when there is a problem or trouble? Technology, of course. In this case, it is Trax's system that offered a clever idea: why not employ the consumers themselves to unpack goods and organize shelves? For a fee, of course.
Trax is actually a Singaporean company that we probably wouldn't be interested in, if not for its founders, Joel Bar-El and Dror Feldheim, being fellow Israelis, if not for the fact that it employs roughly 200 workers in Israel and if not for the company recently becoming a unicorn, after receiving an investment of US$100 million based on a valuation of US$1.3 billion. And, let's not forget, the robots that Trax develops.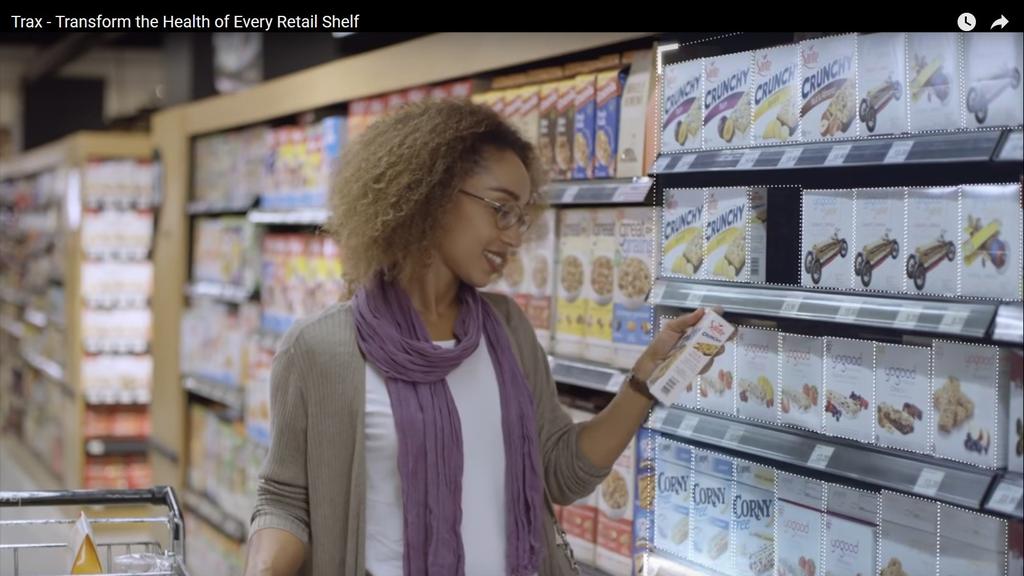 Trax's technology is especially fascinating: the company allows brands and retailers in the supermarket sector to get a snapshot of the products on their shelves by way of cameras spread around the store and on shelves, augmented by a robot that ambles through the aisles during the night photographing the shelves and by ranks of employees that photograph the shelves with their smartphones. Artificial Intelligence technology is able to process all of the information and provide alerts as to shortages, incorrect product placements, competing products, and can also report as to which shelf arrangements promote sales. Everything a marketing and operations manager can only dream of.
What makes this whole story particularly relevant to the Corona crisis is that the platform, that the company developed already two years ago, allows retailers to crowdsource work such as checking shelves, organizing products on shelves, or unpacking goods in storage, for which the user receives payment from Trax. Users of the app (for now, in the US only) are presented with a list of tasks that they can choose to perform at the given moment in the given store they are visiting. The tasks can be short, specific tasks or tasks that can take a few hours to perform. Once completed, users are paid for their work by the brand or the retailer via Trax.
"We are the Uber of retail," says Bar-El, "We told people - if you're already in the store, come and do some work for us and we'll pay you for it. We then approached our customers, the brands and retailers, and told them - we are not only able to tell you what needs to be arranged but can also affect that the work will actually be done. In practice, we have fortified the connection between the retail chains and their customers.".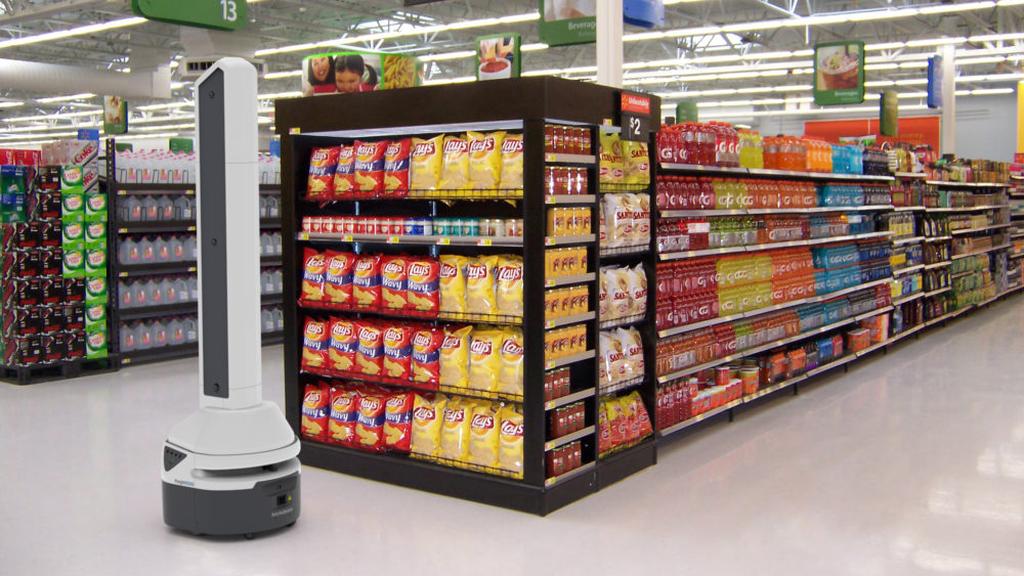 At present, when stores are burdened much more than usual, at the same time that many employees are absent from their workplaces, the platform has become a lifeline for both stores and consumers. Bar-El states that the 3 million users registered on the platform undertook shelf organization and inventory stocking tasks, but they also performed tasks that would not routinely be expected of them, such as collecting items for online orders and even delivering the goods to homes. At a time when many have lost their jobs, Trax is offering them employment opportunities. For the supermarkets and producers, it served as a solution during hard times. "We truly became working hands for the industry", says Bar-El.
How is it that the chains weren't able to cope with the situation using their own resources?
"Some of the permanent staff can't make it to work because they are quarantined or the area is under lockdown. The workers that do show up need to handle 3 to 4 times the regular workload, and there simply isn't enough personnel. In a regular store, the stocking manager knows that products of certain categories are depleted at certain times, and he or she is responsible for bringing additional products from storage. During the Corona crisis, there are maybe 40 categories that are depleted every half hour and there is no way that there would be enough employees to handle the task. We need to remember that people were panic buying – instead of buying two bottles of Coke, they are buying two cartons. Here at Trax, we were able to provide a quick response to the industry through the infrastructure we had created, and, in practice, the industry is employing ordinary consumers through Trax, in order to fill the voids.
The retail world's operating system
Trax was established in Singapore in 2010 by Joel Bar-El, CEO, and Dror Feldheim, Chief Commercial Officer. The company employs roughly 800 workers, 200 of whom work out of the development center in Tel Aviv. The company has raised over US$350 million to date from U.S. and Chinese investors, and in the last investment round in July 2019, the company raised US$100 million based on a US$1.3 billion valuation. Amongst the company's hundreds of clients, you will find names such as Coca-Cola, the beer giant AB InBev, Nestlé, Kimberly-Clark, Heineken, and many others. The company was ranked amongst the 25 fastest growing companies in Deloitte's Technology Fast 500 list.
The last fundraising round was the first salvo in a widely reported buying spree, in which the company acquired no less than 5 technology startups. In 2019 Trax bought the Chinese company LenzTech, developer of AI and Big Data technology. Afterward, it bought the U.S. company Shopkick, which had developed a crowdsourcing platform for tasks to be carried out by consumers in stores. The acquisition was aimed, amongst others, at benefiting from Shopkick's user community. Next, the company acquired the French company Panorama, which had developed computer vision technology for the retail sector.
In February of this year, Trax purchased the French company Qopius, which developed an application programming interface that allows developers to build and train image recognition AI in the shopping arena. And in March, it purchased U.S.-based Survey.com, that also developed crowdsourcing technology, and brought with it an on-demand, crowd-based workforce of some 700,000 users. Bar-El says that the purpose of all of the acquisitions was to build the collaboration platform or ecosystem. "We created a platform that is being used in the US by roughly one percent of the population, who are active in the app at least once a month", states Bar-El.
"Up till now, the industry based itself on outsourced staff, many of whom don't come to work during crises. I believe that the industry, that learned our capabilities and of the connection that the system forms between them and their consumers, will want to continue. If you think of it from a slightly philosophical perspective, the world is slowly moving toward a social economy. You see more solidarity around the globe. In my opinion, humanity is undergoing a metamorphosis, and companies like Uber and what we are doing, are creating a much more equal and connected societal fabric, and this trend will only continue to gain strength."
Your investors valued the company at over US$1 billion. What is this valuation based on?
"Investors expressed confidence in Trax with their investments, but today they are examining our commercial performance, and it is, therefore, important for us to continue growing. We, perhaps, had a bit of luck or performed well, but today, the key is continued growth. Our revenues currently top $100 million a year and the expectation is that we will reach $500 million and then one billion or more. Everyone understands that it will take a few years, but investors want to see continual growth, something that is very challenging when the company is already large".
"The trick is to expand our product portfolio with the same customers and in the same industry, such that the whole will be greater than the sum of its parts, a sort of synergy. Our central strategy is to establish additional product lines, for example, the consumer platform, which doubled our sales as compared to the previous year. We are looking for additional retail products and solutions that fit on top of the same platform."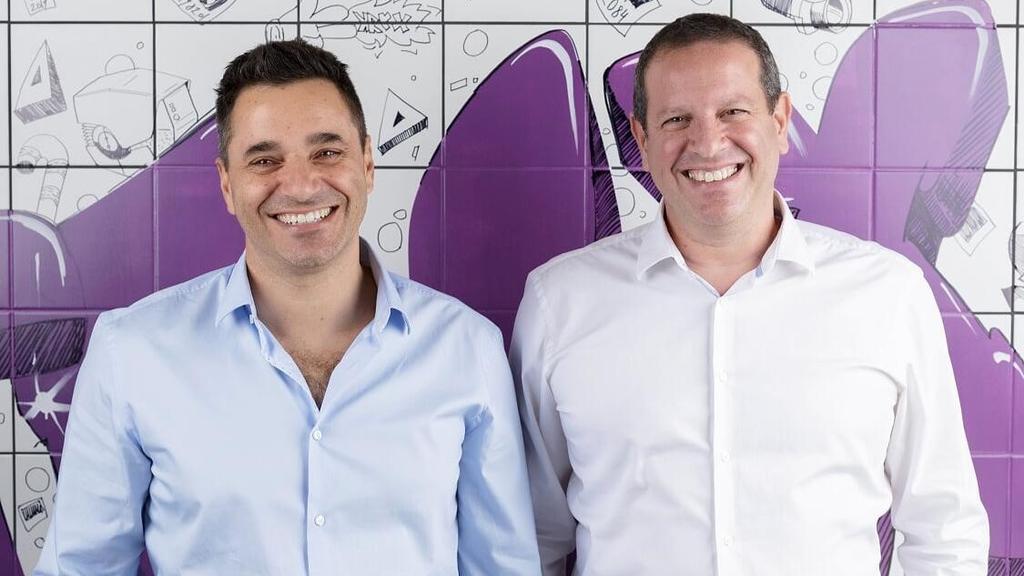 "We are like the first PC that was used for word processing, but since then more and more applications have been built on the same platform. We have created a digital infrastructure that processes stores and now we are adding additional aspects that take the information and create a competitive advantage vis-à-vis our competitors. This is our method for increasing value – to add applications based on the technological infrastructure that we have created, turning it into the retail world's operating system."
Over the past few months, we have begun seeing Trax robots in Israeli supermarkets. Shufersal is conducting a pilot in its Azrieli branch in Tel Aviv, and we may soon see the technology installed in Shufersal Deal stores. What we won't see in Israel, for the time being, is the crowdsourcing platform that allows us, the consumers, to make a little money while we are already in the store.
When will the system arrive in Israel?
"In the meantime, it is operating in the US and slowly, it will move to other places around the globe. I assume that it will come to Israel in the fourth or fifth wave. The next market is China, then Europe, and in the end, it will come here as well".