The historic peace accord signed between Israel and the United Arab Emirates last month is already paying dividends.
Large corporations from both countries are establishing joint ventures and negotiating collaborative agreements.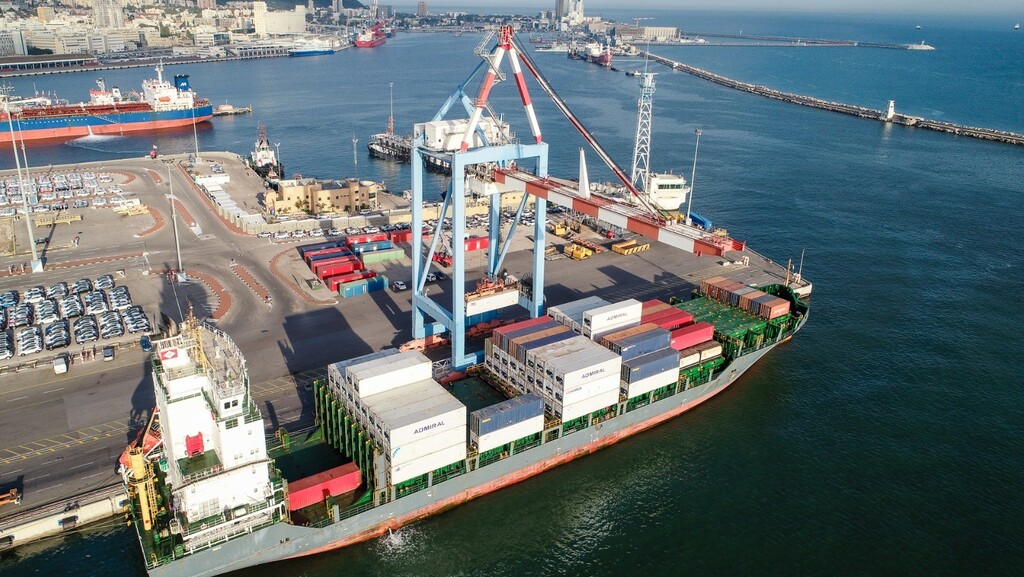 One example is the UAE's Dubai Ports World, one of the world's largest port operators, which has signed an agreement with Israel's DoverTower to buy a stake in the privatization of Haifa Port, Israel's largest by cargo tonnage.
But the possibilities extend beyond freight and trade. Strategic collaborations across the financial services sector and the biotechnology space are two more areas where businesses from the UAE and Israeli expect to benefit from the Abraham Accords, says Ran Hamou, managing partner at France-based firm Everlaw.
"Each year, many Israeli startups are sold to foreign investors instead of developing their businesses to become major players," he says. "And UAE funds invest in many foreign companies around the world."
However, there are very few UAE companies that operate at the global level, Hamou says.
"If a UAE-Israel consortium were able to invest, such a group could [pursue business opportunities] across the entire European Union, and become a major player in that part of the world."
The banking sector, where Israeli is a global leader in cybersecurity, is another industry where it may be able to assist counterparts in the six Gulf Cooperation Council nations (the UAE, Bahrain, Kuwait, Oman, Qatar and Saudi Arabia).
Israeli cybersecurity companies develop products that can contribute tremendously to financial institutions that face cyber threats," says David Chertok, a partner at Meitar, one of Israel's largest law firms.
"Israeli technology will allow the UAE and the surrounding countries to be on the cutting edge of digital banking and cybersecurity."
No industry could benefit more from the peace between Israel and the UAE than the diamond industry. Both countries are world leaders in diamond sales, with Dubai trading some $23 billion in diamonds last year and Israel around $12 billion.
Although neither Israel nor the UAE mines diamonds, the Israel Diamond Exchange is the largest in the world while Dubai hosts the largest trading floor. Dubai aims to become the world's largest diamond dealer by 2023.
Last week, the Dubai Diamond Exchange (DDE) and Ramat Gan-based Israel Diamond Exchange (IDE) signed a range of trade partnerships and agreements aimed at building closer ties.
Executive Chairman and CEO of the Dubai Multi Commodities Centre and Chairman of the Dubai Diamond Exchange Ahmed Bin Sulayem says the new pacts would result in more Israeli diamond traders hosting and participating in diamond tenders in Dubai.
Aiming to attract businesses to the emirate from Israel, the DDE is also providing incentives for Israeli diamond dealers to set up shop in Dubai.
The exchange is currently offering a 50% discount on set-up fees for Israeli dealers, which includes a one-year DDE membership. The DDE also offers world-class infrastructure and state-of-the-art facilities for Israeli dealers, alongside a wide range of products and services.
Sulayem says that Dubai has succeeded in expanding its diamond industry nearly seven-fold over the last 16 years, by leveraging its strategic location near mining centers in Africa and manufacturing operations in India.
"By formally establishing an agreement with the IDE, we are shifting the focal point of the diamond industry from Antwerp to the Middle East," he says.
"This presents significant cost savings across the international diamond industry by tightening the supply chain and the associated logistical costs."
Alex Peterfreund, managing director of Espeka Diamonds in Dubai, says the DDE-IDE agreement could make Dubai the largest diamond center in the world.
"Considering its geographical position between India and Israel as well as highly favorable infrastructure, it's the beginning of the end of other diamond centers."
The DDE also plans to jointly host industry events that aim to enhance trade and tackle longstanding issues in the diamond trade. These events will be hosted in both Israel and Dubai.
"A significant part of our agreement with the IDE is around sharing knowledge and collaborating," Sulayem says. "We are looking to hold a series of events throughout next year."
A once-popular refrain among Middle East pundits promised that business ties between Israel and its Arab neighbors could lead the way to normalization of relations, if not outright peace. That day may now have arrived.
Business leaders from Tel Aviv to Dubai are optimistic that the Abraham Accords, signed at the White House on September 29, will allow other GCC and Arab nations to establish relations with Israel.
Furthermore, the Israel-UAE-Bahrain peace deal may provide the elixir for a final peace treaty between Israel and the Palestinian Authority.
"The more business alliances that are built between Israeli and Arab companies, the quicker peace will arise," says Hamou.
"It will even solve the Palestinian issue. Communication through business alliances will trigger a season of peace even for distant conflicts."
Still, this will take time, says Omar Amer, a TV anchor and founder of Mental Unblock Media in the UAE. Decades of anti-Israel and anti-Jewish animus have deeply influenced Arab public opinion.
"Our society has always told us that Israel and even Jews to an extent are the enemies," Amer says.
"It was never even a topic of discussion, meaning you accept it for what it is and don't question it. It's difficult to undo what you've been taught over the past 40 years with the snap of a finger."
But he remains hopeful. If economic powerhouses like the UAE and Israel can join together to enhance the region's economy, perhaps they can also unite for a larger cause.
"As my good Palestinian friend and businessman said, 'If you can't beat them, join them."
Article written by Hermoine Macura-Noble. Reprinted with permission from
The Media Line