"MOMENTS by Ynet," a new WEB3 project launched by Yedioth Ahronoth, is hosting a digital auction sale for exclusive newspaper cover pages from some of Israel's most memorable historic milestones.
The digital event will take place on
momentsbynet.io
between the Monday and Thursday (13-16.2).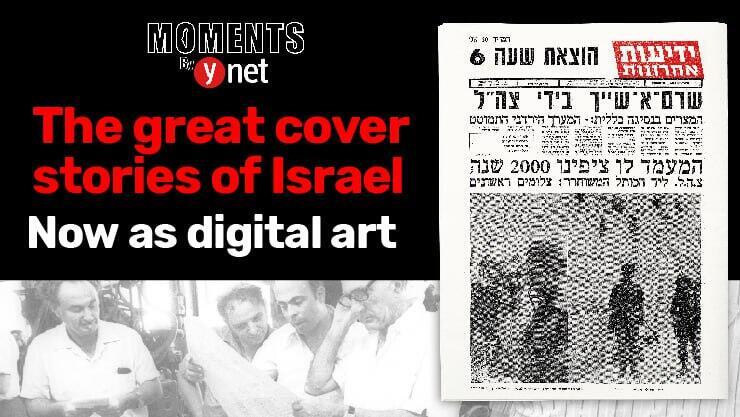 Buyers will receive the artifacts as a digital collection card (via NFT), and by "activating" it, will get a physical framed version of the cover they own delivered to their home.
On Monday, the first day of the auction, three cover pieces will be put up for sale - from the establishment of the State of Israel, from the Six-Day War, and the first ever edition of the Yedioth Ahronoth newspaper.
Yedioth Ahronoth warned interested participants of imitation sales that may arise, and emphasized to make sure to purchase the pieces only on momentsbynet, or through the designated gallery set up on the OpenSea platform.
This unique project is not the first of its kind. Many well-known newspapers, including CNN and Time Magazine, have put up similar artifacts for sale using WEB3 technology.
Running the project is tech company
pickcherry.io
, owned by celebs Rotem Sela, Assi Azar, and Smadar and Ido Regev.
The auction provides a chance for anyone to claim a moment in history and tuck it into a digital wallet for safe keeping.
The project is managed by the Yedioth Ahronoth Group and the public relations office of Danny Levy Communications.
First published: 09:37, 02.13.23