American clothing retail company Old Navy is on its way to Israel with dedicated stores expected to open in the future, said a report published Wednesday.
According to the report from Ynet's sister outlet Mamon, Israeli businessman Harel Vizel is working to become the franchisee of the brand with his retail, multiband company "Terminal X" already selling Old Navy clothes on its online shop.
The report said Vizel approached several shopping malls in search of potential store space for the brand. When asked for comment, Vizel refused to give a statement.
Old Navy is a popular brand among the Israeli public due to its "basic" style and affordable pricing. The brand, part of the GAP Group, offers a wide variety of clothing and accessories, with prices ranging from 35 to 223 NIS. The chain operates 1,100 stores around the world with fiscal earnings of $4 billion annually.
Vizel also reportedly wants to try and bring UK-based sports chain "Sport Direct" to Israel, which is known for its wide range of options and affordable prices. The chain has over 670 stores around the world with Cyprus being the nearest location where the Israeli public can shop the brand.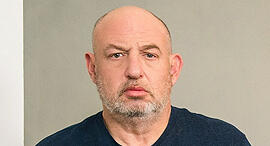 The sporting goods industry appears to be on the rise in Israel, as seen by the recent launch of UK-based brand "JD" in the country, as well as French retailer "Decathlon" - which has been operating in Israel for the past five years.
Vizel has also recently become a franchisee of the Italian optics brand "Sunglasses" owned by Luxottica, a large sunglasses manufacturer in Italy. Vizel's goal, according Business Development VP of Fox Group Mike Ben-Ari, is to "be one of the world's largest retailers by 2025."