Israel's leading dairy products manufacturer Tnuva announced on Wednesday that its popular milk cartons are expected to be in short supply on supermarket shelves nationwide in the coming weeks, one month after the food conglomerate reported similar shortages.
Tnuva estimates the shortfall at around one-fifth of its regular supplies to retailers and is expected to last up to two weeks. The company cited logistical upgrades at one of its facilities in the central city of Rehovot as the reason for the temporary shortage.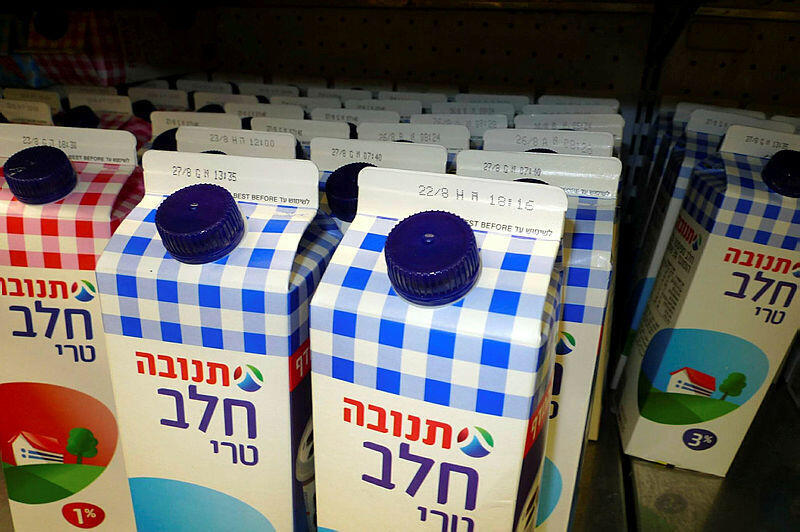 The upgrades necessitated a suspension of its milk carton supply lines for a few days, after which it expects to ramp manufacturing back up over the course of a few extra days. Meanwhile, manufacturing of the company's milk in plastic bottles and bags will be unaffected.
The shortages have led to a spike in demand for milk cartons manufactured by Tnuva's main competitor Tara, which consumers have also reported to be in short supply.
The company said it is concerned that the shortages will prompt some consumers to hoard milk cartons, which could further exacerbate the problem.
Last month, Tnuva announced that it had to suspend the operations of one of its packaging machines for maintenance work which led to a 10% shortfall in supplies.
Israelis prefer milk cartons over any other type of packaging, and Tnuva dominates the market with around 60% of all sales across the country.
In a company statement, Tnuva relayed that it was working around the clock to restore supply chains to full working order.