Israel's major universities came under a cyberattack on Tuesday from a group called Anonymous Sudan, the Checkpoint cybersecurity firm said.
The attack disrupted access to the websites, but it was unclear whether the hackers gained access to any of the internal systems of the universities targeted.
The attack was likely targeting DDoS services which cause websites to crash by inundating their servers with commands. Thus far, most sites remain blocked or have only intermittent access. It targeted Tel Aviv U. Hebrew U. Bar Ilan U. Haifa U. Ben Gurion U., The Technion, The Weizmann Institute, Ariel U. and the Reichman University
The hackers wrote on their Telegram channel that the attack was in answer to Israel's actions in Palestine. It is part of #
OPIsarel campaign annual campaign
always launched early in April with activists attempting to attack Israeli targets online, in politically motivated strikes.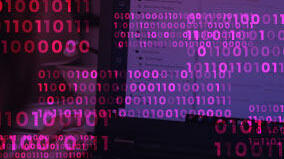 Hackers traced back to Sudan and Bangladesh has attempted several breaches of Israeli sites but had not succeeded in causing any substantial damage. Tuesday's attack is damaging mostly in its PR value because as far as experts have determined, no data had been stolen.