In a major blow to Israeli shoppers, the popular online retailer ASOS announced Sunday it will no longer deliver of host of popular clothing and shoe brands to Israel.
Among the brands that can no longer be purchased through the British retail website is Columbia, Dr. Martens, and Levi's.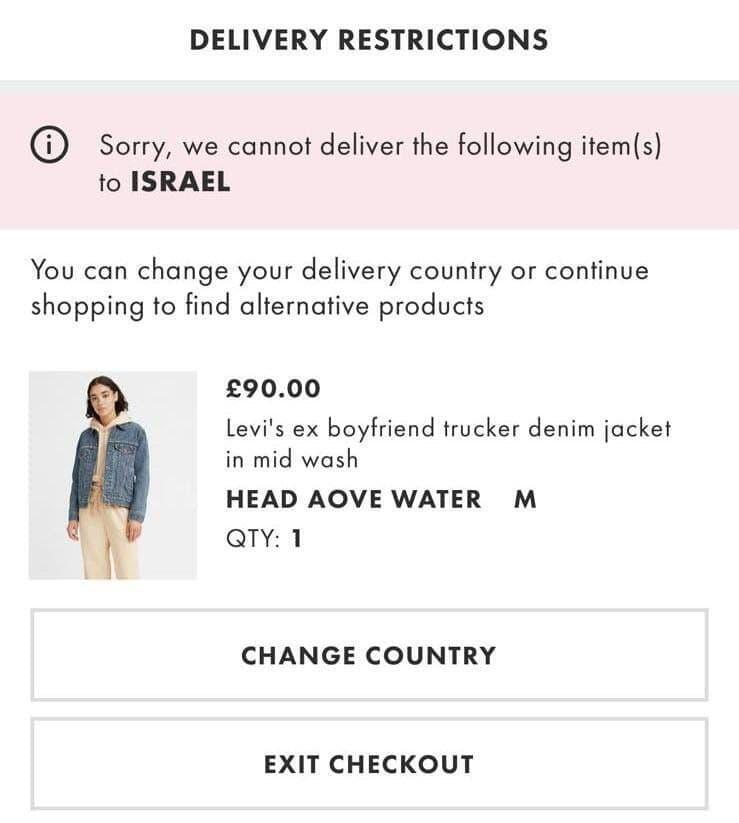 The move came after other popular clothing companies such as Bershka, Stradivarius [which along with Zara are owned by Inditex], Estee Lauder, UGG, and Topshop have already been removed from the list of brands available for shipping to Israel. In addition, some Nike and Adidas products, cannot be shipped to Israel, especially those marked with low prices.
It appears the Israeli retailers with a license to distribute the brands in the country requested that the UK company blocks personal imports of the items, so that the Israel-based stores maintain exclusivity. In other cases, the shipping was made impossible due to technical reasons: warehouses that don't ship to Israel, or electronic bugs.
Nonetheless, despite previous judicial threats from Israeli businesses, it's hard to stop the retailers abroad from shipping their products to Israel. It is also difficult to prove that Israeli importers request this kind of action from foreign retailers. Sometimes it's simply the policy of the brand itself, wishing for products to be sold only by its local representatives and not by personal import, in order to benefit the local importer and avoid competition.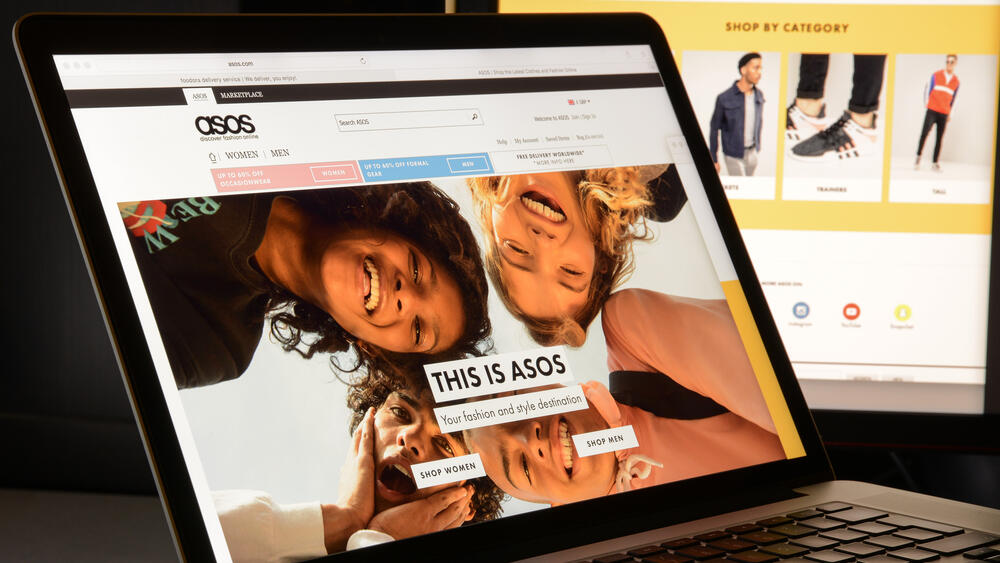 The same trend has been detected in cosmetic brands belonging to MAC, Bobby Brown, Clinique, and Estee Lauder.
A loyal customer of ASOS told Ynet: "I really hope it is a bug. It's already known that cheap Levi's products don't ship [to Israel], but not everything is blocked for delivery. I checked dozens of products on Saturday, nothing's being delivered."
Reut Lonberg, online shopping specialist and manager of the "Reut buy me" group on Facebook, told Ynet: "I couldn't understand why some of the products, by Adidas or Nike, are delivered to Israel and some aren't, besides that those that aren't are usually on sale," she said.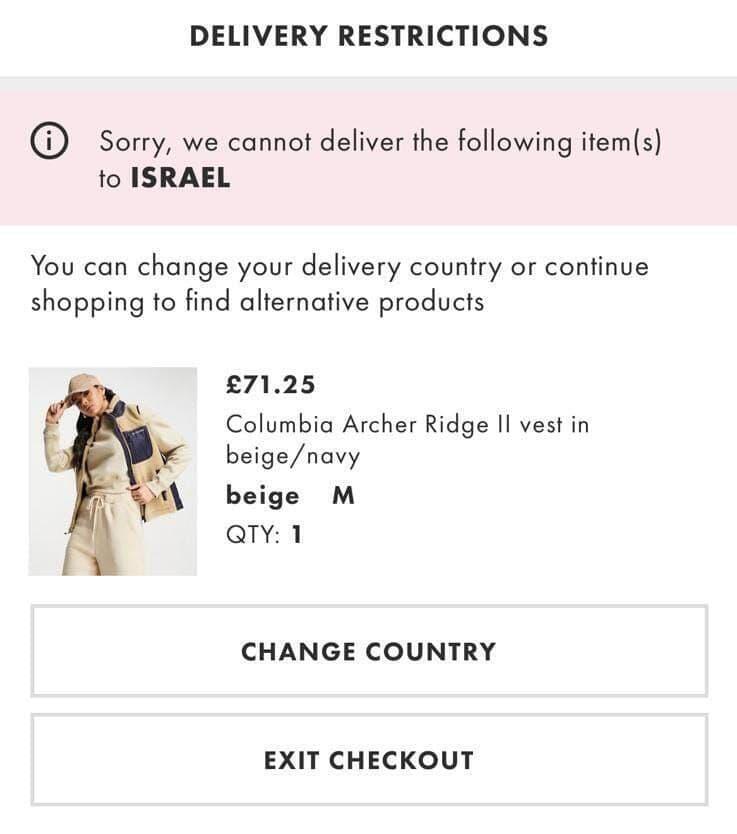 "More brands were now added and it's disappointing because the Levi's are sold at a great price, and I would buy a lot from the brand. Columbia also sold a lot through ASOS in Israel."
She said that by removing brands which are eligible for delivery to Israel, ASOS is becoming less relevant for Israelis. "Once I used to post ASOS sales in my group and there was a crazy hype. Today I post ASOS deals in the group and there are a lot of complaints. It's really aggravating. It was a really strong website in Israel and it's becoming weaker, that's why they offer a lot of coupons."