Two months after OpenAI wowed the technology world with its groundbreaking artificial intelligence chatbot ChatGPT, Israeli firm AI21 introduces its own artificial intelligence-based tool but with a twist.
Spices, a new feature based on AI writing tool Wordtune, allows users to spruce up their English writing with computer-generated sentences based on the company's proprietary language model.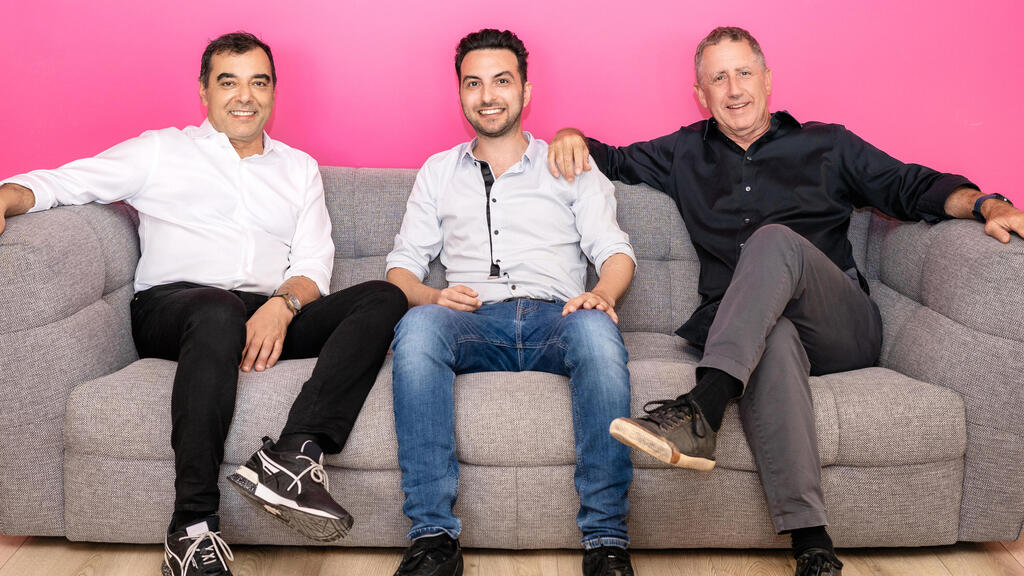 Wordtune is the main product of AI21, established in 2017 by Prof. Yoav Shoham, Ori Goshen and Prof. Amnon Shashua. The Google Chrome browser addon presents users with recommendations to improve their English wording in emails as well as other documents. So far, Wordtune can either compress or expand existing sentences as well as formulate them in either lighter or more formal language.
Spices is a significant extension to the service, which according to the company is used by millions of people around the world.
Users can now ask Wordtune to write additions to their text, give historical examples, display statistical facts, raise counterarguments, or add inspirational quotes. Does your text feel too heavy? You can ask Spices to lighten things up with a joke.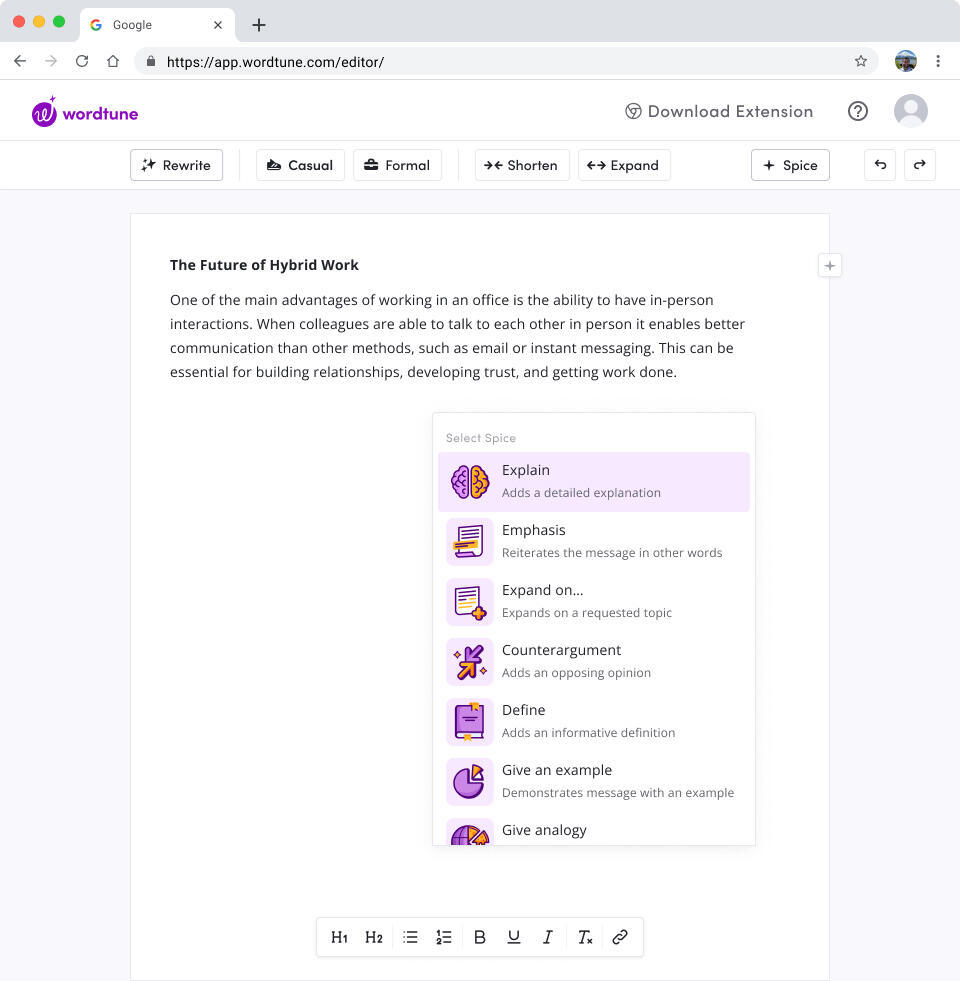 Much like OpenAI's ChatGPT, this generative AI service can confect texts out of scratch. However, unlike ChatGPT — which can write entire assignments, documents and texts for users — AI21's feature employs the same technology to complement human writing and not supplant it.
Another notable difference is that AI21's language model is connected to the Internet, so it can provide users with up-to-date information. Spices's computer-generated suggestions that use information found online come with links to the relevant website, so users can ensure that the information they are fed is current and reliable. ChatGPT sometimes provides wrong information and without proper citations.
AI21 says Spices can help students write academic assignments, marketers compose blogposts or social media posts, businesspeople complete reports, and anyone else who engages in writing and might need inspiration. "Our goal is to change the way people read and write English through generative artificial intelligence. We do this by focusing on empowering the writer rather than replacing them," said AI21 CEO Ori Goshen.
Wordtune's free version offers users up to 10 rewrites per day, whereas its $9.99/month premium subscription offers unlimited rewrites. However, Spices is also currently available for free users for unlimited use.