The Jewish-American multi-billionaire, Arthur Dantchik announced over the weekend that he will stop his significant donations to the Kohelet Policy Forum - an ultra-conservative organization that defines itself as a "research institute" and is behind the judicial overhaul that is currently being promoted by Prime Minister Benjamin Netanyahu's government.
If there's one thing that can't be said about Dantchik, it's that he's inconsistent. For over two decades, the American billionaire has been contributing to politicians, organizations and think tanks to promote libertarian ideology in both the United States and Israel.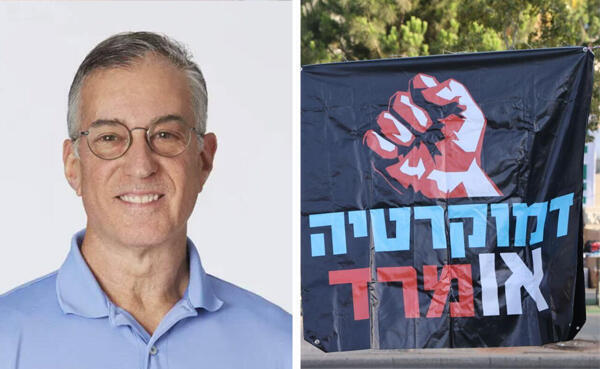 Dantchik is not the first person associated with the Kohelet Forum to disapprove of the judicial coup. Dr. Michael Sharal, who served as the chief economist at the Finance Ministry and was the director of the forum's economic division, also explained that the package of bills that are included in the judicial overhaul could harm the Israeli economy.
Dantchik said in response to inquiries from Calcalist: "Throughout my life, I have supported a diverse array of organizations that promote individual liberties and economic freedoms for all people. Nevertheless, when a society becomes dangerously fragmented, people must come together to preserve democracy. I stopped donating to think tanks in Israel, including the Kohelet Policy Forum. I believe what is most critical at this time is for Israel to focus on healing and national unity."
Throughout the years, he's chosen to do so with minimal public exposure. Despite his significant public influence, he rarely grants interviews; instead, he advances his goals through millions of dollars in donations (which have decreased in recent years). Dantchik's name is always mentioned alongside those of his two partners – the wealthy Pennsylvanian Jeff Yass, and Joel Greenberg, who co-founded the trading company Susquehanna International Group in 1987, headquartered in the Philadelphia suburb of Bala Cynwyd.
Yass and Dantchik became acquainted during high school, and their camaraderie was built partly on their shared love for gambling. The two moved to Las Vegas after completing their studies and began wagering on horse races. In 1985, they won $764,000, a single massive payout that led them to decline an offer from the consortium of gamblers they represented to continue betting on horse races. Susquehanna engages in algorithmic trading and is a major broker in the stock market. Today, it's a private financial giant with over 1,500 employees in offices across the United States, an office in Ireland, and four in Asia.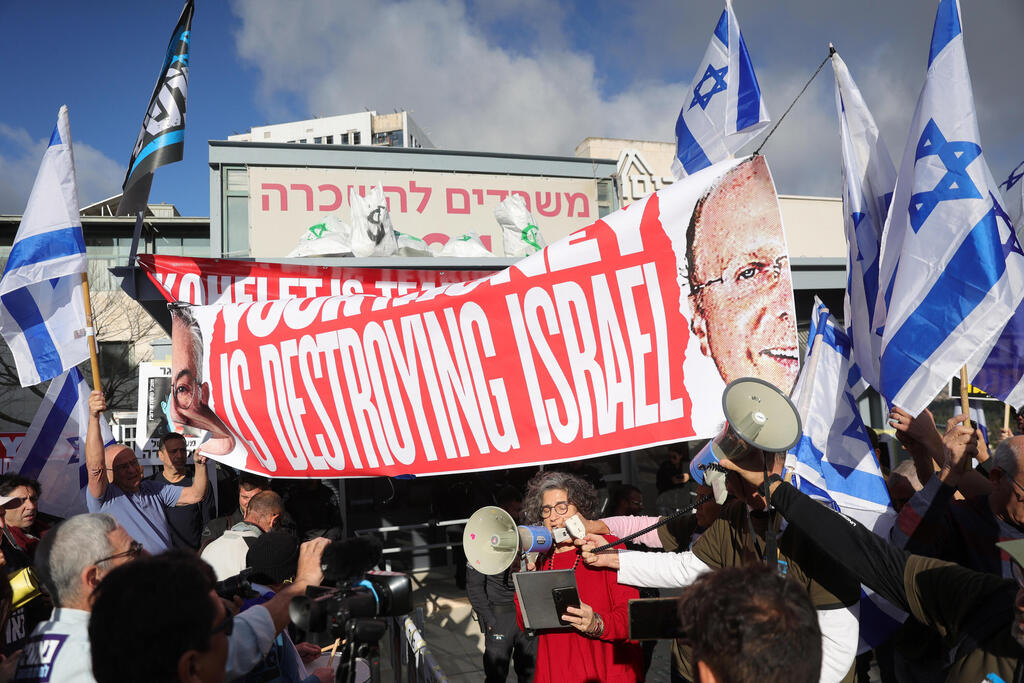 The company has never brought in external partners and maintains a level of privacy that extends to its management. Their activities transformed all three into billionaires, with Dantchik's wealth estimated by Forbes at around $7.3 billion.
Following their financial support for political candidates advocating for reducing public investment in education and going beyond the voucher system, a local Philadelphia news site, WHYY.com, dubbed the three partners in 2015 as "The Susquehanna Boys" or "The Bala Billionaires." They were described as "three rich guys motivated not by personal financial interests, but by 'ideological commitment'."
This commitment is evident, for instance, in Dantchik's consistent involvement in various political organizations that aim to shape the country's economic policy. Among other roles, he serves on the board of directors of the Institute for Justice, a libertarian organization established with funding from the Koch brothers, whose mission is "to end widespread government exploitation and secure the rights of all Americans to live their lives as they see fit."