One of the two Israeli fighters in the Ultimate Fighting Championship, on Saturday was asked about
Kanye West and his recent antisemitic outbursts
, telling reporters if the rapper has a problem with Jewish people, he can "come see" him.
Natan Levy scored a victory in Saturday night against Mexican fighter Genaro Valdez, beating him via unanimous decision from the referees, and was asked about the rise in antisemitsm in the Unites States in a post-match press conference.
"Life is too short to hate. To all those hateful people - It sucks. I pity you. Other than that, Kanye West, if you have a problem with me or my people, come see me, bro," said the French-born athlete.
"Trust me, I've noticed [the rise in antisemitism online]. I get these 'lovely' direct messages all the time. I am Jewish. It's what I am. It's what I was born. I'm very proud of it and I will fight for it in the Octagon or wherever need be. I will not stand for antisemitism, I won't stand for any racism. Don't bully anyone around me or I'm gonna find you."
In an interview with Ynet two years ago, Levy called himself "a hothead."
"Whenever someone told me anything, it ended badly. I wasn't really strong and I didn't mind getting hit by someone bigger. I didn't care much about studies, just martial arts, but it was only at 15 that I was able to put more effort into it."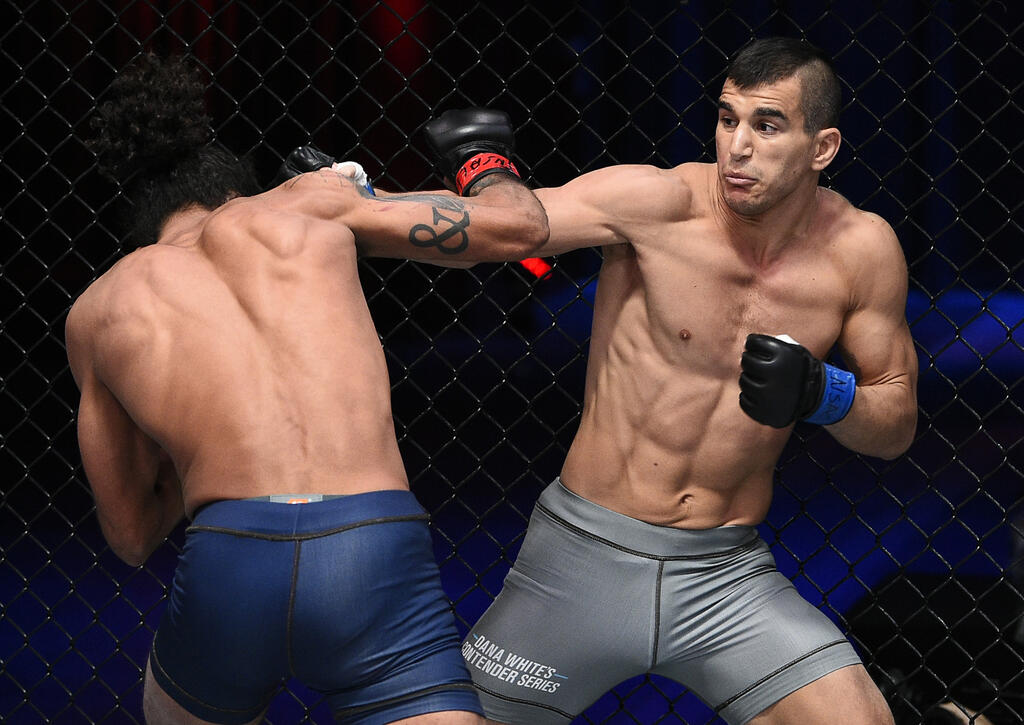 The UFC is the top tier of global mixed martial arts, and Levy has always seen it as a goal. Levy first participated in the Legacy Fighting Alliance where he racked up five straight wins.
After participating in President of Ultimate Fighting Championship Dana White's candidate program and beating Shaheen Santana, a Florida-based fighter, he secured his spot in the coveted fighting league.