Several dozen people demonstrated in the Indonesian capital of Jakarta on Monday against Israel's youth team participating in the FIFA U-20 soccer World Cup that will be held in the country in May.
The world's most populous Muslim-majority nation will host the tournament from May 20 to June 11 across six of its major cities.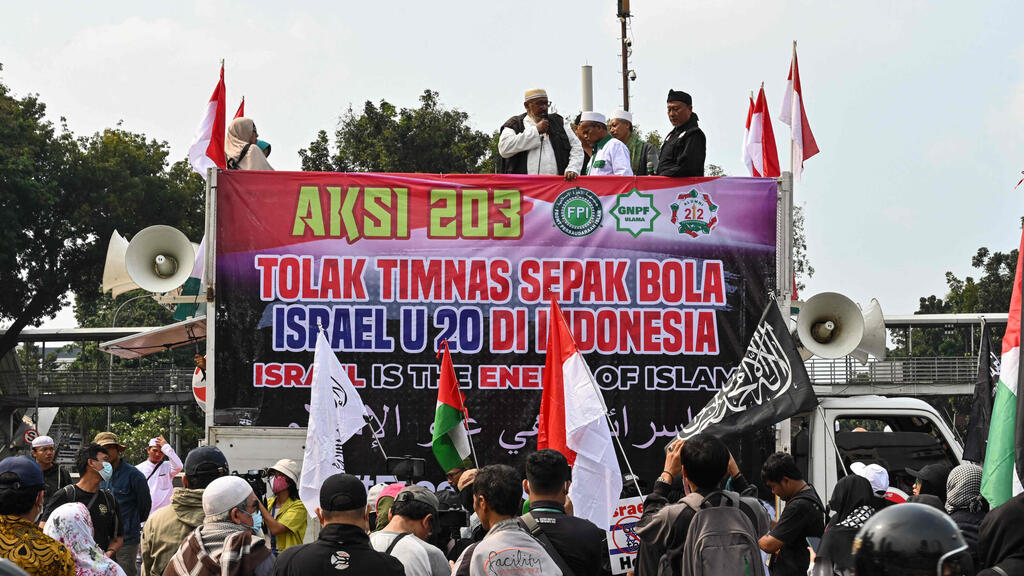 A total of 24 countries from five continents will be participating, including Israel for the first time ever, after a two-year delay induced by the COVID-19 pandemic. As the host country, Indonesia is automatically qualified for the tournament.
Other countries qualify for the U-20 World Cup based on performances in their respective U-20 or U-19 continental competitions.
Waving white flags bearing the Islamic declaration of faith along with Indonesian and Palestinian flags, more than 100 demonstrators filled a major thoroughfare in downtown Jakarta. They halted traffic, chanting "Allahu Akbar" and "Get out Israel from U-20 World Cup."
Several moderate Muslim groups in the country also have joined in calls for the Israeli players to be denied a place in the tournament. They included Indonesia's second-largest Muslim organization, Muhammadiyah, which counts more than 60 million members, Medical Emergency Rescue Committee, widely known as Mer-C, and the Indonesian Ulema Council, the country's highest Islamic body.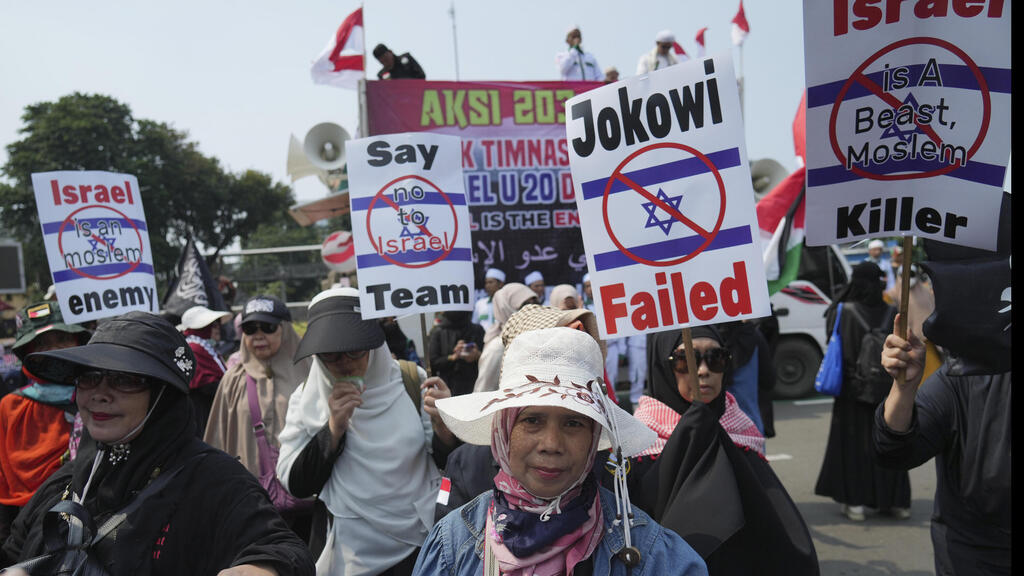 "Israel's long history of oppression against the Palestinian people motivates us to strongly reject Israel's presence in any form in Indonesia," said Nur Aida, a protester.
Indonesia's Foreign Affairs Ministry spokesperson Teuku Faizasyah said it is FIFA, soccer's global governing body, that decides on the participation of all teams and the rules of the game at the tournament.
"Despite Indonesia's position as the U-20 host, our country's consistent stance on Palestine will not waver, not even a little," Faizasyah told a news briefing.
Early this month, Youth and Sports Minister Zainudin Amali said the government will guarantee the safety of all teams.
A ban on the Israeli team from participating in the prestigious competition could result in soccer's international governing body FIFA stripping Indonesia from its host status.
The Associated Press contributed to this report.