Prominent Israeli radio host Natan Zahavi was suspended indefinitely on Sunday after he said during an on-air rant he hoped some ultra-Orthodox Jews would hang themselves using tefillin, implying he was referring to Haredi lawmakers.
Zahavi opened his tirade by calling some ultra-Orthodox Jews "dreckes", a Yiddish slang term for rubbish or scum, before advising them to off themselves using ritual phylacteries.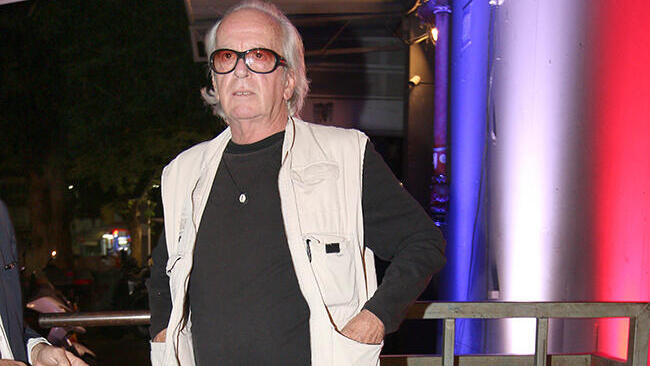 "All these dreckes quote to me passages from the Bible," he said during the broadcast on Radio 103FM.
"'Pray, put on tefillin, light Shabbat candles, take challah, dress modestly. Go to hell with the modesty and the challahs and the candle lighting and with the tefillin.
I'd be happy if some of you would tie the tefillin around their necks and hang themselves since they do nothing, but they're public representatives."
Zahavi's remarks caused a storm on social media which led Radio 103FM to announce the 76-year-old's suspension until further notice on Twitter. The station said that the incident will be further investigated.
"The things Nathan Zahavi said today are crass and offensive. Needless to say, this has no place on the station's broadcasts, and we condemn it outright," the tweet on the station's page read.
"Freedom of speech also has boundaries. The station's director has decided to suspend the host immediately and distance him from the microphone until a clarification conversation is held, after which a further course of action will be considered.
This is not the first time the notoriously abrasive radio host has landed himself in hot soup with his fiery comments.
Last July,
Zahavi was suspended
after he said on air he hoped the studio of a conservative television station would "burn down" with the people in it. In another instance, he was suspended for calling radio host Leah Lev a "whore" on air.