Israeli designer
Aharon Genish's
fashion show on Monday was one of the most unforgettable events in Israel's fashion scene in recent years, and undoubtedly the most spectacular show of this week's runway at
Kornit Fashion Week in Tel Aviv
.
The poetic show lasted for twelve blissful minutes and was a sensational experience.
Since completing his studies at the WIZO Haifa Academy of Design five years ago,
Genish
has been working in the Israeli fashion industry, carefully crafting his artistic vision.
Last year, he made his debut in the "Upcoming" fashion show with his collection titled "You Will Not Shut Up," captivating the audience with pieces that drew from his own personal experiences, including glimpses into two traumatic sexual assault events he endured during his childhood."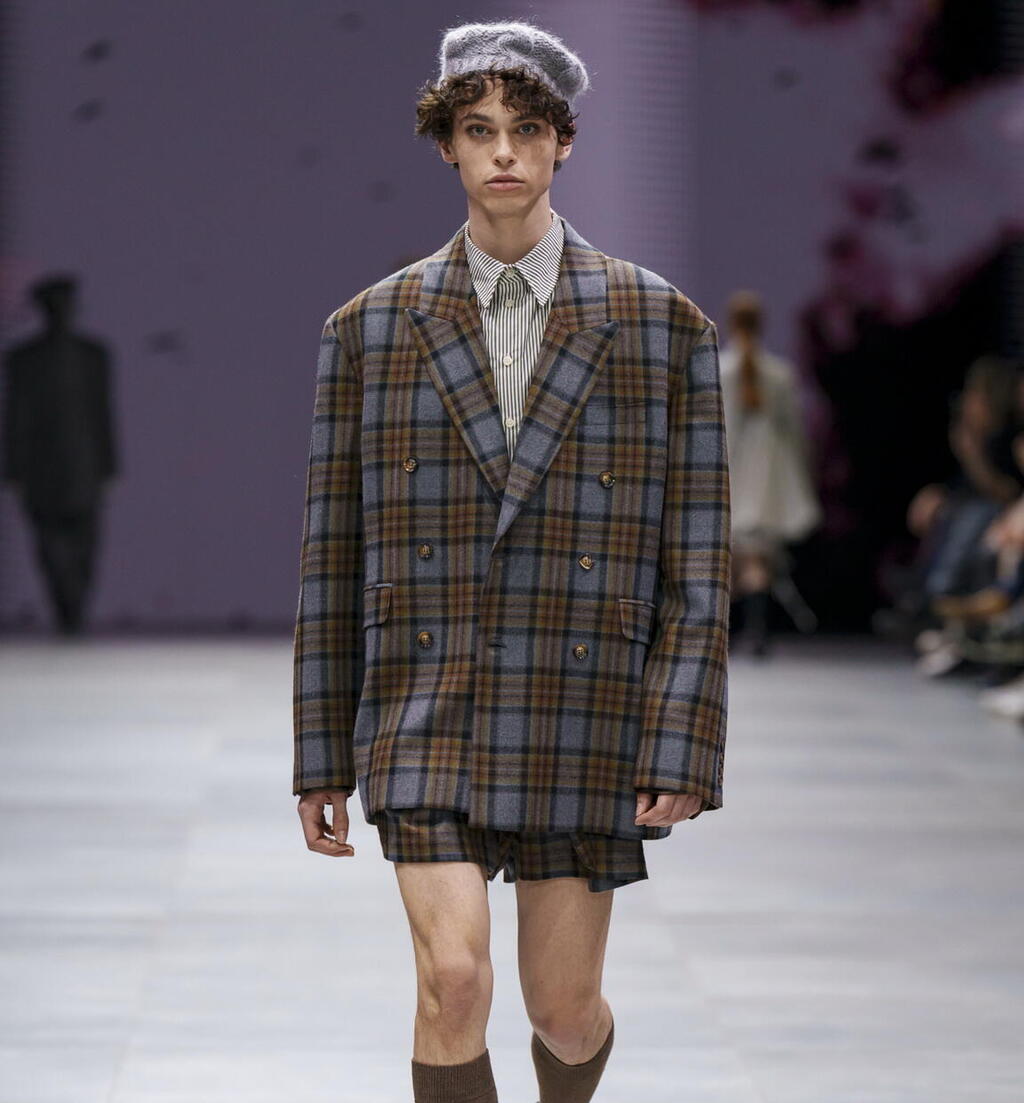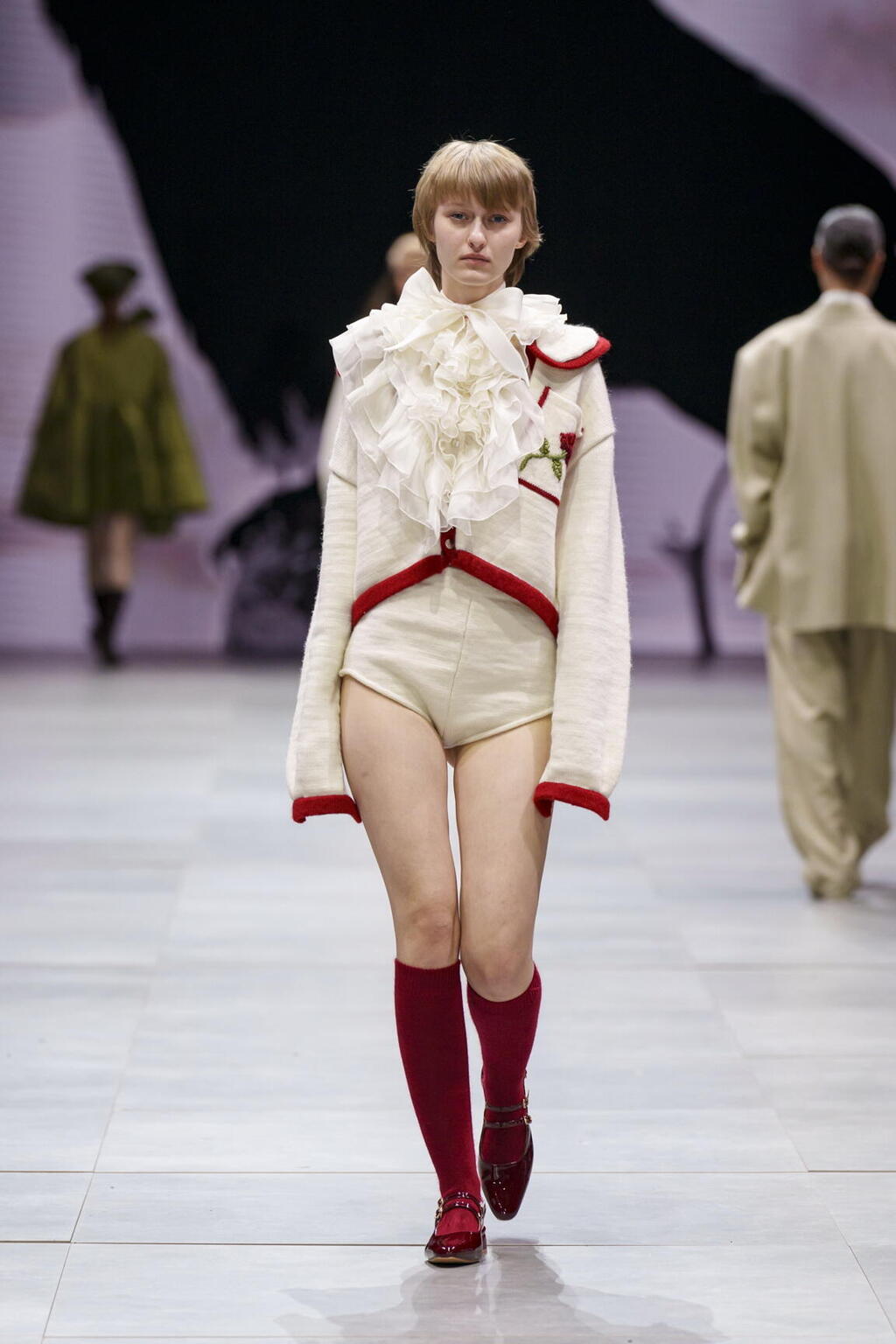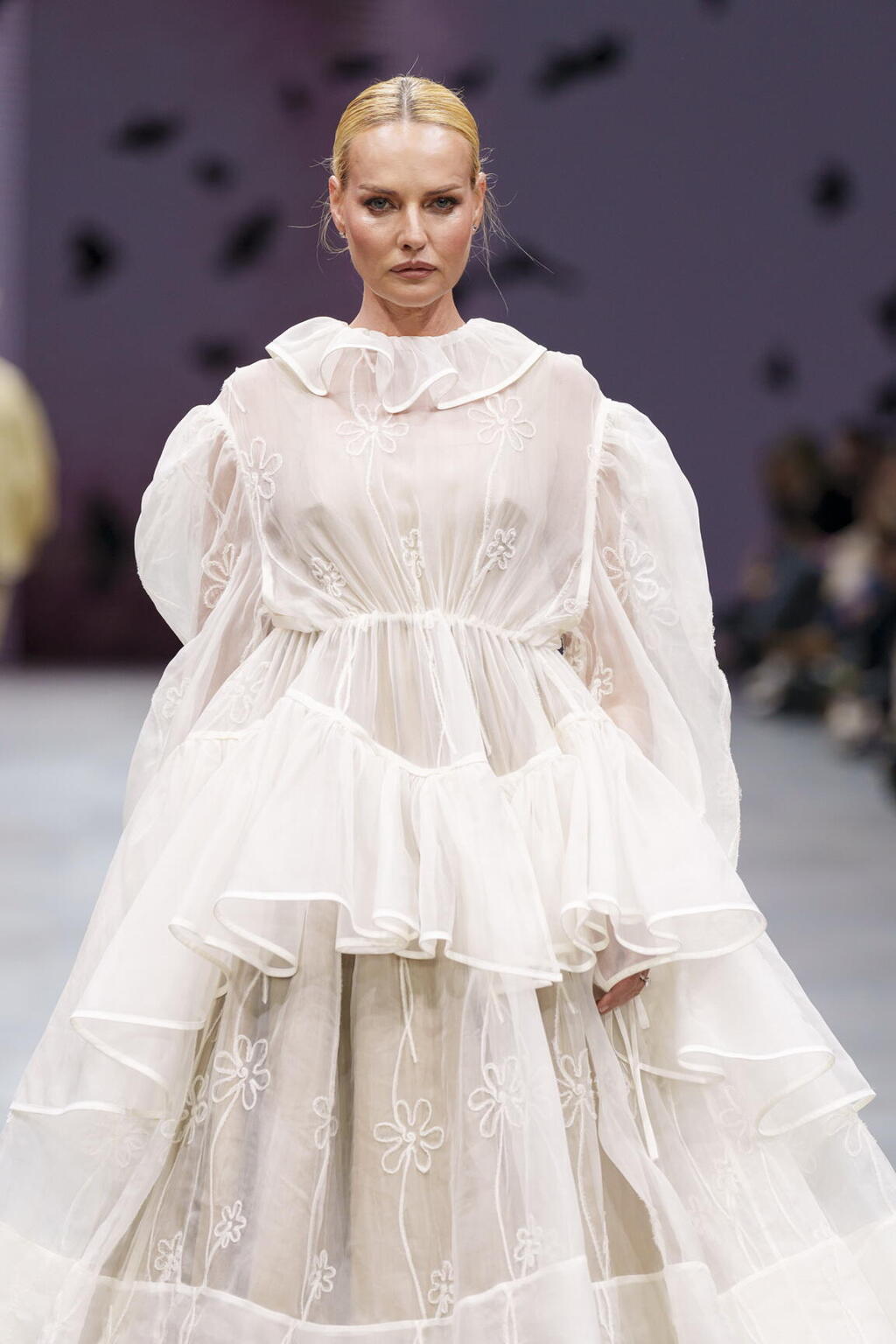 Genish grew up in the ultra-Orthodox city of Bnei Brak where he sought ways to explore the world outside the confines of the yeshiva and cheder.
He was left with a question about his place in the world, and eventually found it through freedom, art, and creativity.
He draws inspiration from the insular worlds of yeshivas and the Torah but applies an innovative, personal interpretation to create his own unique style.
He transforms conservative clothing items from different historical periods into edgy and distinctive fashion pieces, imbuing them with a poetic and romantic quality while still paying homage to their historical and traditional significance.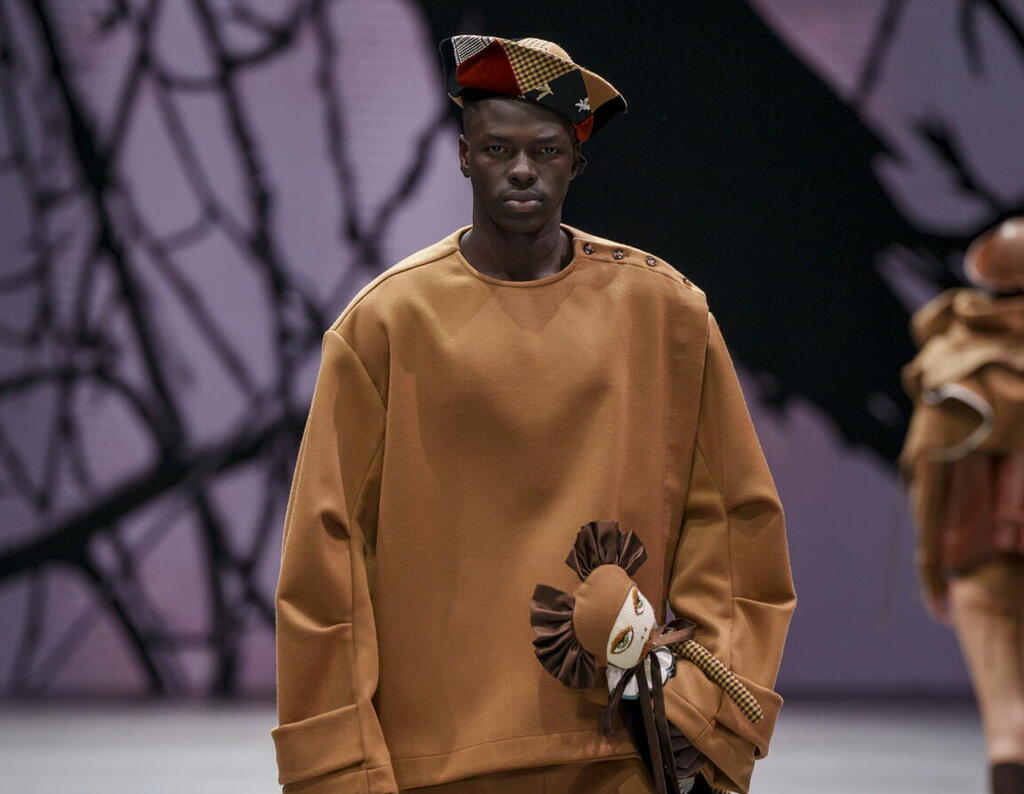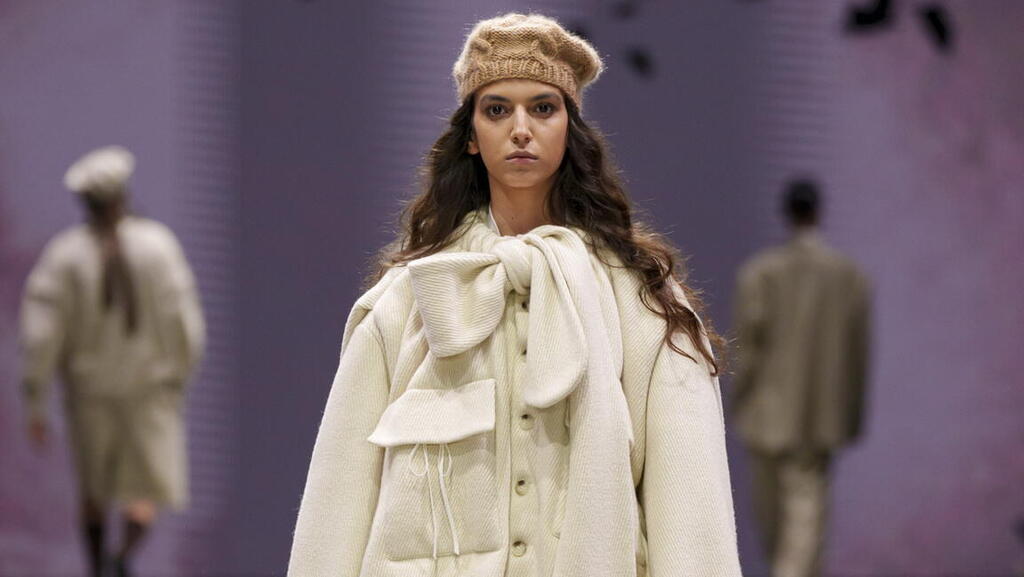 "The collection that the 30-year-old designer presented at the 2023 Kornit Fashion Week follows his personal story. The collection's theme is centered around the biblical quote "Arise, shine, for your light has come," which represents Genish's journey and the stark contrast between darkness and light, good and evil, and reality and imagination.
Against a dark video-art background of a flock of crows, the runway show opened with one of the models appearing in a renaissance look, wearing a long velvet jacket with outstretched shoulders adorned with a red knitted rose and a curly-collared shirt underneath.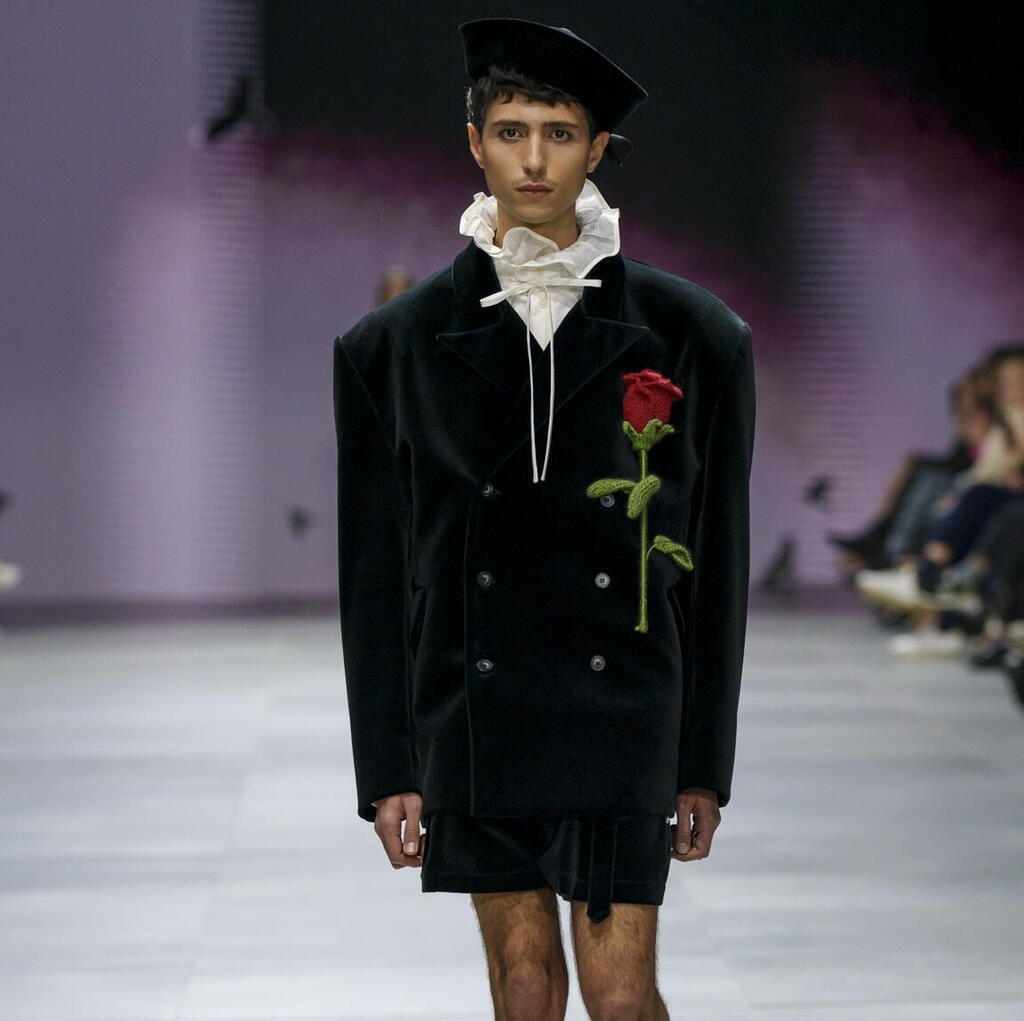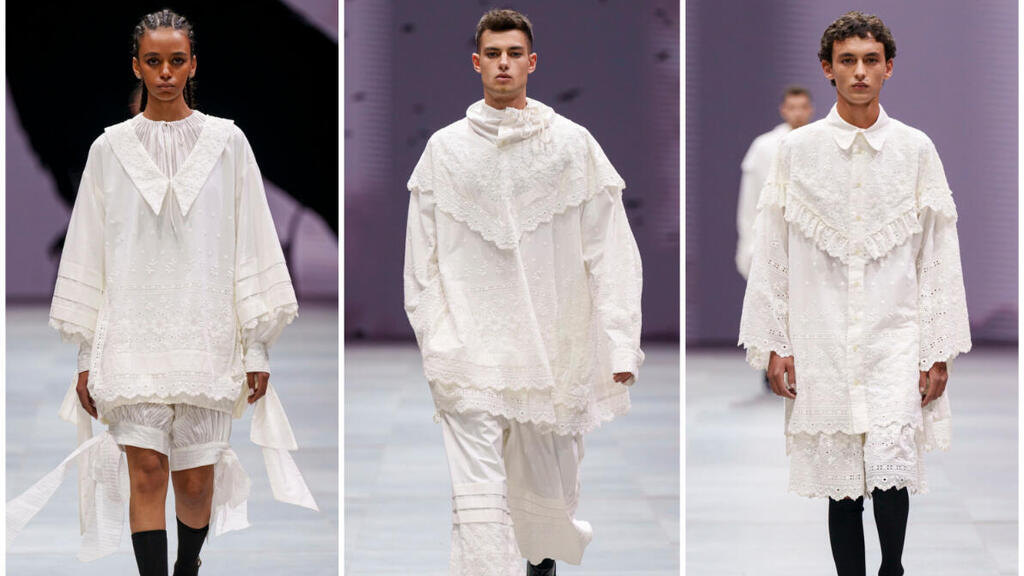 Later on, models walked down the runway wearing voluminous dresses. The clothing line included tonics and white dresses that resembled the ones typically worn by Hasidim at weddings and on Yom Kippur.
The show proceeded with various clothing items, designed for both men and women, which differed in size, shape, color, and fabric. Genish displayed strong design skills and technical proficiency in all of them, and managed to collaborate effectively between artistic and commercial styles.