Reality television diva
Kylie Jenner
made headlines worldwide again after she stepped out onto the scene at the Schiaparelli show at Paris Fashion Week on Sunday wearing a strapless, fitted black velvet gown adorned with a life-sized lion's head replica across her torso.
Jenner's outfit quickly went viral on social media and her Instagram post featuring the bizarre dress quickly garnered over 2 million likes within an hour.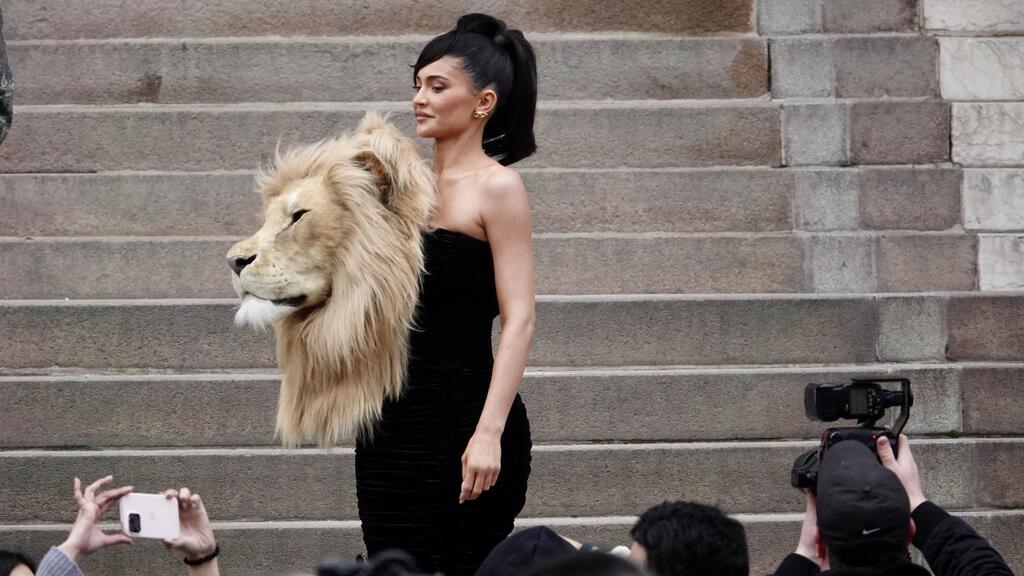 Supermodels Shalom Harlow and Irina Shayk presented similar dresses alongside the reality star. Both wore extravagant nightdresses fitted with animal heads, Harlow displaying the head of a snow leopard and Shayk displaying a lion's head with its mouth open ajar.
Israeli artist Ami Zarug was in charge of fashioning the synthetic animal heads as part of his work with his wildlife art company Animal Replicas, which specializes in making synthetic animal models for use in television and movie sets.
Zarug founded the company three years ago alongside his business partner Chen Alfi, who produces and delivers synthetic animals mostly to private customers from their studio in Tel Aviv.
"We create everything from synthetic material," Zarug told Ynet. "We create and sculpt animals. It's similar to taxidermy – but it's not the same. I love animals and want to create animals that seem realistic without harming the animals themselves."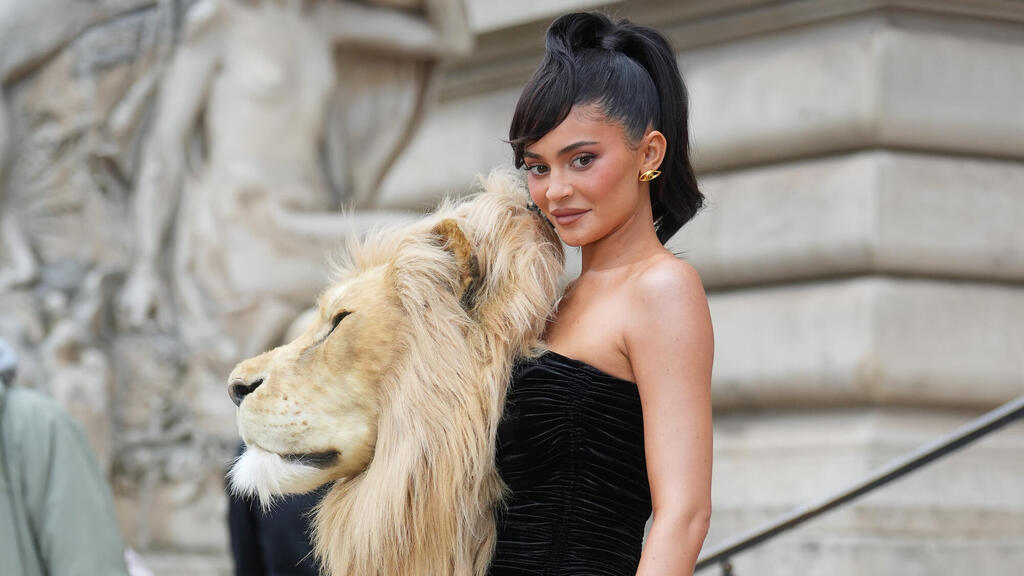 Schiaparelli is a fashion brand created by Italian fashion designer Elsa Schiaparelli in 1927 before closing down in 1954 and reestablished in 2012 by Italian businessman Diego Della Valle.
Several months back, Zarug received a phone call from an Israeli working at the fashion house who placed an order for a lion's head. "They stumbled upon us on Instagram and called, placing an order for a lion's head and asking for the materials it made was out of to be light and wearable."
"They liked the product, and placed five more orders," Zarug explained. "Two lions' heads, a snake's, a snow leopard's, and a wolf's head. It was fun working with them."
Zarug said that he wasn't aware of Schiaparelli before they contacted him, but that he's now a big fan of the brand. "They make fashion into art that reminds me of Dali. My wife and I fell in love with them."
When asked if he believes Jenner's influence will have an effect on their business, Zarug said: "I'm a religious man, so I don't like trying to foretell the future. For now, Alfi is the one doing our advertising."
Chen Alfi added that while they created the animal heads, the dresses belonged to Schiaparelli's brand. "We worked for a month and a half with Daniel Rosebery, the brand's designer. We're happy for every exposure we can get, and we're happy that our name can reach markets in Israel, where we live."