Pop sensation Harry Styles conquered the most prestigious stage of the music world at Sunday's
Grammy Awards
, and right beside him onstage was 24-year-old Israeli dancer Gaya Bommer Yemini from Rishon LeZion.
"It was pretty crazy," she told Ynet from New York. "I know the event's choreographer and he invited me to dance next to Harry Styles. I considered it just another job and came ready to work, but I never thought it would be this intensive."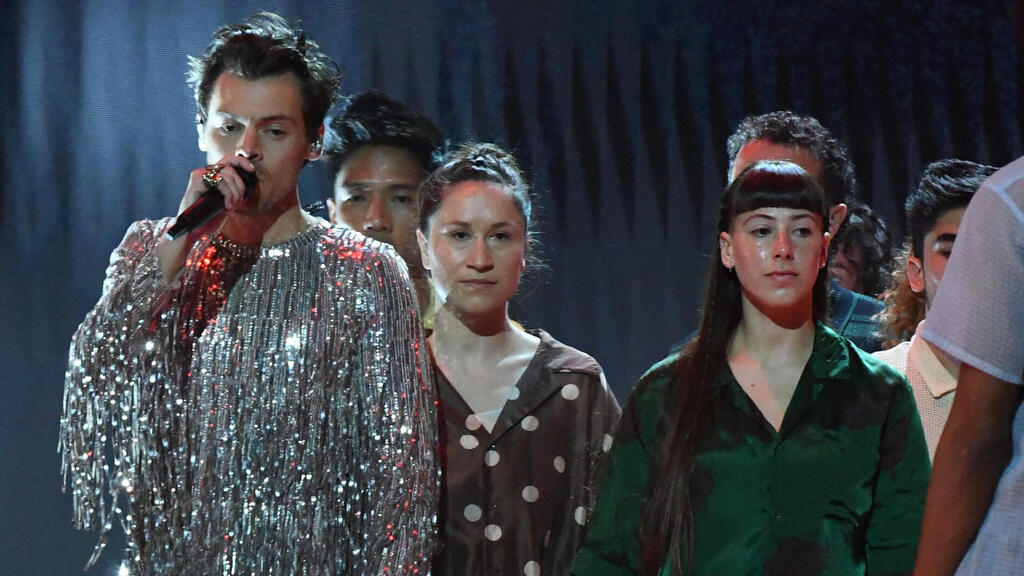 Bommer Yemini began dancing when she was two years old at a dancing studio owned by her family. When she was 13, she left Israel in order to study dancing in Monaco where she launched her international dancing career.
The black-haired hoofer described how she, Styles, and other dancers rehearsed for the ceremony for an entire week.
"The choreographer really believes the team should bond, so we played some icebreaker games that Harry sometimes joined," she explained. "They asked where everyone was from, and when I said I was from Israel, he said 'cool.'"
"We talked about candy that he likes and I told him about chocolate bars in Israel. He didn't give it much weight and he was nice to everyone. He was a goofball, and what caught me by surprise was the fact that he would look people straight in the eyes."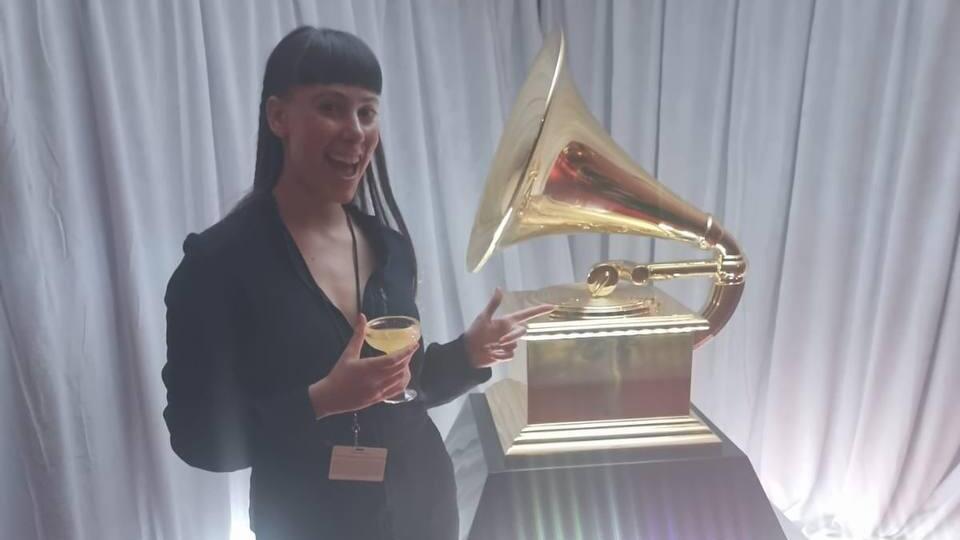 Bommer Yemini said that she enjoyed being backstage at the event, rubbing shoulders with all the stars. "I don't get too excited over these things usually, but everyone famous was there. I didn't take photos or selfies but Cardi B, Steve Wonder, and many more were in attendance."
She says she was paid $4,000 for the rehearsals and show itself, which according to her, is considered a high-paying job in the business. "Some things I only do for art, but they also gave me a good paycheck. The production gave me new Vans shoes to practice with, and Harry gifted each of the dancers a bag from his apparel brand."
At Sunday's Grammy Awards, Styles picked up the best album award for his latest studio effort "Harry's House", topping industry hard-hitters such as Beyonce, Adele, and others.