Democrat U.S. House Speaker Nancy Pelosi on Wednesday quoted Israeli poet Ehud Manor during a speech in Congress, where she appealed to her colleagues from the Republican Party to support President Donald Trump's impeachment.
A week after Trump's supporters stormed the U.S. Capitol, the House of Representatives gathered to consider impeaching him for his role in an assault on American democracy that stunned the nation and left five dead. At least five Republicans have said they would join Democrats in voting for an article of impeachment.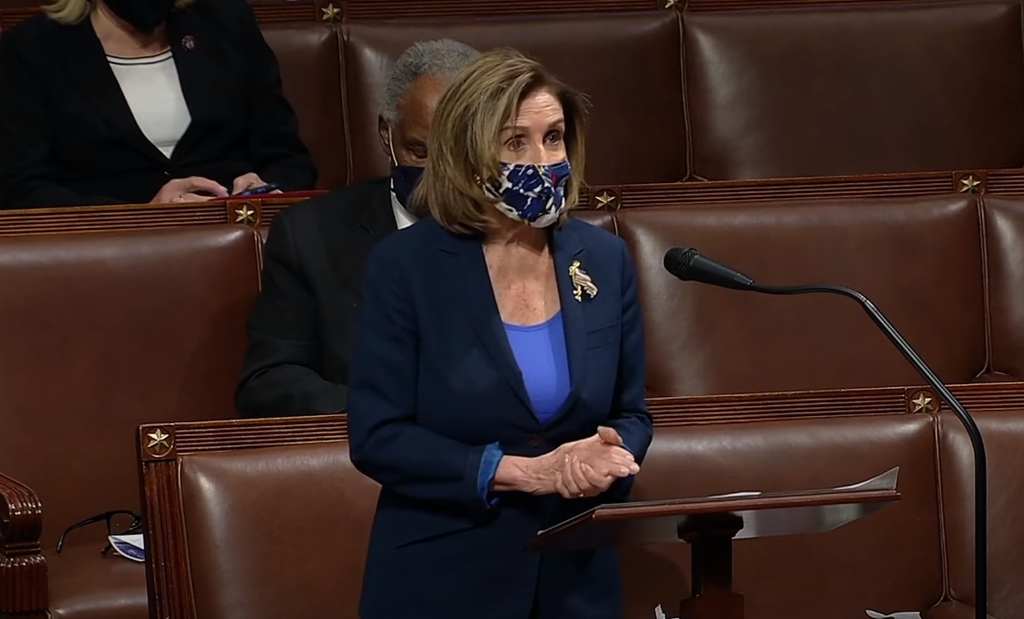 "Mr. Speaker, during the Trump Presidency, these four years, and especially during this sad time, I recall the words of the great Israeli poet, Ehud Manor," she said.
"I can't keep silent in light of how my country has changed her face, won't quit trying to remind her.  In her ears, I'll sing my cries until she opens her eyes. I can't keep silent of how my country has changed her face," she added, quoting Manor's song "Ein Li Eretz Eheret" (I have no other country), which was set to music by Corinne Alal and recorded by Gali Atari.
Pelosi then added, "I encourage my Republican colleagues to finally open their eyes and hold this president accountable."
This is not the first time Pelosi quoted the song, including it in a speech at the J Street National Gala in 2019.
If the 25th Amendment is invoked, it would allow the vice president to take control of the executive branch if a majority of the cabinet believes the president is physically or mentally incapable of continuing his role.
U.S. VP Mike Pence, however, already said he was not obligated to the decision and will not work to push it through.
Reuters contributed to this report