The crowd in Tel Aviv welcomed American alt-rock pioneers Pixies with open arms Monday night, but band members delivered a mechanic and uninspiring performance.
This is the band's first tour since getting back together in 2004 after breaking up unceremoniously in 1993, and it seemed like some old tensions were still lingering underneath the surface.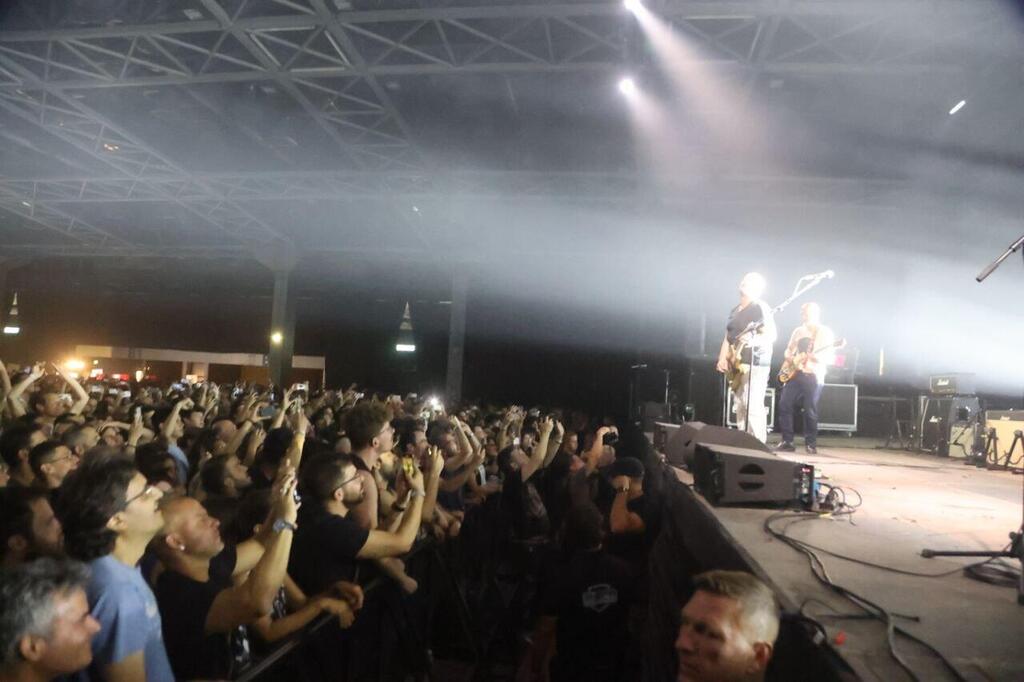 Despite tickets getting sold out within minutes and ecstatic fans cheering wildly as the band took the stage, a very unpleasant miasma shrouded the stage.
The fantastic documentary loudQUIETloud - A Film About the Pixies shed some light on the creative differences that led to the group's breakup and them later getting back together.
The Boston bunch never really got over those differences that led to the band's initial breakup, but their audience remains loyal, showing up at their shows in droves.
Monday night's performance at Expo Tel Aviv maintained that sterile atmosphere.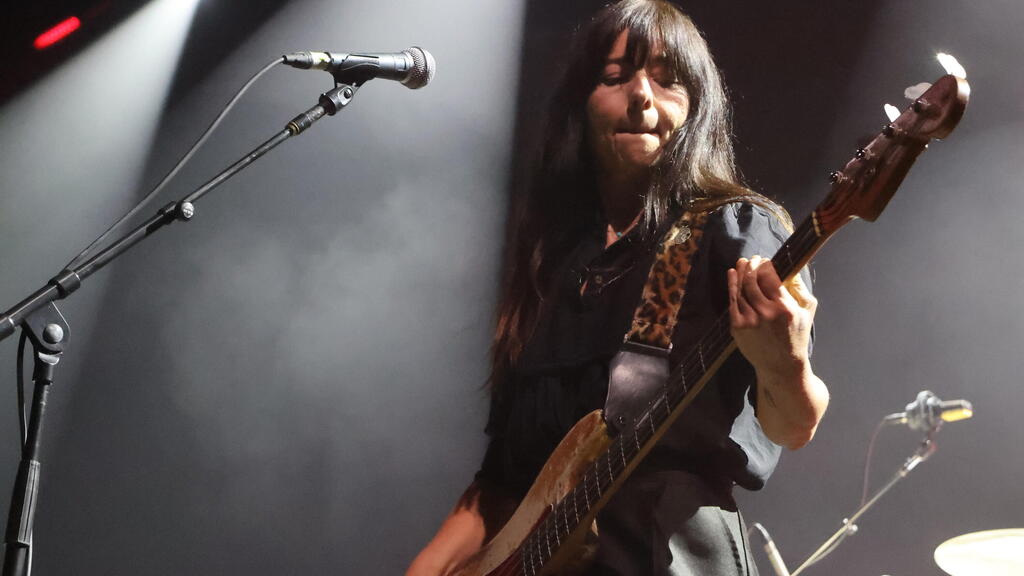 After a long and great warm-up performance by Jerry Cantrell — the guitarist of grunge giants Alice in Chains who pampered the audience with quite a few hits by the mother band — the four Pixies took the stage.
Each one of the four band members — vocalist Black Francis, guitarist Joey Santiago, drummer David Lovering, and bassist Paz Lenchantin — remained static in their little area and tried their best to avoid interacting with one another throughout the whole show.
There is nothing grandiose about a Pixies performance these days. No video art, the drums are not branded and the set boils down to a couple of colored lights and a little smoke. It baffles the mind that this is the setup for a performance of one of the most important rock bands in history.
Another thing that was absent from the performance is interaction with the audience. Nada. For the entire show, neither the lead singer nor any of the other band members exchanged a single word with the thousands of fans cheering for them.
Even a malfunction in Francis' guitar, a scenario that usually gives singers the opportunity to crack a couple of amusing puns, couldn't break the silence.
But the Pixies don't really need all that to deliver the goods. Thousands of fans singing along to the band's timeless rock anthems gave off the atmosphere of a temple where a crowd of believers worships its idols.
After an hour and a half, the band closed the show with their hit Debaser, and left the crowd cheering and begging for an encore. But from how it looked, the Pixies got off their shift and no one is paying them overtime.
They waved the crowd goodbye, bowed briefly, each in turn, then for one rare and even surprising moment, they stood in line, hugged each other, bowed one long and last bow and parted for good. Without saying a word.