On Wednesday evening, Italian tenor Andrea Bocelli took the stage at Tel Aviv's Bloomfield Stadium and wowed the audiences with an unforgettable show, before hopping on a plane en route to his next concert.
His show in Israel will be followed by concerts in Mexico, San Diego, and Hollywood. After finishing the North American leg of the tour, the Italian star will head to Europe, with performances scheduled in Norway, England, Italy, Spain, Poland, and Greece.
Andrea Bocelli, who has been blind since the age of 12, is one of the most successful tenors in the world, traveling across the globe and performing in front of massive crowds.
On top of his impressive career that has spanned over 25 years during which he sold over 90 million copies of his albums and won numerous awards, the 63-year-old icon's album Sacred Arias remains the top-selling solo album in classical music history.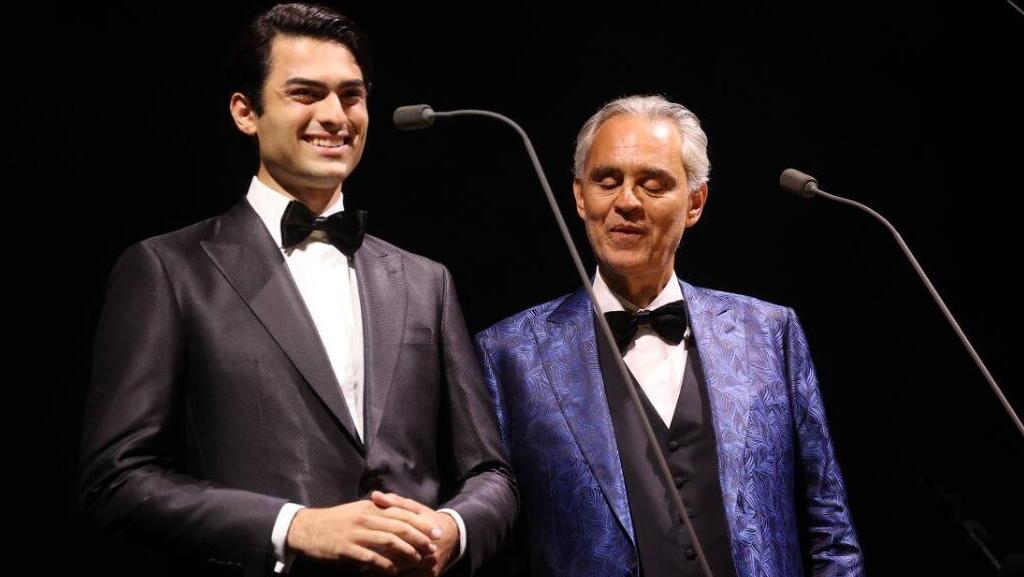 One may ask - how does a tenor singing Neapolitan love songs and popular operas reach such stardom?
There is no clear answer. Despite his unique masculine voice, Bocelli does not meet the professional criteria of a fundamental opera singer, such as Luciano Pavarotti and Placido Domingo. Still so, Bocelli's thriving career proves his critics wrong, and tells us he must have some secret to success.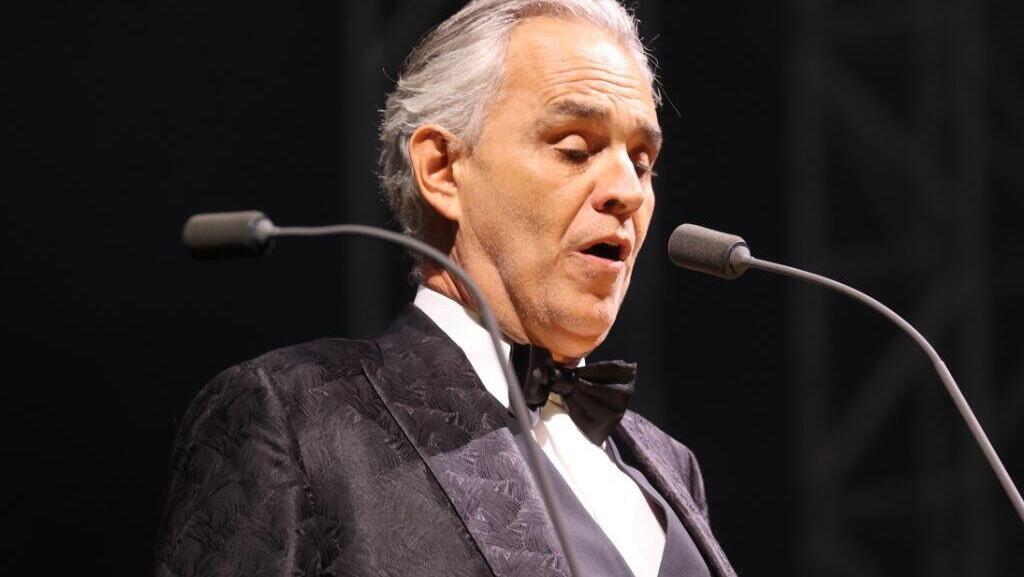 Bocelli, born in Italy's central region of Tuscany, was discovered at age 14 at a competition in which he sang the well-known Neapolitan song O Sole Mio.
Though his gift for music was prominent from a young age, he didn't pursue a career in the field right away. Bocelli studied law and even worked as an attorney. What exposed his talents to the world and eventually pushed him to make a breakthrough into the world of music was his side gig playing piano at bars.
In 1994, Bocelli was crowned winner of the 44th Sanremo Music Festival with his song il Mare Calmo Della Sera. In 1995, he recorded what would become one of his top hits -- Con Te Partiro, also known as Time to Say Goodbye. Several years later, he released the song as a duet with Sarah Brightman, an English classical crossover soprano singer, which turned out to be one of the best-selling singles of all time.
He is also known for his duet with Celine Dion The Prayer, performed for the first time in 2011 while recording his live album Concerto: One Night in Central Park. Both Dion and Bocelli have since sung the song with other musical partners, and various other artists have covered it.
During his performance at Bloomfield Stadium, Israeli pop singer Shiri Maimon had the honor of performing The Prayer duet with Bocelli.
While his show gave us an up-close look at the Italian icon and his beautiful voice, the tenor is certainly aging and some of his vocal abilities are starting to slowly lose their excellence. However, Bocelli's charm hypnotizes the crowd nonetheless and takes the audience on a captivating journey throughout the performance.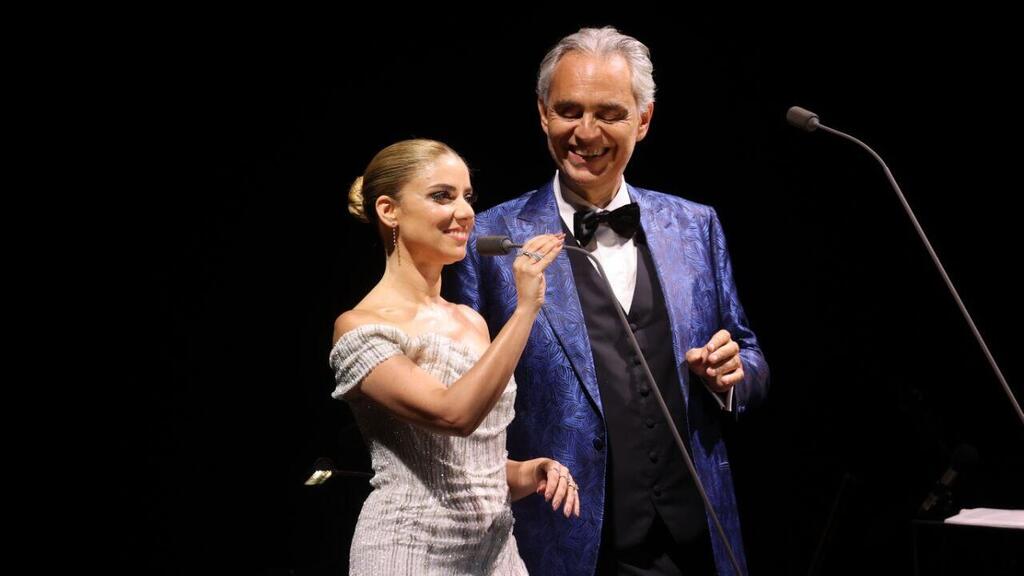 Aside from his weary tones and techniques, the amplification system at the Bloomfield Stadium didn't help him out either. More so, Bocelli landed in Israel only three hours prior to the performance, leaving him no time to rehearse with the Israel Philharmonic Orchestra.
The performance itself was indeed spectacular, with many props and guest appearances including his son Matteo, his youngest daughter Virginia who sang Leonard Cohen's Hallelujah, a flutist, a set of dancers, and of course Maimon.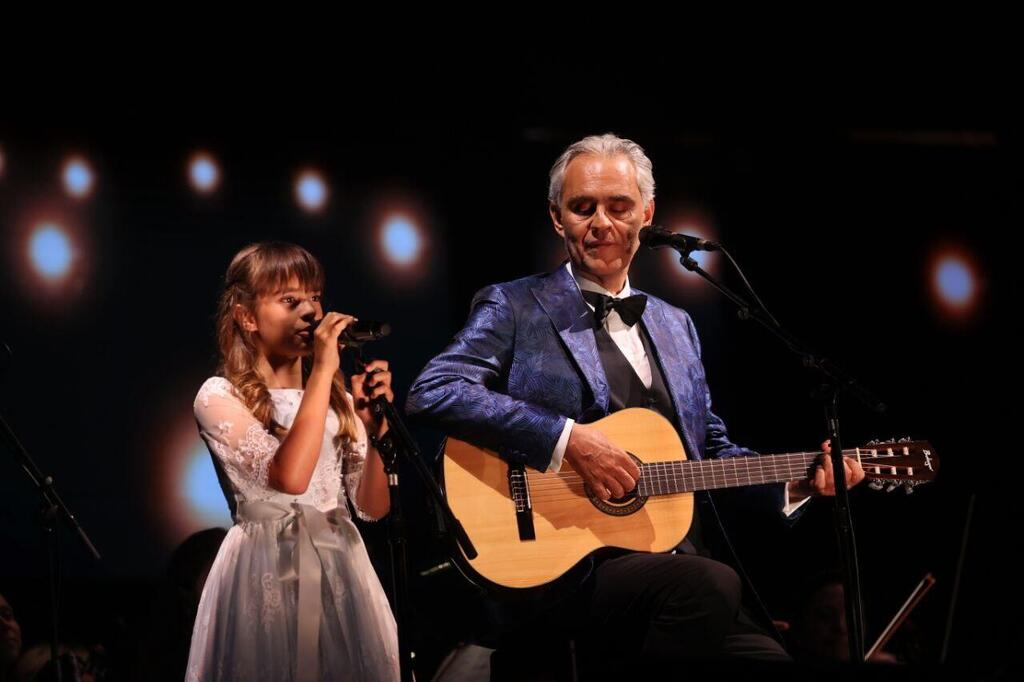 I left the stadium with mixed feelings. It was indeed a grandiose show, but the crowd left feeling pretty indifferent, maybe even a little disappointed.
There are many artists with unique voices, many stars who are more exceptional than him. Still so, despite all the negatives, Bocelli's personal and musical charisma cannot be overlooked.
*This article previously stated Bocelli's son Amos performed beside him. It was corrected to say it was his son Matteo.
First published: 09:02, 06.10.22