The recent oil spill off Israel's shores that caused massive ecological damage was caused by a Libyan ship sailing from Iran to Syria, Environmental Protection Minister Gila Gamliel said on Wednesday, describing the incident as "environmental terrorism."
The country's investigation had focused on an unidentified ship that passed about 50 km (30 miles) off the coast on Feb. 11 as the likely source of what environmentalist groups are calling an ecological disaster that could take years to clean up.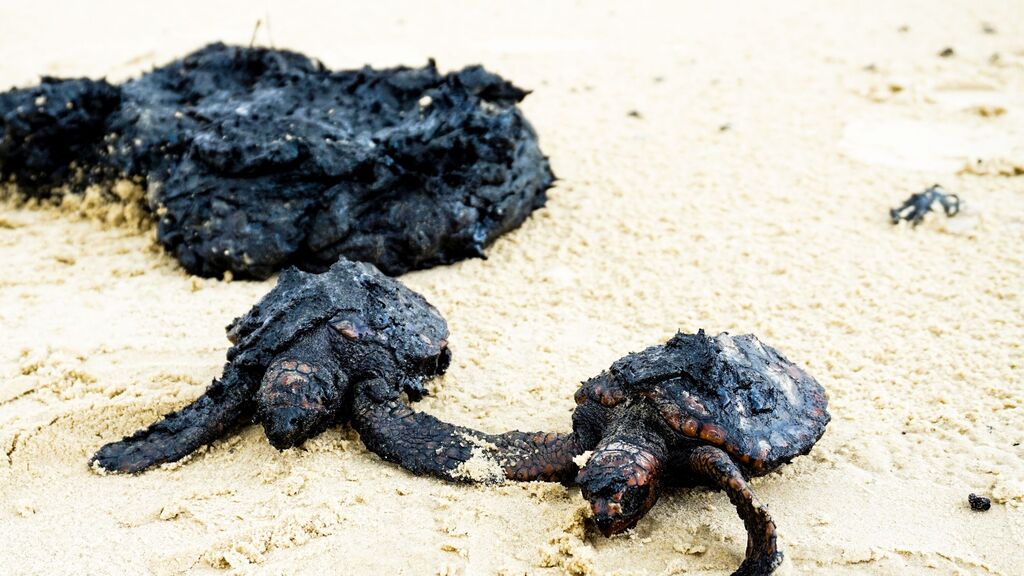 "This pollution has an address," said Gamliel on Wednesday.
"Those who are responsible must pay the price. Our nature has been harmed. Our animals have been slaughtered as a result of a ruthless environmental criminal," she said.
"There is definitely someone who wanted to cause harm. Either the pollution was done intentionally in the first place or was caused by an unreported malfunction. A ship was sailing dozens of kilometers off the Israeli coast in our exclusive economic zone," Gamliel said.
"This is a crude oil tanker named Emerald, Libyan owned and operated, which carried cargo, in a pirated manner, from Iran to Syria. The ship flies the Panamanian flag," the minister said.
"Iran is waging terrorism not only by trying to arm itself with nuclear weapons or to establish itself on our borders. Iran is waging terrorism by harming the environment. Our fight for nature and animals should be cross-border.
"Together, we will consider the person responsible for environmental terrorism who committed a crime against humanity. We will continue to rehabilitate the damaged beaches and animals that were harmed. Together we will triumph and remove pollution from our country's shores."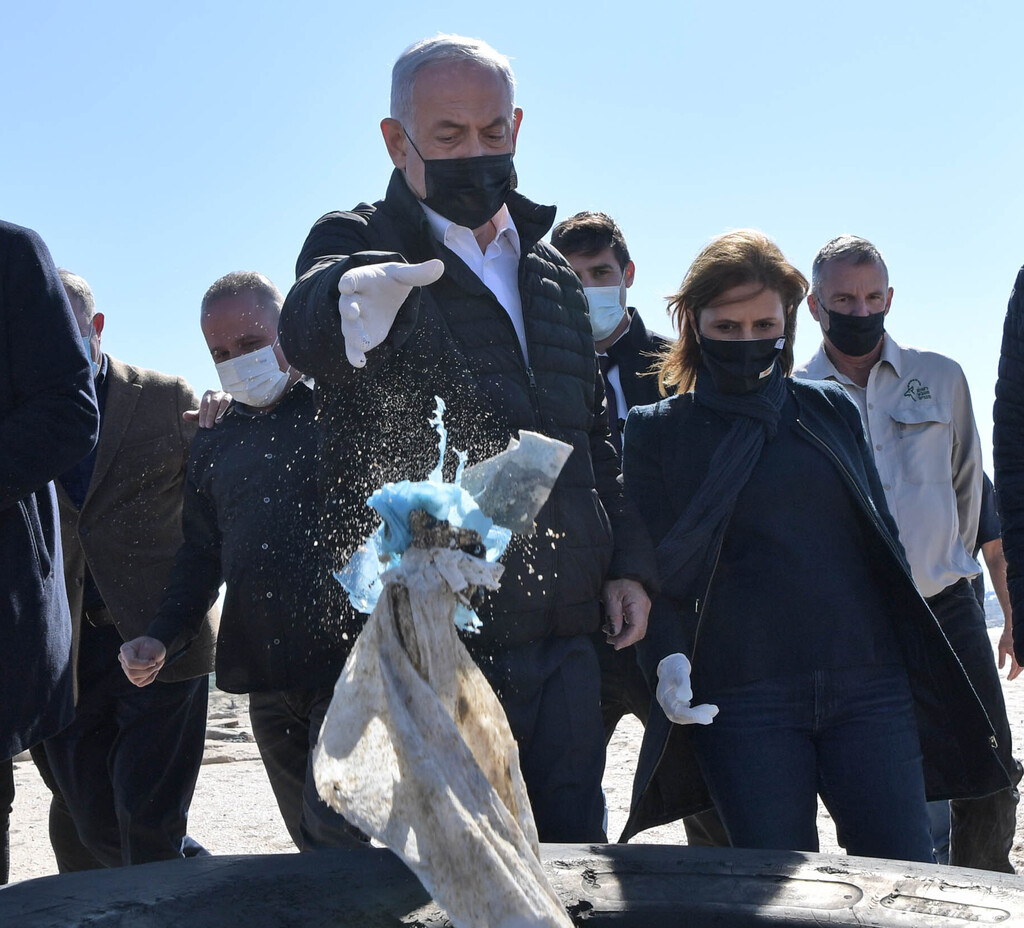 The Environmental Protection Ministry said it had collected strong "circumstantial evidence" that this was the ship behind the spill, though it did not have "forensic evidence". It said it also ruled out any other source.
Israeli security sources said Wednesday evening that they were surprised by the announcement by Gamliel and they had not been involved in the investigation.
They said, however, that if Gamliel's claims are found to be true, it may indicate Iran's intent to exact revenge for the killing of its chief nuclear scientist Mohsen Fakhrizadeh last November, which it blamed on Israel.
The vessel sailed through the Gulf and the Red Sea without radio contact, switching its tracking devices back on before passing through Egypt's Suez Canal, Gamliel told reporters.
It turned the devices off again before entering Israeli waters in the eastern Mediterranean, and dropped oil into the sea between Feb. 1-2, she said
Gamliel said the Emerald turned its tracking devices back on again upon reaching Syria on Feb. 3, where she said it unloaded crude oil. It then returned to Iran, where it is currently anchored, she said.
Refinitiv ship tracking data showed the vessel reported a destination of Sohar in Oman, across the Gulf of Oman from Iran, on Jan. 20, meaning it was around Iran's coast at that time.
The ship tracking data did not show any destinations in Iran, though it is common for vessels to conceal their movements there.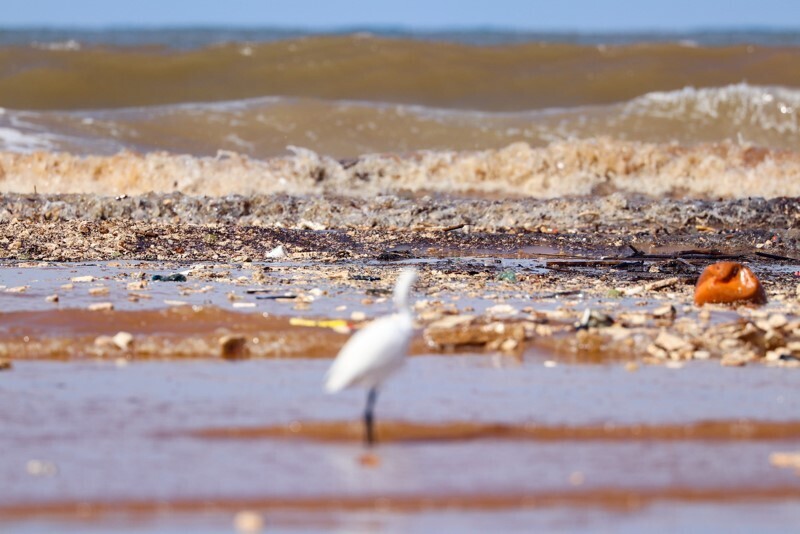 The vessel reported its position after passing through the Suez Canal on Feb. 1, Refinitiv data showed. It next reported its position with a destination of Mersin in Turkey on Feb. 3, showing a gap between Feb. 1 and 3.
The vessel did not report any destinations in Syria, though it is also common for ships to conceal movements there.
An international convention requires merchant ships to have a satellite tracking device on board when travelling at sea. But a ship's captain has the discretion to switch the transponder off under certain circumstances, enabling them to avoid detection.
Clumps of sticky black tar from the spill have also washed up on the coasts of south Lebanon and the Gaza Strip.
While thousands of volunteers and soldiers continued to clean the country's beaches from clumps of sticky black tar and save marine wildlife, Israel reiterated its determination to find those responsible.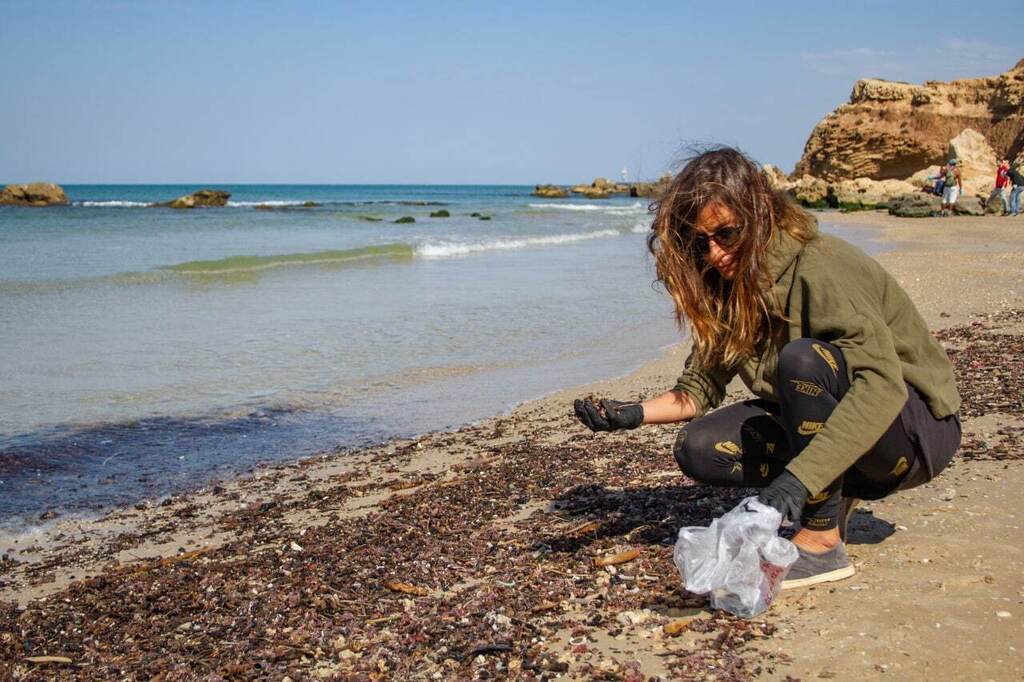 The Environmental Protection Ministry, which has been working with European agencies, initially identified 10 ships for investigation.
"The oil spill had a source. We will not ignore the environmental crime and we will take every measure to locate the criminal," Gamliel said last week.
On Saturday the Israeli Air Force confirmed it had detected another suspected oil spill making its way towards the Israeli shore 150 kilometers (93 miles) from the coast.
IAF aircraft were dispatched at the request of the Environmental Protection Ministry, which had come under fire for failing to identify the ecological threat posed by the spill earlier in the month and to protect the shoreline from its effects.