When he boated out to sea off the coast of Tel Aviv, Guy Michaelis could not believe his eyes when he witnessed a pod of some 20 dolphins emerging from the water and swimming alongside him for half an hour.
Michaelis, a skipper by training, was out at sea with a guide and two trainees.
Half an hour after setting course and a kilometer and a half off shore, Michaelis saw the dolphins' fins emerge from the water.
"Around 7:30am, I saw two fins, robbed my eyes, and told them to keep looking at that direction," he said.
"All of a sudden we noticed more and more dolphins heading our way and escorting us for half an hour."
Michaelis explained that it was a pod of moms and their babies. "We tried to swim closer to them, but they ran away, the mothers were probably protecting their young ones," he said.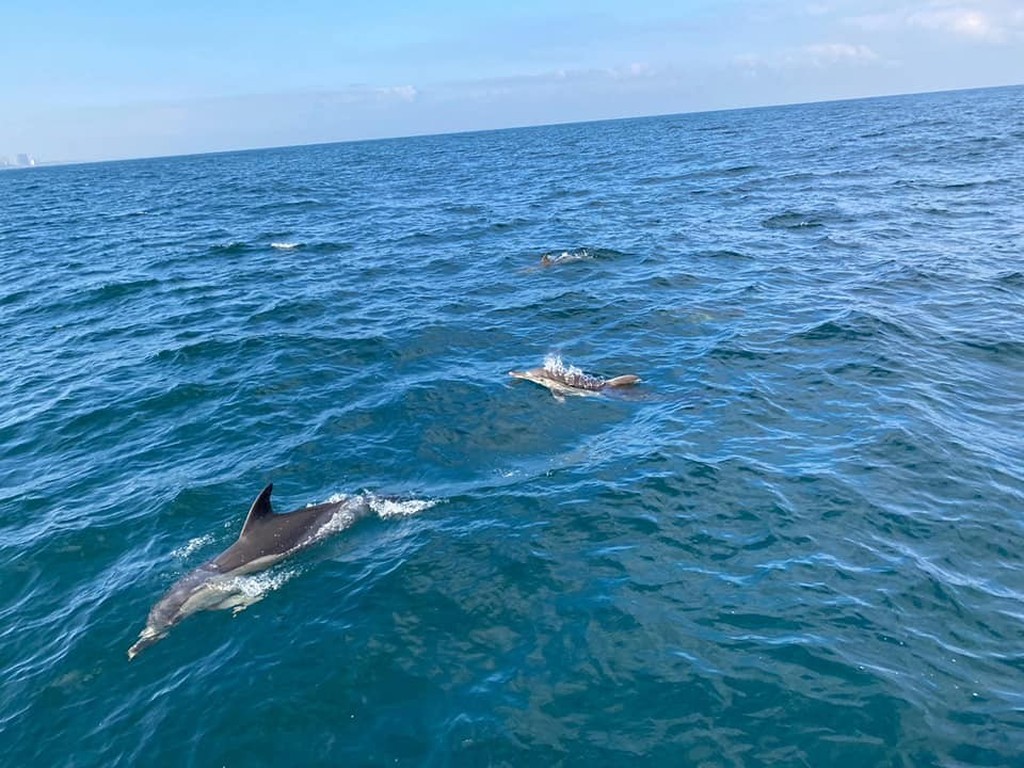 This is not the first time dolphins have been sighted of the coast of Israel.
Last May, two naval inspectors for the Israel Nature and Parks Authority went out to sea to supervise fishing during breeding season, when suddenly they were escorted by a pod of some 20 dolphins off the coast of Ashkelon.