A female Indian Ocean humpback dolphin (Sousa plumbea) was spotted in the Gulf of Eilat on Monday after not being sighted since January.
Israel Nature and Parks Authority's Marine Unit Inspector in the Eilat area, Omri Omsi, said, "Following a report from a citizen to the authority's hotline, I arrived at the Peace Lagoon in Eilat and had the opportunity to document once again the Indian Ocean humpback dolphin that has been seen in our area in recent years."
"Thanks to close-up photos of the dorsal fin, we can confirm that this is the same dolphin that has already been seen in Eilat. This is a rare marine mammal species in our region. All marine mammals are protected natural treasures in Israel, and we must respect their presence and do everything we can to provide a safe and protected natural environment," he added.
In January 2021, researchers of the marine environmentalist group Delphis received the first documentation of the dolphin, which was seen swimming in the gulf. This was the most northerly sighting recorded in the Red Sea and the first in the Gulf of Eilat.
According to Daphna Feingold of Dolphis, a marine biologist and coordinator of marine mammal sightings in the Red Sea, the Indian Ocean humpback dolphin is commonly found in the Red Sea, but its population has dwindled over the years and the species is at risk of extinction.
This sighting adds to another exciting observation that took place in the Gulf last Wednesday. Around 9am, four dolphins of the species Tursiops aduncus were seen in the southern area, opposite the Princess Hotel. Among them were two males who were already known to researchers, as well as a female and a calf that had not been documented before.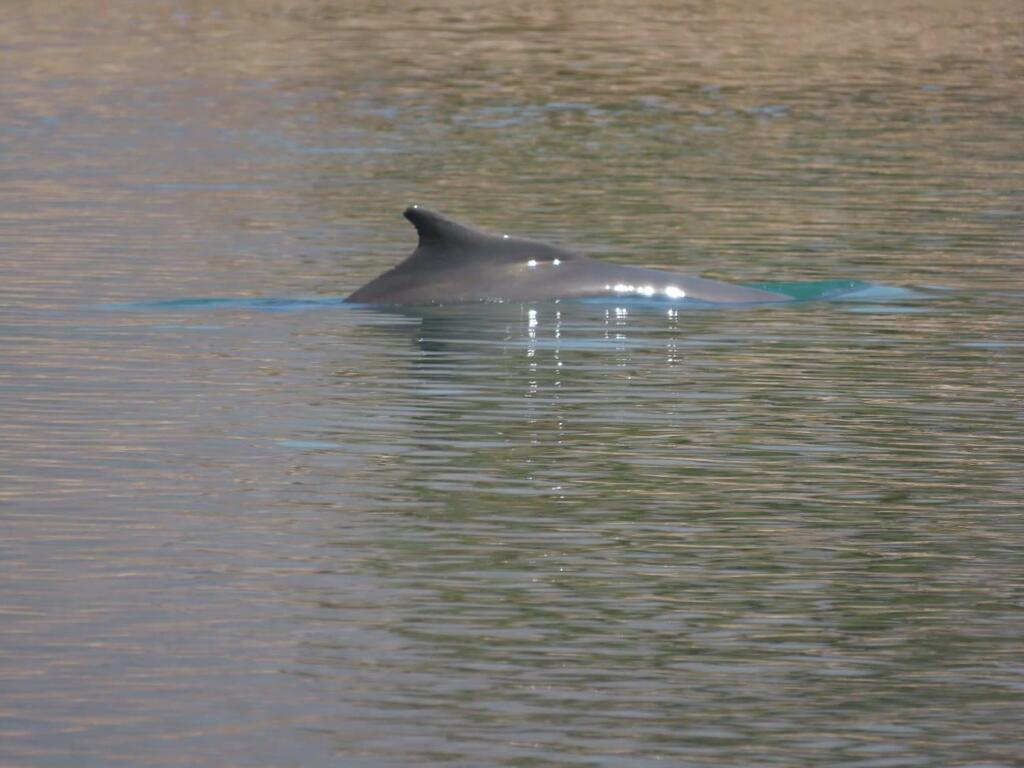 According to Dr. Mia Elasar from Delphis, the Indo-Pacific bottlenose dolphin (Tursiops aduncus) is the most common species in the Gulf of Eilat. Last July, Delphis reported a young Indo-Pacific bottlenose dolphin spotted in the Gulf of Eilat in poor physical condition. The Delphis team, as well as rangers from the Nature and Parks Authority, tried to track it down, but as of now, it has not yet been located.
Delphis emphasized that a dolphin is a wild animal. It is advised not to approach it too closely or swim with it. One should maintain a reasonable distance from the animal and allow the dolphin to choose whether or not to approach.