Border Police forces and Nature and Parks Authority inspectors on Wednesday retrieved an illegally held lion cub known as Abu Malek who became famous on social media.
Several videos surfaced online of the cat at a number of different locations around the country. In the footage, the cub is seen walking around, with his name being called in the background.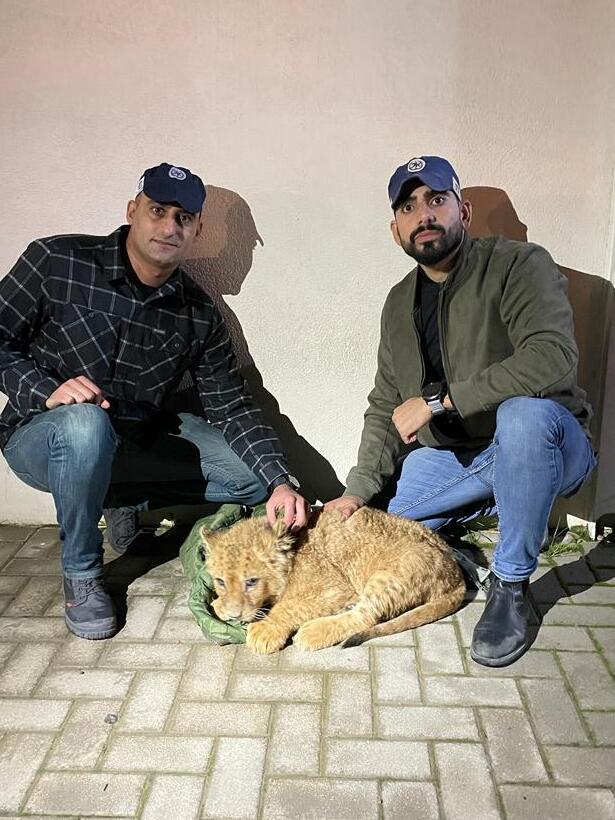 The Southern District Border Police launched an investigation into the videos, leading the unit's detectives and Nature and Parks Authority inspectors to raid a hideout in central Israel where they located the cub.
According to the investigation, it is believed the cub was traded several times by a number of suspects.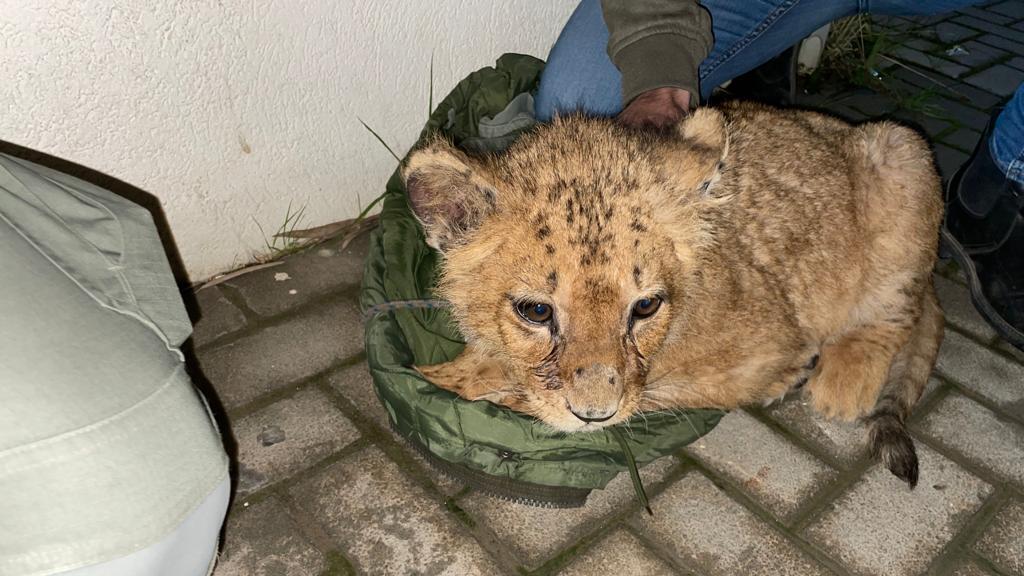 The lion cub will be examined by a veterinarian and then transferred to the custody of the Nature and Parks Authority. According to the Border Police, the investigation is still ongoing in an attempt to locate additional suspects.
Superintendent Ravia Kakhlul, deputy chief of the Southern District Border Police, said that "For several weeks, our detectives worked to locate the lion cub, which was held illegally and became viral on social media. After gathering intelligence on the cub's location, forces managed to break into the hideout where the lion cub was held."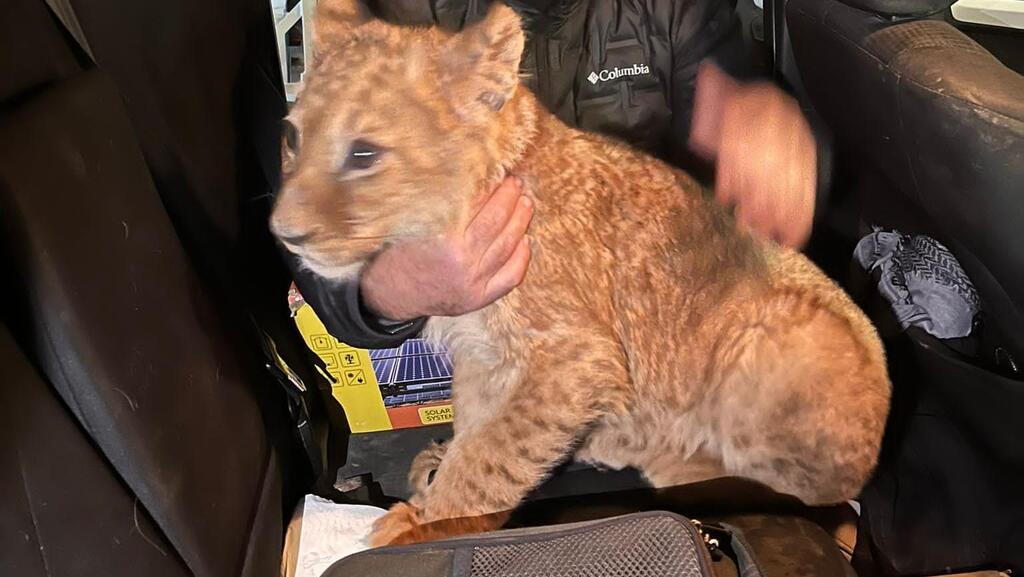 Uri Laniel, head of the Wildlife Trafficking Department at the Israel Nature and Parks Authority, stressed that possession of wild animals by private individuals is illegal by Israeli law.
"Large and dangerous wild animals like lions are not suitable for private ownership, both due to the danger they pose to humans and the complexity of taking care of them. Separating the cub from its mother at such a young age was likely done maliciously. This is an illegal practice under wildlife protection laws in Israel."