Israel's Ramat Gan Safari Park said on Wednesday that Sai, a red ruffed lemur that had escaped on Tuesday, was found after an hours-long search.
Sai left his yard late in the evening and escaped to the nearby national park. The park officials believed the five-year-old wild beast would look for a place to sleep in one of the trees there.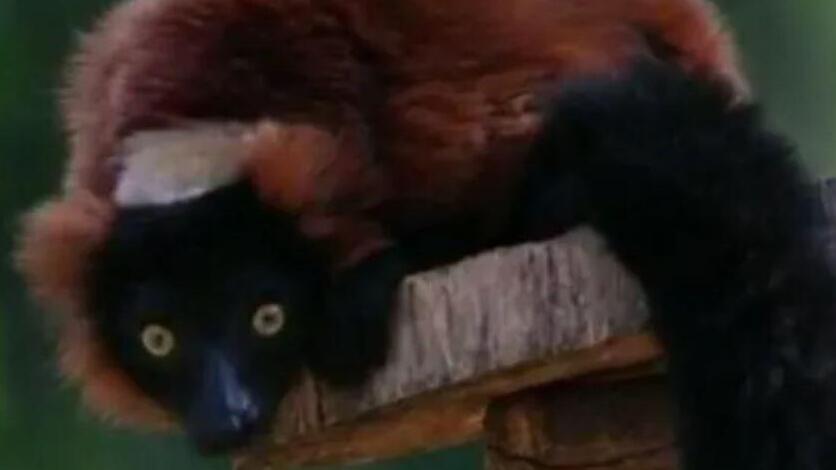 The Safari pointed out that lemurs are not dangerous, but they are wild. Before Sai was caught, the park administration asked anyone who saw him not to approach or try to grab the animal.
The red-collared lemur lives in the wild in Madagascar, and is a species in serious danger of extinction. It is one of the largest species of lemurs, at about 20 inches long in body, with a tail that's another 23 inches long, and weighs between 7.2 to 7.9 lbs. Most of the lemur's body is red, but its belly, tail, legs, and face are black, and its nape is white.
Collared lemurs have a diet mostly consisting of fruit, young leaves, and flowers. In Madagascar, collared lemurs' diets fluctuate with the seasons. In the dry season, fruit is less available and they will spend more time foraging for lower-calorie foods like leaves, bark, and soil.
Reprinted with permission from
i24NEWS