A farmer recently found a lesser spotted eagle suffering a gunshot wound at the popular ornithology site Agamon Hula.
Sub Title(280 Characters)As it flew south during its fall migration, the bird of prey was shot but managed to make its way to Agamon Hula, where it was recovered and hospitalized.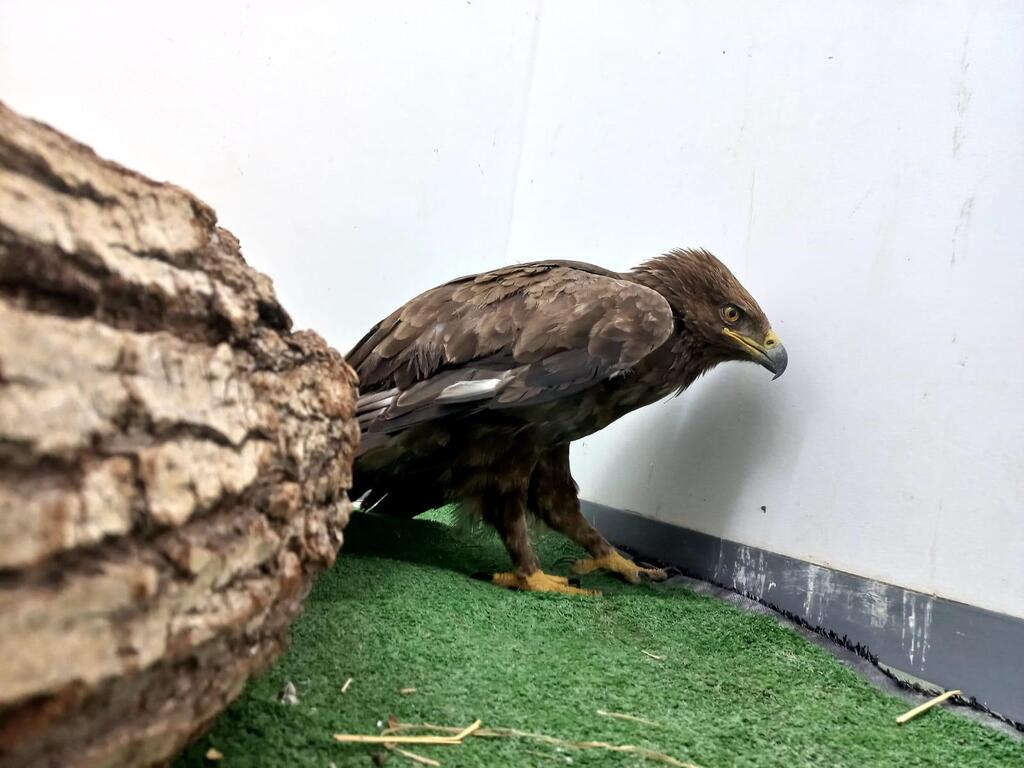 Each year, countless wounded birds of prey make their way each year to Israel during the fall migration, most of them shot on the Lebanese side of the border. However, most do not make it past the border and succumb to their injuries on the way.
After the eagle regains some of its strength, it will be moved to larger rehabilitation cages where it will gradually recover the ability to fly. After its release back to nature, researchers will be able to track its migration patterns for further research.
Yaron Cherka, the KKL-JNF chief birdwatcher, said: "The lesser spotted eagle's world population flies over us and rests in KKL-JNF forests nearby every fall during migration time, so we have the responsibility to take care of them. It is saddening that our neighbors to the north routinely shoot these wonderful birds for no clear reason. The wildlife rehabilitation center takes care of them with incredible dedication, as well as all other wildlife that come to us."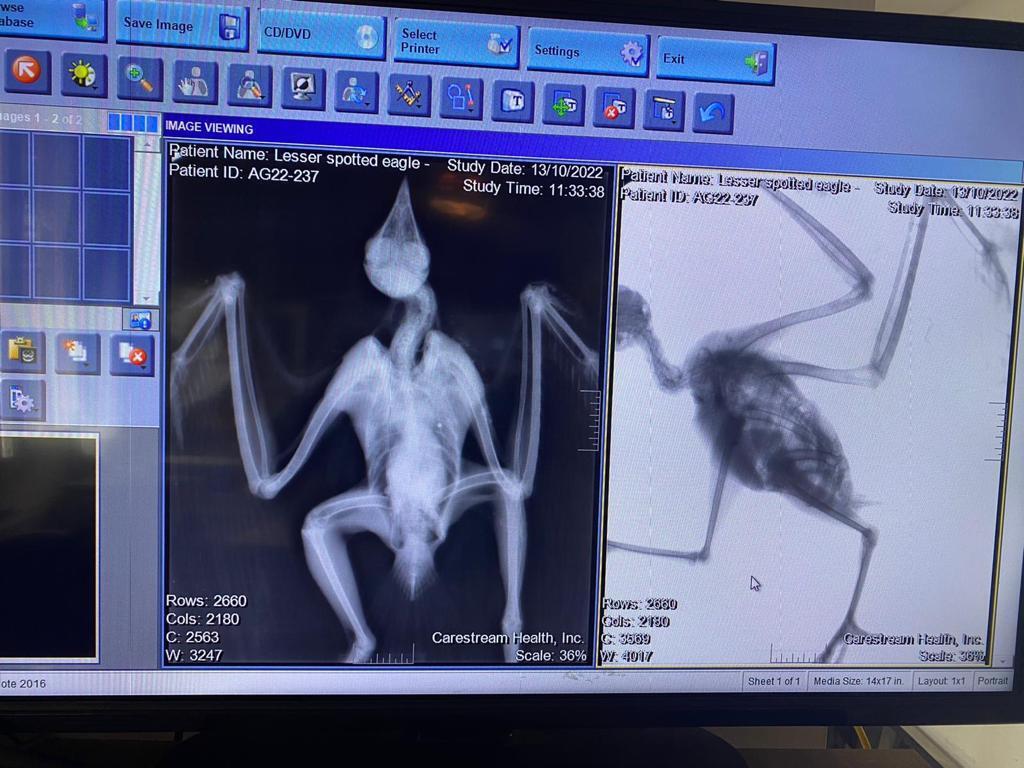 "This particular eagle is showing progress. Hopefully, we'll be able to set it free in the upcoming months," Cherka adds.
According to the ornithology website of the Society for the Protection of Nature in Israel (SPNI), the lesser spotted eagle is a medium-sized eagle, about 60 cm (24 in) in length and with a wingspan of 150 cm (59 in).
It mainly nests in damp valleys but will be fine in any forested area. Its diet consists of small mammals it hunts in open agricultural areas and plains. It has a brownish coat and a smaller beak compared to its closest relatives.
The lesser spotted eagle makes a stopover in Israel's northern valleys and the Judean Foothills during its fall migration, around September and October. Its entire world population of 100,000 individuals flies over Israel on an annual basis.
If you've come across a wounded wild bird, please call *3639. The center will refer all appropriate cases to the rehabilitation center. Wildlife that require further treatment will be moved to the Israeli Wildlife Hospital at the Ramat Gan Safari.