Israel is used to the presence of many birds passing over the country en route to Africa during the migration season. This time, however, a flock of rare storm petrels was spotted near Israel's southernmost city of Eilat for the first time.
The 16-strong flock was observed during a Red Sea cruise organized by Ido Schneiderman, who is doing a volunteer service at the Society for the Protection of Nature in Eilat.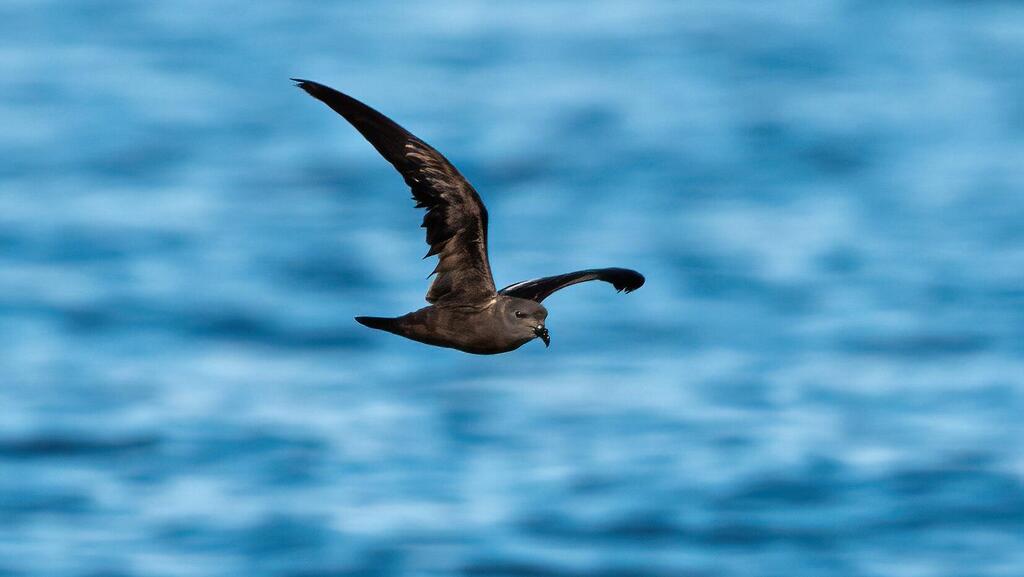 As he and others were sailing, Schneiderman and his friends noticed the storm petrels and excitedly began taking photos.
"I couldn't believe it when I saw such a large group of storm petrels, we were so happy and excited," he said.
The species were spotted once before in the Gulf of Eilat, but never in a pack. It is a bird that nests on remote islands in the Japanese and Korean regions and is also found on several islands in the Pacific.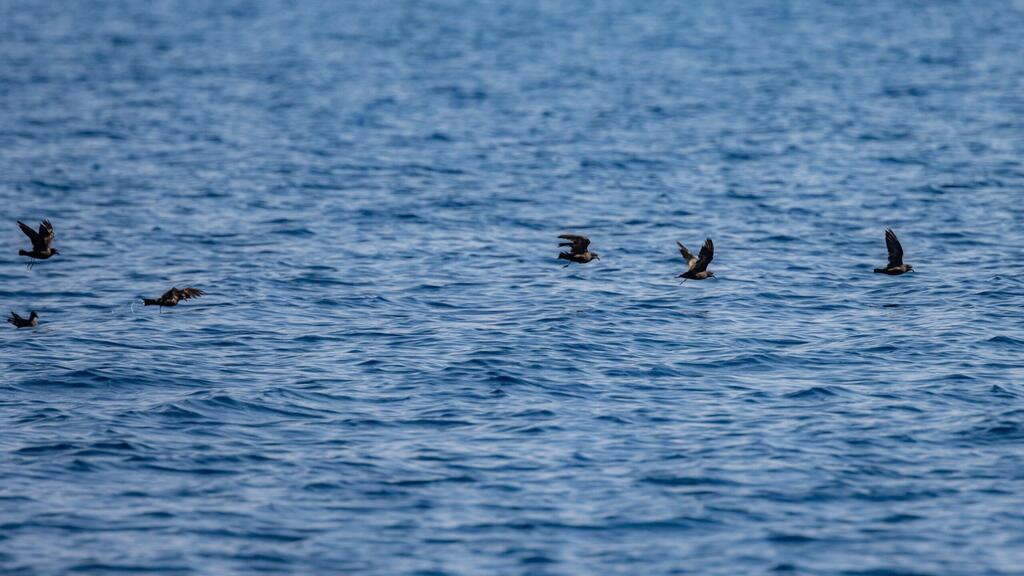 Storm petrels can float on the water, and it is estimated that there are some 260,000 of them across the globe.
As the weather starts to cool in their area, the storm petrels begin their travel to the Indian Ocean and spend the winter there.
It is estimated that the birds seen in the Gulf of Eilat flew too far, eventually reaching the Red Sea, connecting to the Indian Ocean.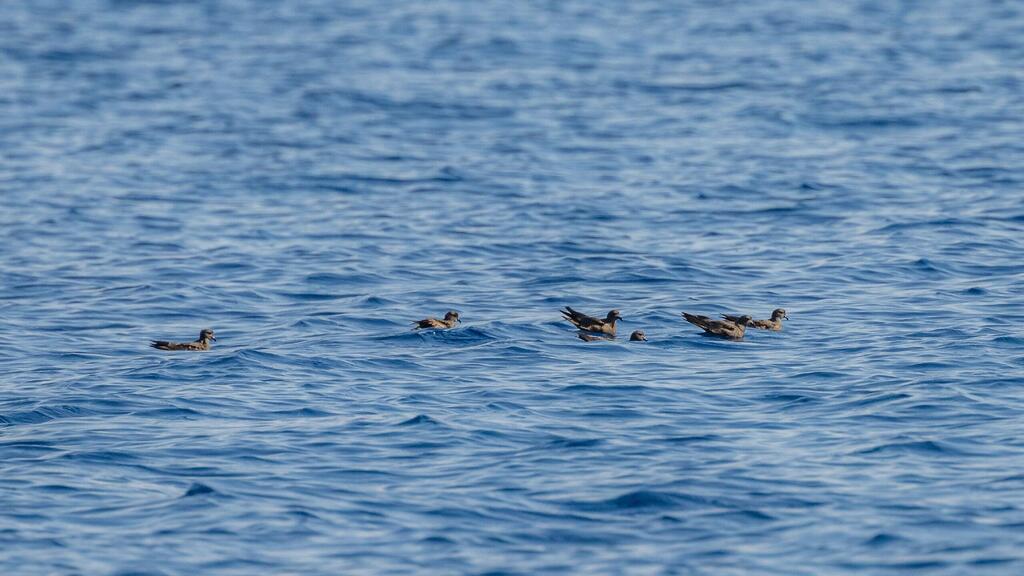 Dr. Yoav Perlman, director of the Israeli bird-watching center in the Society for the Protection of Nature in Israel, said that experts can only speculate what may have caused so many of the storm petrels to pass by Eilat.
"For sea birds that travel across oceans, the Gulf of Eilat is the northern tip of the Indian Ocean. Thus, some of them may try their luck by passing over land towards the Mediterranean or the Black Sea," he said.
"Preserving the ecosystem of the Gulf of Eilat, which is under constant threat, is important not only to species who live underwater but also to birds who use our bay, more than we imagine," Dr. Perlman added.