After a month of dry weather, Israel's winter made a comeback with a vengeance on Tuesday, bringing with it stormy conditions that have pummeled the country with rain, hail, and strong winds.
In Mount Hermon, which is located on the northernmost tip of the country, temperatures dropped to 32 degrees Fahrenheit and snow began piling up.
Jerusalem and Be'er Sheva contended with especially hefty hailstorms, which also flooded streets in the southern city.
A commercial crane has toppled in southern Israel's Ashkelon due to strong winds, and authorities are currently searching for two missing individuals.
The southern region of Israel received a significant amount of precipitation, which also included the typically dry port city of Eilat on the northern coast of the Red Sea.
The Health Ministry issued a warning advising against swimming in the Mediterranean until authorities confirm that the sea water is safe to enter.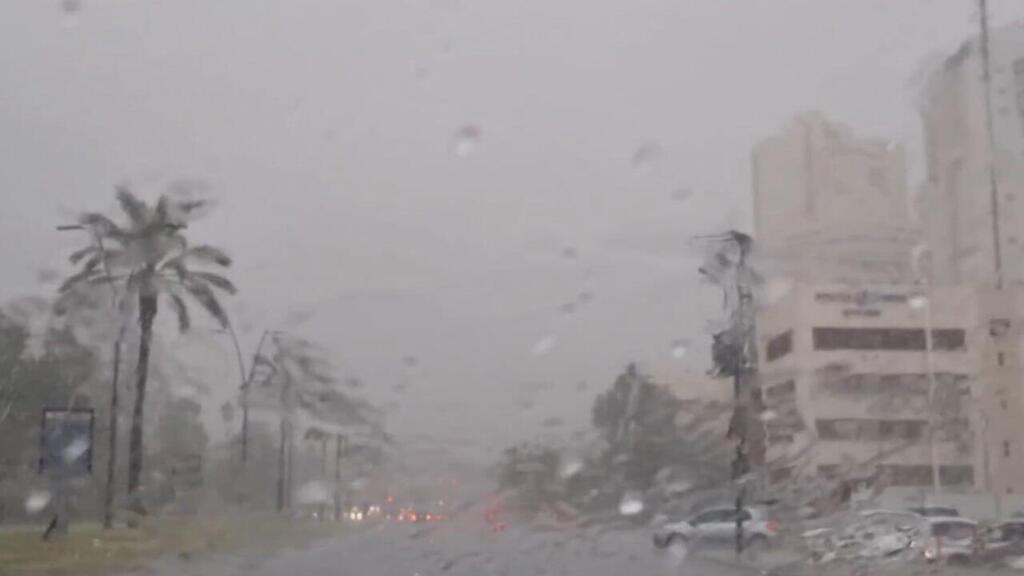 Stormy weather is expected to continue for another day, with temperatures dropping further Wednesday.
Periodic showers are expected in central and northern Israel, which will decrease as the afternoon progresses into the evening. No showers are anticipated on Thursday and Friday.
Rains are expected to resume on Saturday and intensify on Sunday.
The Mt. Hermon ski resort opened to visitors free of charge Tuesday morning. However, the site's spokesperson Miki Inbar stated that this winter has so far been mild.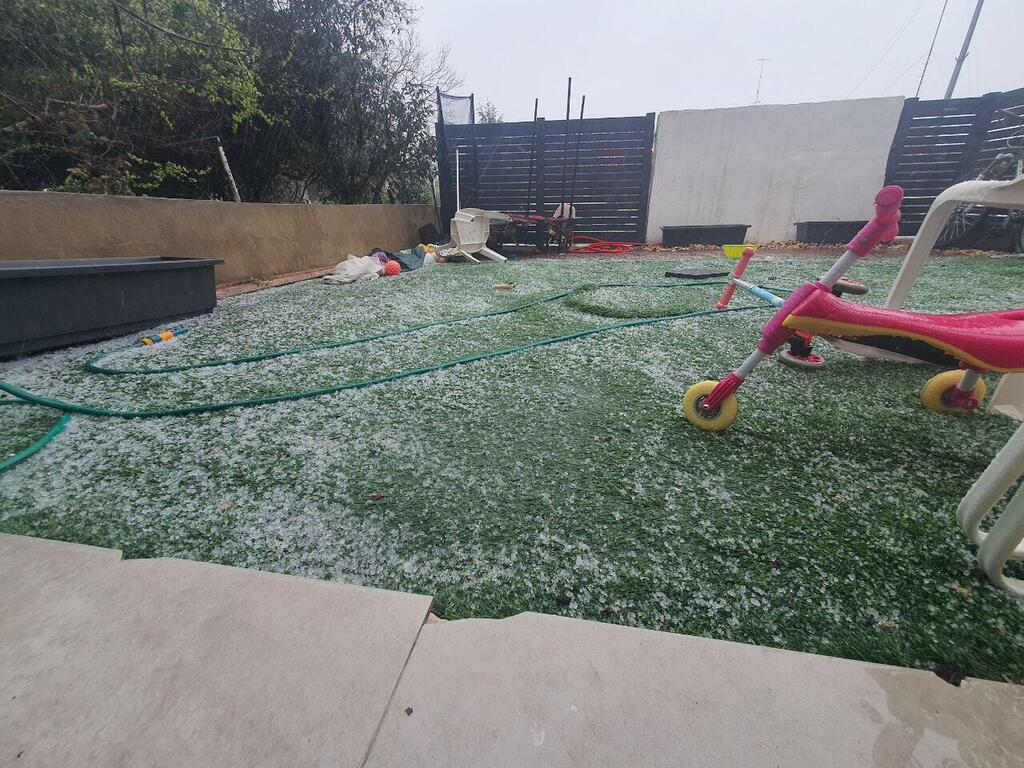 "I cannot recall the last time January was so dry," she said. "Nevertheless, we can try to remain optimistic and see the positive side. February brought with it winter storm Barbara, which resulted in 6.5 feet of snow virtually overnight. So, people had almost a month to enjoy skiing.
Following such a dry winter, I do not anticipate consistent snowfall anytime soon, but we're thankful for every snowflake that falls at our feet."