The hot water gushing from an industrial plant in Israel's northern city of Hadera has
once again drawn schools of sharks
to its shores, with nature authorities saying that local divers could be in danger in wake of the arrival of the species.
The Israel Nature and Parks Authority (NPA) on Monday issued a warning to local divers, asking them to avoid swimming close to the sharks, whose behavior the authority described as unpredictable.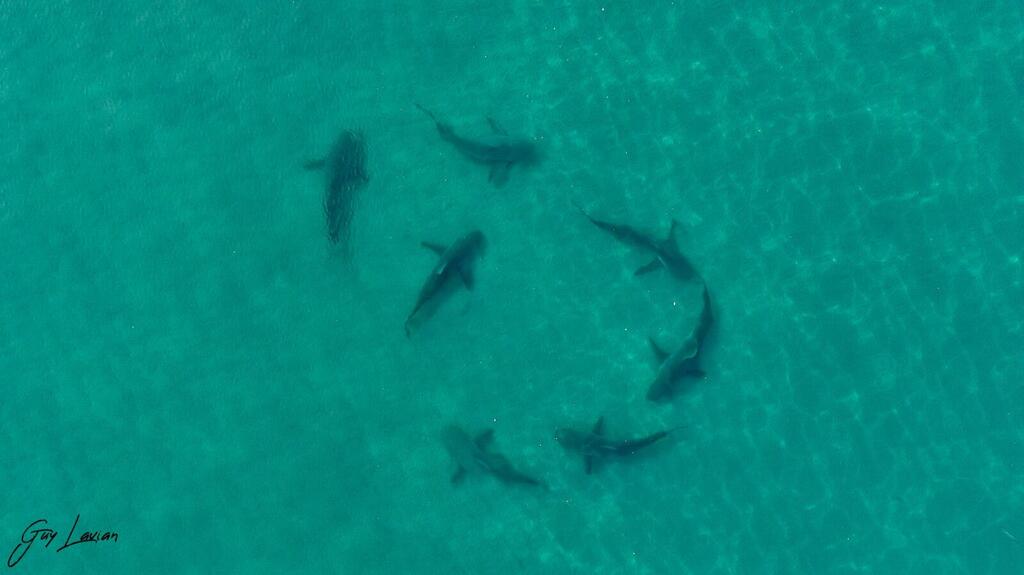 The sharks appear to belong to two species: The dusky shark and the sandbar shark.
The sharks annually make their way to the industrial plant in the area during the winter in what scientists described as "a legitimate and rare phenomenon."
In the past, some divers took photos of the fish while swimming alongside them. The NPA mentioned that these sharks are an endangered animal, so anyone who harms, harasses, or feeds it - breaks the law and risks in criminal punishment.
The NPA also stressed the strong currents and turbulences created by the powerplant that can be life-threatening for people to swim in.
The dusky shark can reach up to four meters (13 feet) and weight up to 350 kg (771 lbs), with its back fins slightly rounded. The sandbar shark is a bit smaller, reaching approximately 2.5 meters (8 feet) long and weighing about 100 kg (225 lbs). Both sharks are considered endangered animals.
"Sharks in the Mediterranean Sea suffer greatly due to overfishing and unintentional harm from fishing, which results in depletion in their population," said Yigal Ben Ari, head of the Marine Unit in the Israeli Nature and Parks Authority.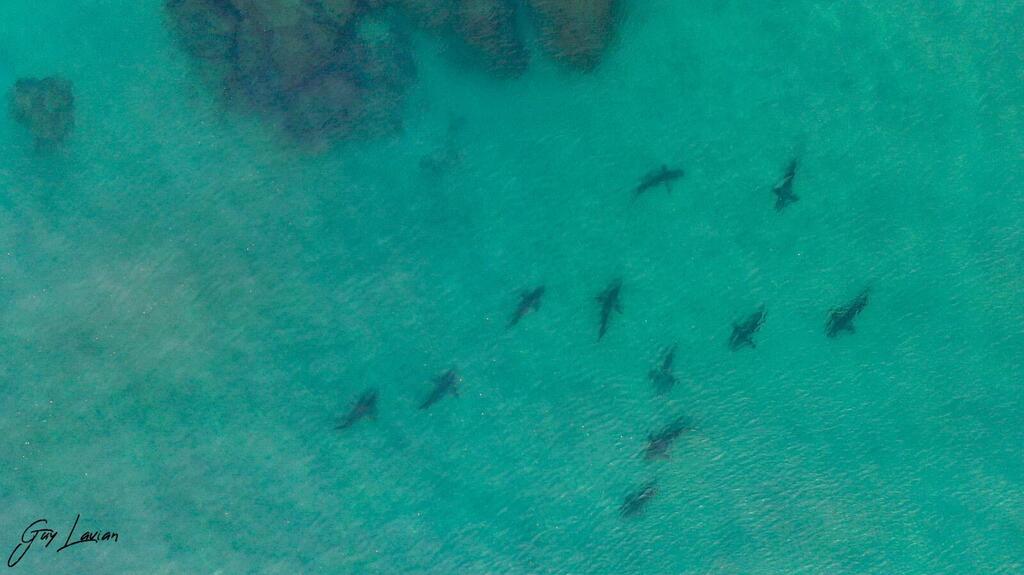 "Sometimes sharks that are unintentionally caught by fisherman are thrown back into the sea injured and they die. In Israel, sharks are a protected animal and are of great importance in preserving marine ecosystems.
"Since they are predators, they dilute the number of weak and slow animals in the system, thereby strengthening other species and the entire marine environment," Ben Ari added.
First published: 11:56, 10.31.22