On the first day of winter, parts of Israel were flooded due to heavy precipitation and several trees were uprooted due to strong winds as the Carmel storm has entered its second day on Tuesday.
In one instance, students at the Sharet elementary school in the northern town of Pardes Hanna-Karkur had to be evacuated after one of the establishment's classrooms was flooded by heavy rainfall.
Staff constructed a makeshift bridge using desks to secure a safe path for students who were studying at the time in one of the school's portable structures and were all evacuated safely.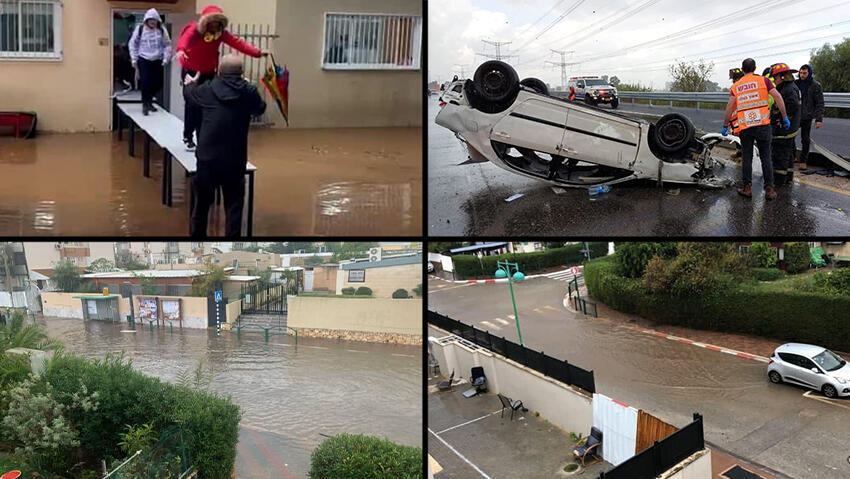 Eran Khoury, the head of the school's parent-teacher association called on the school board and authorities to "learn from the incident so our children can learn safely in such downpours in the future."
In the northern city of Haifa, a hundred-year-old rubber tree collapsed due to strong winds a crashed on top of two restaurants and a vehicle parking nearby.
"I saw this happen and my eyes filled with tears," Moshe Nizri, the owner of one of the restaurants that were damaged told Ynet, estimating the damage to be in the tens of thousands. "The tree fell on top of the restaurant and caused extensive damage to the building's roof. It was completely trashed and is not tilting on its side… It must be completely rebuilt from scratch."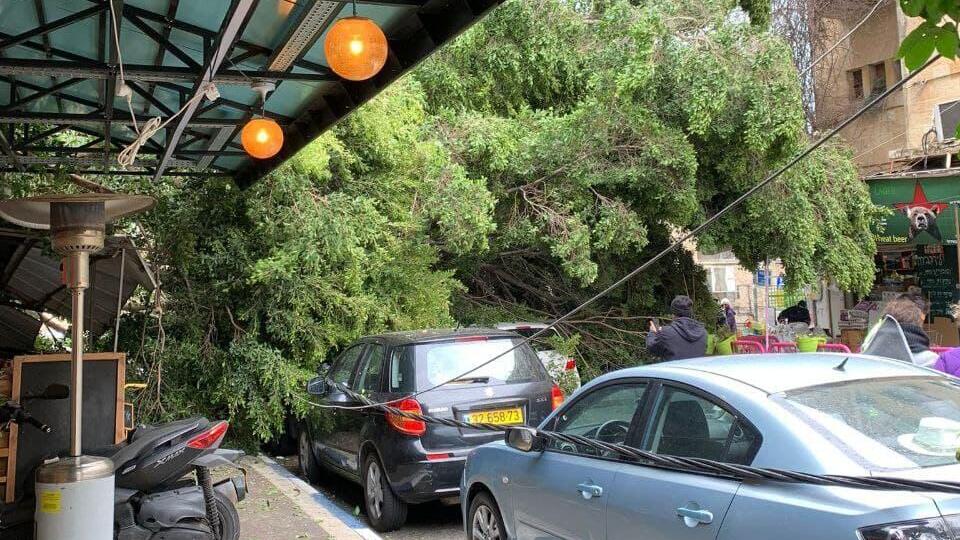 Ynet has learned that the owner of a nearby property wished to pursue a construction project in the area, so he cut the heart of the tree's trunk, weakening it substantially. Locals have warned the municipality of the hazard, but no actions have been taken to address the issue.
"We've notified the local government. They arrived at the scene and checked it, but unfortunately, what we were warned about, happened," said Shlomi King, the owner of a nearby property. "We were told that the tree has a double trunk and that there was no danger of collapse. They also did not at least demand to lower the heavy branches to reduce the load from the trunk."
The municipality said in response that it was not familiar with any complaints regarding the tree and that since it is located within a private property, the sole responsibility for its maintenance lies on the owners.