A new groundbreaking cancer treatment developed by Israeli scientists, which fights malignant brain tumors using electric pulses, has become available to patients in Israel.
The innovative treatment was added to the national drug and treatment formulary, which provides subsidized healthcare by the state to members of health maintenance organizations, for the year 2020.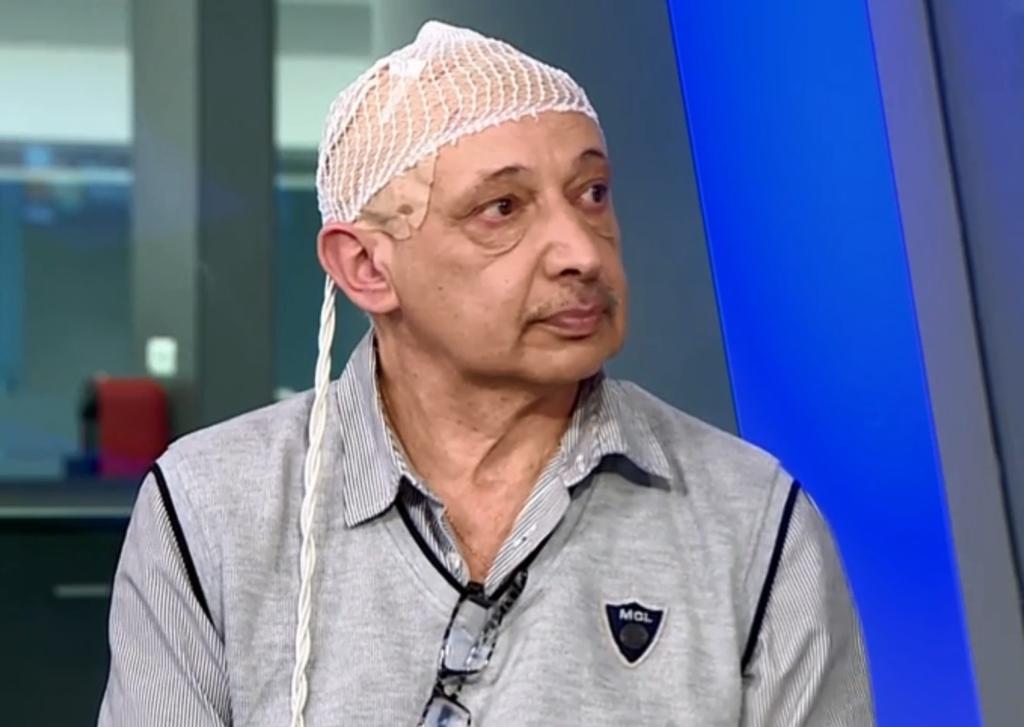 This FDA-approved treatment comes in the form of a device that delivers Tumor Treating Fields (TTFields) for glioblastoma (GBM), an aggressive form of brain cancer.
Tumor Treating Fields use alternating electric fields specifically tuned to target cancer cells. Once electric fields enter the cancerous cell, they attract and repel charged proteins during the division process of the hostile cell, preventing the tumor's growth while causing minimal harm to nearby healthy cells.
The device, a helmet-like object called Optune, is designed for adult patients who were recently diagnosed with GBM and is administered to brain cancer sufferers going through chemotherapy treatments, specifically with an agent called temozolomide, used to fight off certain types of brain cancer.
Optune was developed by Israeli biotech company Novocure, and specifically by Yoram Palti, a professor of physiology and biophysics at the Technion Institute of Technology.
According to the company's spokesperson, the most common side effect reported by patients is mild to moderate irritation of the skin.
Michael Parnaski was diagnosed with GMB over two years ago. He received chemotherapy and radiation treatment but saw no improvement.
While undergoing treatment at Haifa's Rambam Hospital, Parnaski was given the Optune helmet as a last resort. Since then, tumor growth stagnated and the patient reports feeling well.
"I went through chemotherapy and radiation treatments and this treatment has simply prevented the creation of new [cancer] cells. It prevents cancer from dividing," said Parnaski. "I have great faith in this device. While my tumor's state doesn't seem to improve, it also doesn't seem to get any worse."
According to Novocure, Tumor Treating Fields is approved in certain countries in Europe and in Canada for treating adults with glioblastoma and in the U.S. for mesothelioma, two of the most difficult cancer types to treat.
First published: 09:54, 01.25.20