Two million Israelis have received the first dose of the COVID-19 vaccine by Thursday evening as the country's trailblazing inoculation campaign reaches another grand milestone.
Prime Minister Benjamin Netanyahu and Health Minister Yuli Edelstein were present at a clinic in Ramle when a local 22-year-old kindergarten teacher became the 2nd millionth Israeli to receive the first dose of a COVID-19 vaccine.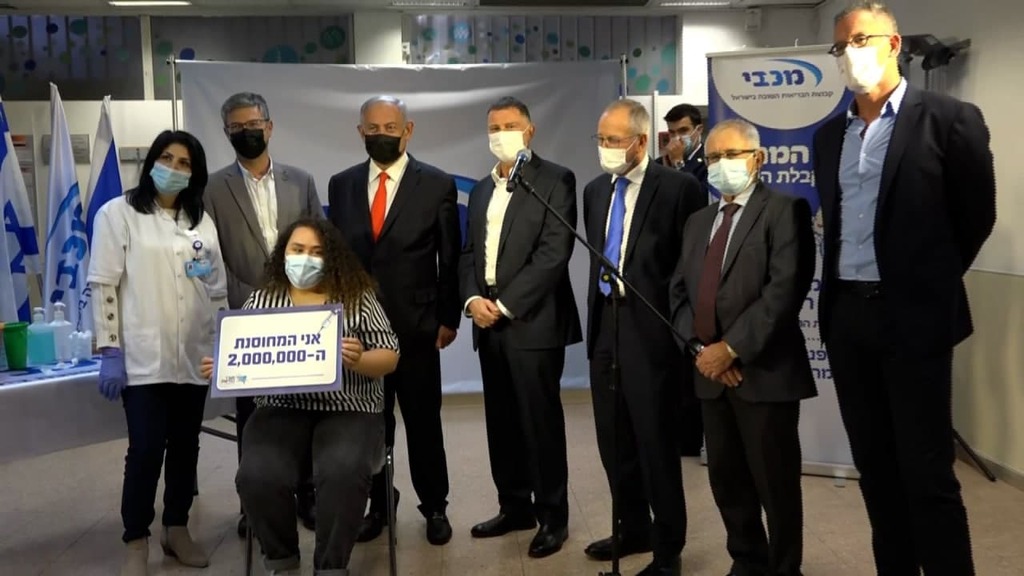 "It's already become routine. It's something we're happy to grow accustomed to, but mostly wish to be done with," Netanyahu said.
"In Europe, they're talking about lockdowns well into March and April, but not here. We will reduce the restriction period as much as possible… we will move on to the next million. We are on our way."
The premier also said the government is working on "green passports" for citizens who received the first vaccine dose and the booster shot and will allow them greater freedom of movement under coronavirus restrictions.
Health Ministry data shows that some 110,000 have already received the booster shot. Over 70% of those who received the second jab got it within 21-22 days from the first one, as recommended by vaccine manufacturers, and other 20% arrived later.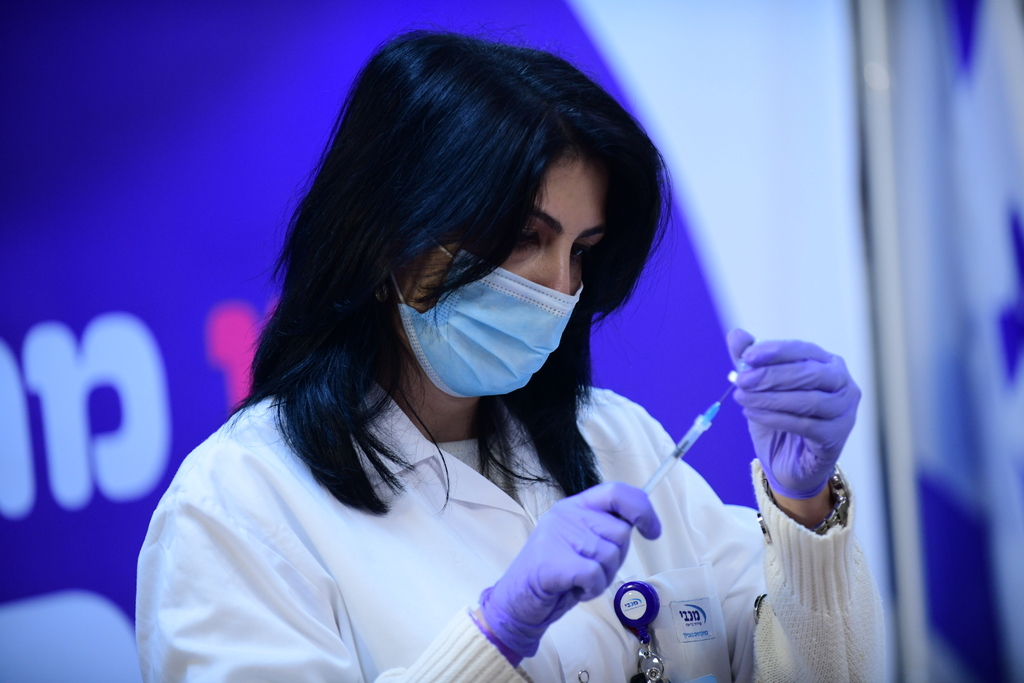 Israel's COVID-19 inoculation drive currently includes employees of the health and education system as well as citizens aged 50 and over. Health officials estimate that the campaign will be expanded next week to include Israelis aged 40 and over.
Meanwhile, the Health Ministry also reported Thursday evening 6,260 new cases of coronavirus since midnight.
The national COVID-19 death toll rose to 3,860 fatalities since the start of the pandemic.
Out of 78,169 active carriers of coronavirus, 1,117 are hospitalized in serious condition, 280 of them are to ventilators.