Tamir and Raya Ashkenazi, a married couple from northern Israel, both donated a kidney to save lives one year apart.
Tamir, a logistical director on a kibbutz, decided to donate one of his kidneys last year.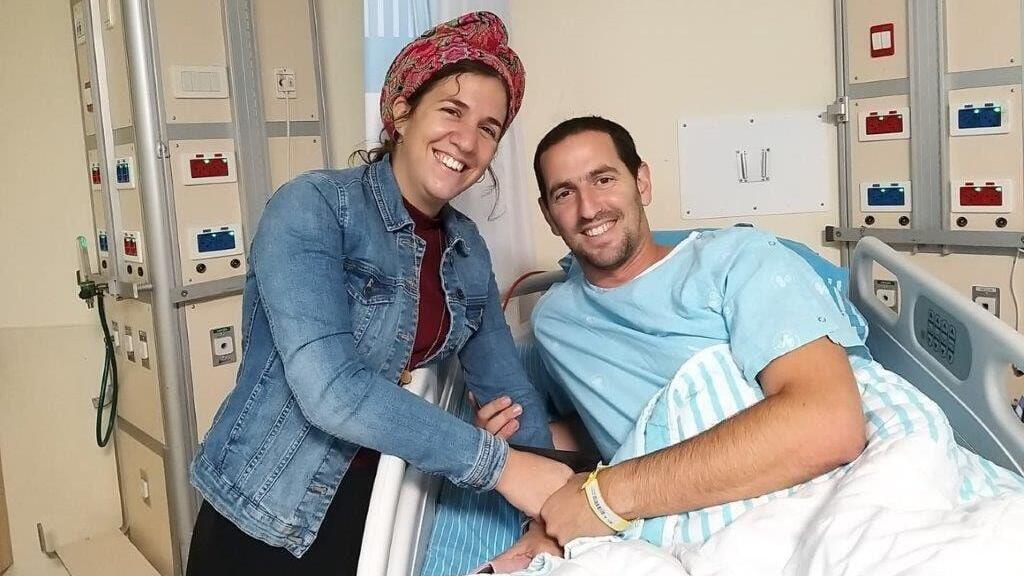 "I've been ruminating on the idea of doing something meaningful," he says. "I thought about how life goes on while there are people who are in desperate need of help.
The decision to donate came from my sister-in-law, who donated a kidney herself. "Her satisfaction pushed me to do it."
Tamir's wife Raya decided to follow suit and also donated one of her kidneys last week at Sheba Medical Center.
The decision wasn't an easy one to make. "When Tamir talked to me about it, I wasn't for it. To have surgery done while you're healthy and leave without a kidney sounded crazy to me. But when I saw the effect, which isn't only on saving one life, but also saving a relationship and parents, I felt like I had to donate as well," she said.
IDF Major Aviv Vizman, who received Tamir's kidney, got to know him after the surgery and quickly became a close friend of the couple. Vizman is a father and is finishing a master's degree while serving in the IDF thanks to the kidney donation.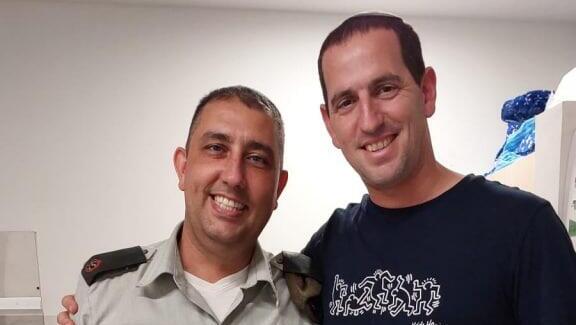 Like Tamir, Raya requested to donate her kidney to a parent through Matnat Chaim, a non-profit encouraging individuals found suitable for making a life-saving kidney donation.
Dr. Ronen Ginea, an attending physician at Sheba's Organ Transplant Center, said: "We have been guideg hundreds of donors and patients in recent years, and each one has a unique story. This is the first time I'm guiding a married couple donating a kidney. These cases fill us with hope, and it's thanks to them that we'll be able to save many lives."