Two Israeli travelers who recently returned from northern Thailand have been diagnosed with a rare strain of malaria that had not been previously detected in Israel, Ynet learned on Tuesday.
One of them received mild treatment at Rambam Health Care Campus in Haifa and was discharged, while the other was treated at Tel Aviv Sourasky Medical Center. This particular strain of malaria is considered rare as it requires mosquitoes to bite infected monkeys before transmitting it to humans, making its transmission uncommon.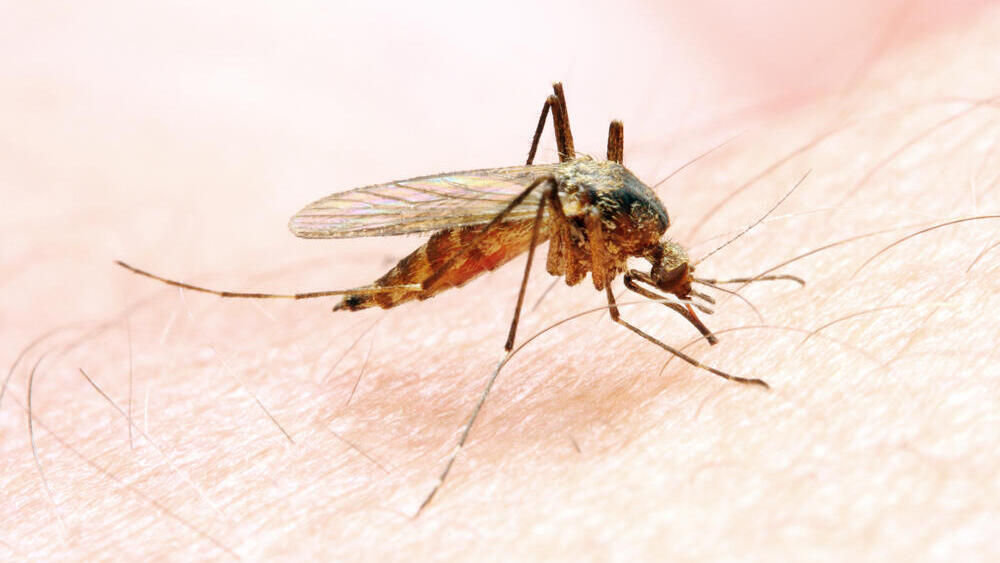 Dr. Ami Neuberger, a physician in the infectious diseases unit and department head at Rambam Health Care Campus, revealed that one of the patients is a young individual in their twenties. "For many years, we haven't encountered cases of malaria from Thailand, and the vast majority of travelers to Thailand don't take preventive measures against malaria. When we conducted the initial tests for malaria, they came back negative. A follow-up test was done and it confirmed the presence of malaria," he explained.
"The initial 'mistake' was because they contracted a rare strain of malaria known to circulate among monkeys in Asia (Plasmodium knowlesi). To contract this strain, a mosquito must first bite an infected monkey and then bite a human. This is not common in Thailand and is extremely rare among travelers," according to Neuberger. "We've never encountered such a case in Israel before. Concurrently, a similar case was discovered at Tel Aviv Sourasky Medical Center around the same time. Since the two rare cases occurred twice in the same week, there are two possibilities: either an extremely rare coincidence or something is changing in the prevalence of malaria in Thailand."
Neuberger called the infections "concerning."
"This is concerning because when travelers go to Thailand these days, they usually don't take preventive treatment, and this disease can be life-threatening. We don't know if these cases are related to climate changes, changes in travelers' behavior, prolonged exposure to jungle areas, or if there's another factor. If there is indeed an increase in malaria cases from Thailand, it could change how Israeli travelers approach their trips there. Thailand is a popular destination for tens of thousands of Israelis every year. If there are more cases among travelers in Israel or worldwide, it will require us to revise our travel guidelines for the country moving forward," he said.
Regarding malaria treatment, Neuberger explained: "Treating malaria and its effectiveness depend on timing. The sooner treatment is administered, the less severe the disease becomes. If the diagnosis is delayed, the damage increases and there's a higher likelihood of complications and death. The main symptoms are high fever and shivering. Based solely on the nature of the fever, it's impossible to distinguish whether it's malaria or another illness. Anyone returning from an endemic area with fever and shivering needs to be examined at one of the emergency rooms in Israel."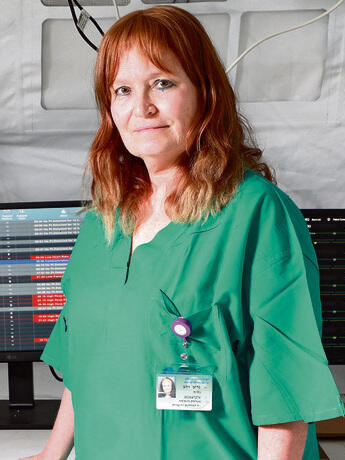 Professor Galia Rahav, former head of the Infectious Diseases Unit at Sheba Medical Center, told Ynet that: "This type of malaria hasn't been found in Israel. It was previously identified in Malaysia, and this is a new occurrence. Now it's appearing in northern Thailand, and people traveling there are not receiving preventive treatment."
According to Rahav: "Severe malaria can potentially affect the brain, cause blood breakdown, and lead to a decrease in platelets. It's true that this type can result in a serious illness, but the standard rapid antigen test might miss this strain. These two cases were mild, but it's important to note that there are cases in northern Thailand, and this is something new."
Regarding providing preventive treatment for travelers to northern Thailand, Rahav noted that she cannot definitively say it's required at this stage, but she suggested that it might be worth considering.
Last month, Thai authorities expressed concern over the rise in malaria cases. The Disease Control Department (DDC) urged the public to use mosquito repellents. From the beginning of the year until last month, approximately 9,300 cases of malaria were diagnosed in Thailand, with the majority occurring in the Tak province in the northwest. Three of the patients died. More than half of the cases were identified among foreign visitors. The emergence of these cases in northern Thailand has prompted health officials to enhance efforts to combat the spread of the disease and raise awareness among travelers.