Everlab: The future of fitness is now
Behind the door of what appears to be an office like all the rest in the professional building sits a compact collection of high-tech exercise machines scientifically designed to maximize your gym workout.
The futuristic equipment is in fact the same used by superstar athletes in the premier football and basketball leagues of the USA — the NFL and the NBA — as well as by NASA astronauts.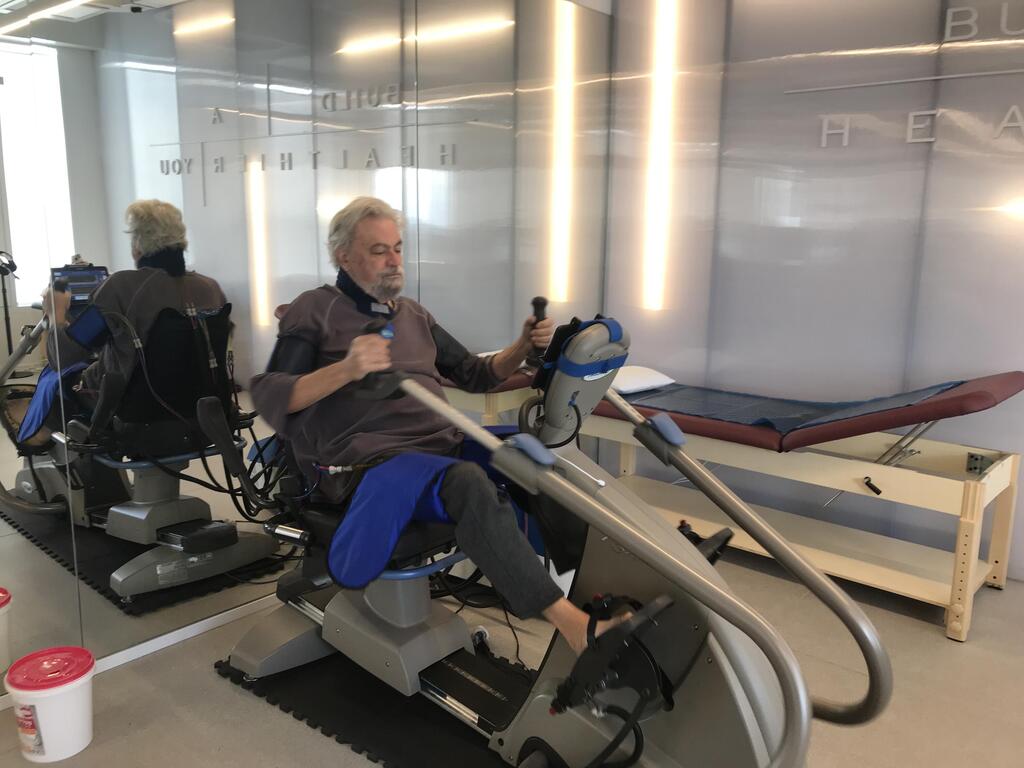 This ultra-sophisticated fitness experience Is the brainchild of two enterprising sisters, Sigal and Limor Shilony, who founded
Everlab
just over a year ago.
Their business partnership is the culmination of the former's years of experience in the field of medical nutrition, and the latter hi-tech executive's journey back to health from life-threatening illness.
The entrepreneurial sisters – in consultation with Professor Yuval Heled, a renowned expert in the field of the physiology of effort – have sourced the most advanced health and fitness devices modern science and technology have to offer and curated them in a configuration designed to yield maximum results with minimal and most efficient investment of time and effort.
"The mission of Everlab is to use data-driven artificial intelligence, customized to each user, with the aim of managing health in order to avoid having to manage illness," explains Sigal. "The ultimate goal is longevity without sickness, and prolonged health for better quality of life."
Everlab is actually three labs in one: a Physical Lab to build a stronger body; a Brain Lab for a sharper mind; and a Recovery Lab for renewal and rejuvenation. All three are critical for slowing the aging process and maintaining overall health and wellness.
Hence, the lab's machines are designed to improve both the physical condition and cognitive skills of individual clients, with every workout supervised by a personal fitness instructor. Every session comprises an exertion segment followed by a recovery phase, whose components also incorporate the principles of 21st-century medical science.
Three of the primary pieces of equipment employed in the exercise phase have been affectionately nicknamed The Bulldozer, The Biker, and The Cooler. Each device is equipped with a monitor on which is displayed all the vital statistics matching the user with that session's customized exercise program.
The Bulldozer is a safe and effective resistance training machine designed to build strength and convert fat into muscle tissue. This is important in the regulation of metabolism, which in turn is vital to healthy aging.
The Biker, which comes from the world of NASA and is a stationary bicycle programmed by AI, is a cardio powerhouse that burns fat and delivers the benefit of a 45-minute jog in under nine minutes.
The Cooler is a High-Intensity Interval Training (HIIT) machine whose arm and leg cuffs regulate blood flow during exertion in the most beneficial manner. The result is all the benefits of a 2-hour workout in 20 minutes.
Two other sophisticated electronic devices combine physical movement with other dimensions: the one employed by the NFL focuses on coordination, quickness and agility, while the impressive NBA Gamechanger is also designed to improve cognitive skills, reflexes and balance.
More passive devices include The Pouch, a full-body suit whose hydraulic massaging action improves lymphatic flow among other systemic benefits, and the Shake and Bake, which stimulates circulation and supports cellular energy production. These treatments greatly contribute to reducing illness-causing inflammation in the body.
Moving on to the recovery phase of a typical session, clients will enjoy relaxing in the Nap Pod, a reclining mediation capsule with eye mask, weighted blanket and soothing music, followed by a therapeutic spell in the Red Room, an infrared sauna whose warmth elevates the body's core temperature and releases heat shock proteins that improve cellular health.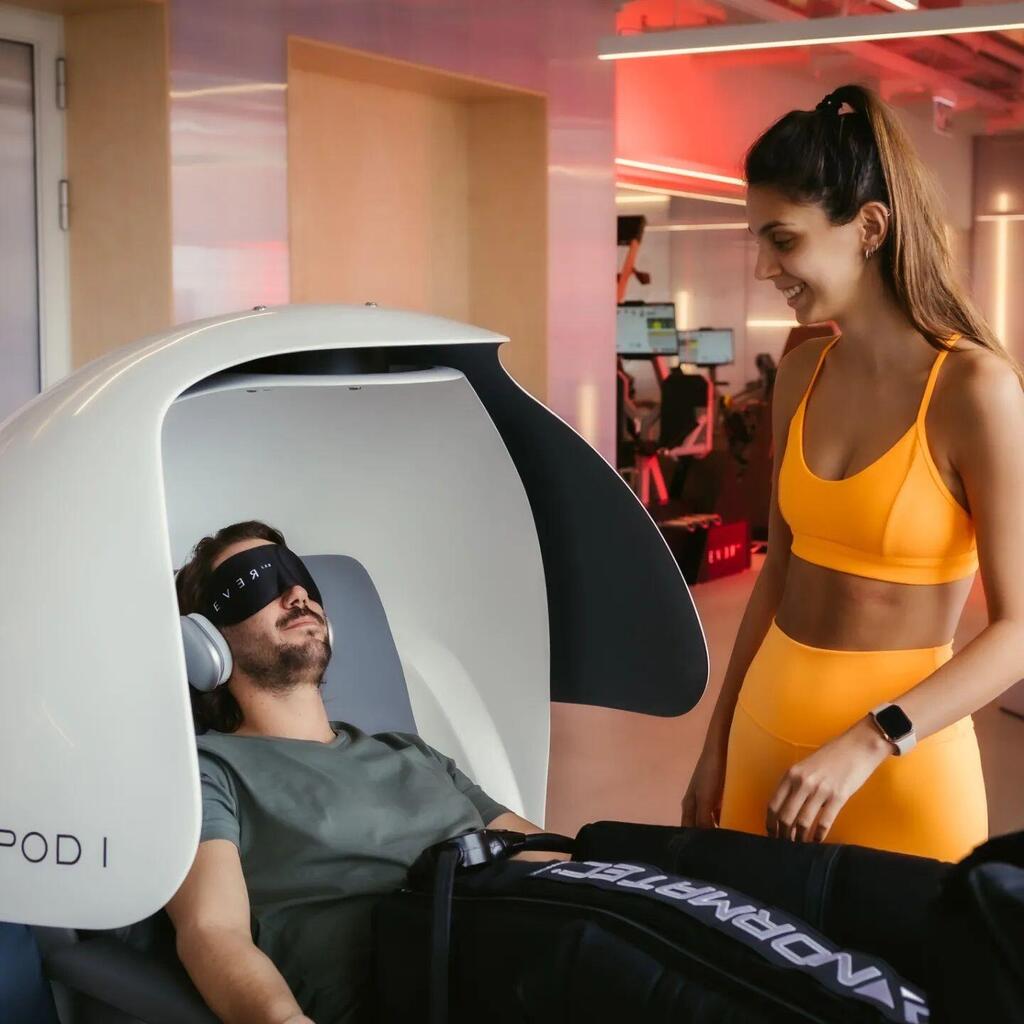 Finally, the Ice Cube cryotherapy chamber is the hi-tech alternative to the familiar ice baths that athletes often use after games and workouts. In just three minutes, the ambient temperature of minus 54 degrees induces hermetic stress that yields a slew of long-term health benefits – and also releases endorphins, which impart an immediate feel-good response.
According to Shilony, some people – those who are recovering from serious illness, for example – may take advantage of the Recovery Lab without using the Physical Lab.
Everlab offers a complimentary introductory session – which includes trying out equipment – to all interested adults. Those who choose to begin an exercise program will first undergo body analysis and receive a protocol that will enable users to reach achievable goals. Data after each session is reviewed in order to chart improvement.
Everlab's support staff – and, of course, the fitness instructors – speak English.
Everlab. 3 Arik Einstein Street, Herzliya. Tel. 079-629-9299
Jeff Trager, The Knot Doctor: More expertise from the NFL and MLB
Naturally, not everything that is beneficial for the body can be provided by a machine – and that is where our next expert comes in. Recent oleh Jeff Trager – aka, The Knot Doctor – is likely the most distinguished and qualified massage therapist to immigrate to our shores in recent years.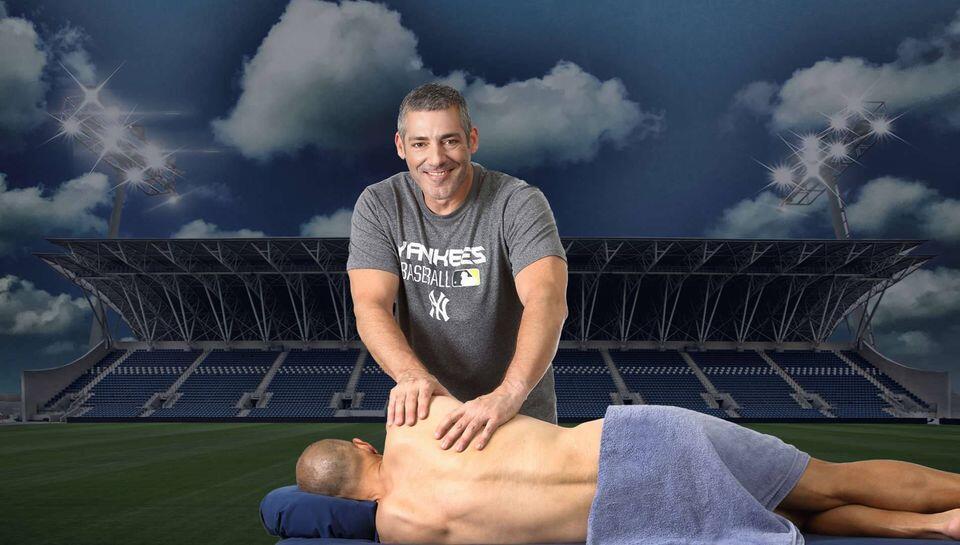 Jeff brings with him a wealth of experience – 17 years of treating elite athletes playing in the NFL and MLB (Major League Baseball) – along with superior credentials: he is a full-body practitioner in ART (Active Release Techniques) and one of the few therapists in Israel certified to perform advanced soft tissue management technique.
While Jeff is clearly a specialist in sports massage – helping amateur and professional athletes enhance performance, cope with pain and recover from injury – it is clear that he can help anyone suffering from muscular strain or discomfort. Another transferable skill from the world of competitive sports to everyday health and wellness is the treatment of individuals during rehabilitation after surgery.
After his history with two world-champion teams – the New York Yankees and the Tampa Bay Buccaneers – Jeff has been welcomed with open arms by the athletic community in Israel, already working here with the Hapoel Tel Aviv Basketball Club, the Israel Olympic Men's Judo Team and the Israeli Tennis Federation, among others. On a one-to-one basis, endurance athletes – triathletes, marathoners and crossfit athletes – particularly seek out and benefit from his services.
Knot Doctor Athletic Treatment Center, theknotdoctor@gmail.com